Disneyland Paris Spring 2016 decorations – the best ever?
I talked a couple of days ago about how Spring has sprung early in Disneyland Paris, and it seems even more has arrived overnight, dispatching of winter a month before we expected and turning Disneyland Park into mass of colour and fun. Thanks to @InsideDLParis, @DisneylandBerry and @ED92live we can now take a look at these stunning Spring celebrations.
First of all we have to take a closer look at the character eggs, which have been seen in Tokyo Disneyland previously and have now made their way to Disneyland Paris. Seen all over Disneyland Park, and more appearing every day, as evidenced by this Peter Pan and Captain Hook boat that has been snapped for the first time this morning:
There are lots of these eggs all over the Central Plaza area and even into other lands such as Frontierland. It remains to be seen how many more are set to appear, if any, but finding the ones that are there already is going to be a lot of fun.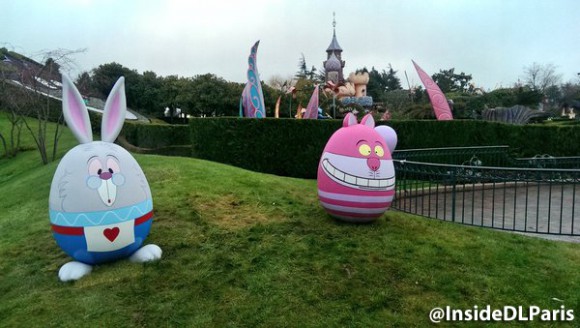 As is the nature one the internet, just as I am about to publish this article those guys at @ED92live have made published this great graphic of all the character eggs so far – so save it to your phone or print it off and make sure you don't miss any.
One of the focus areas for theming they we've seen over the past decade or so, are the lamp posts down Main Street and around Central Plaza, and overnight the decoration fairies have been out, and they have been very busy. We have the flowers that have returned from last year, but added for 2016 are some great looking banners, featuring Disney characters with Spring scenes behind them. I am going to post just a few, but I urge to check out the photos posted by @InsideDLParis, because there are so many of these with lots of different characters.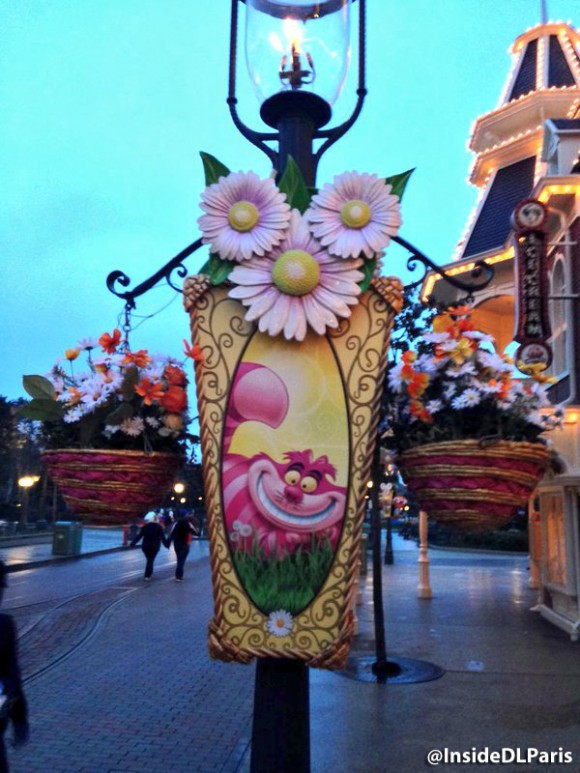 Speaking of the lamp posts, the tall ones with the four sphere lights on have been changed to different coloured light shades with a hidden Mickey decoration on top, and at this point I'll probably have people telling me has always been there. Maybe I need to look up more!
If you didn't see the displays featuring topiary characters and coloured chips that I posted on Thursday then take a look at these:
Now here is the Tinkerbell topiary that was promised in the press release, which looks absolutely magnificent, and I can imagine being one of the most photographed visuals in Disneyland Paris. The second photo taken by @InsideDLParis with Sleeping Beauty Castle in the background is just stunning, and sells the beauty of Spring in Disneyland Paris in just one amazing photo.
The Forest of Enchantment show is having preview showings this weekend, ahead of the official opening on February 10th, and to show you where it is, we now have signs that are themed using the same logo that was revealed earlier in the week.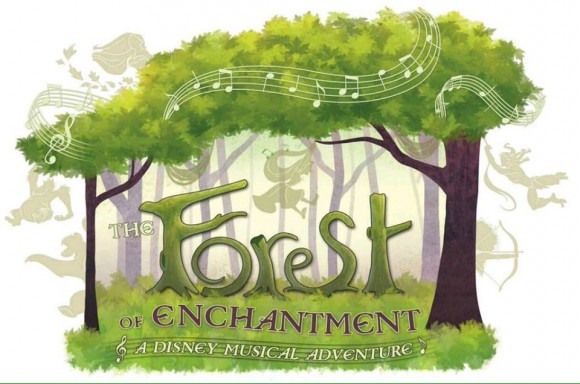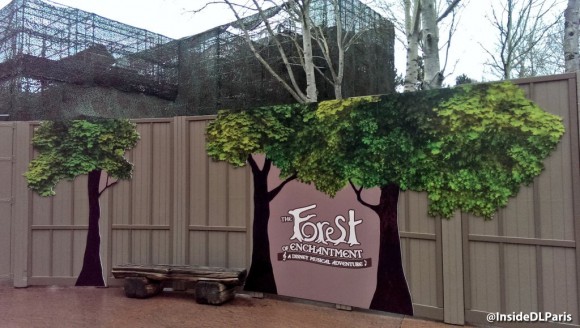 I love the theme continuity of having the Forest of Enchantment sign on wood, and with the trees surrounding it in the second photo it serves the dual purpose of showing people where to go and covering up the refurbishment fences.
With a month until the Spring season officially launches there could be more to come, but from what I have seen so far, Spring in Disneyland Paris looks absolutely fantastic, with lots of fun and colourful elements all over Disneyland Park. With my first ever trip to Disneyland Paris during the Spring season coming in a few weeks, I may have fortuitously chosen the best year to visit yet. Based on these photos there may not be happier a place to be than Disneyland Paris in Spring – I can't wait!