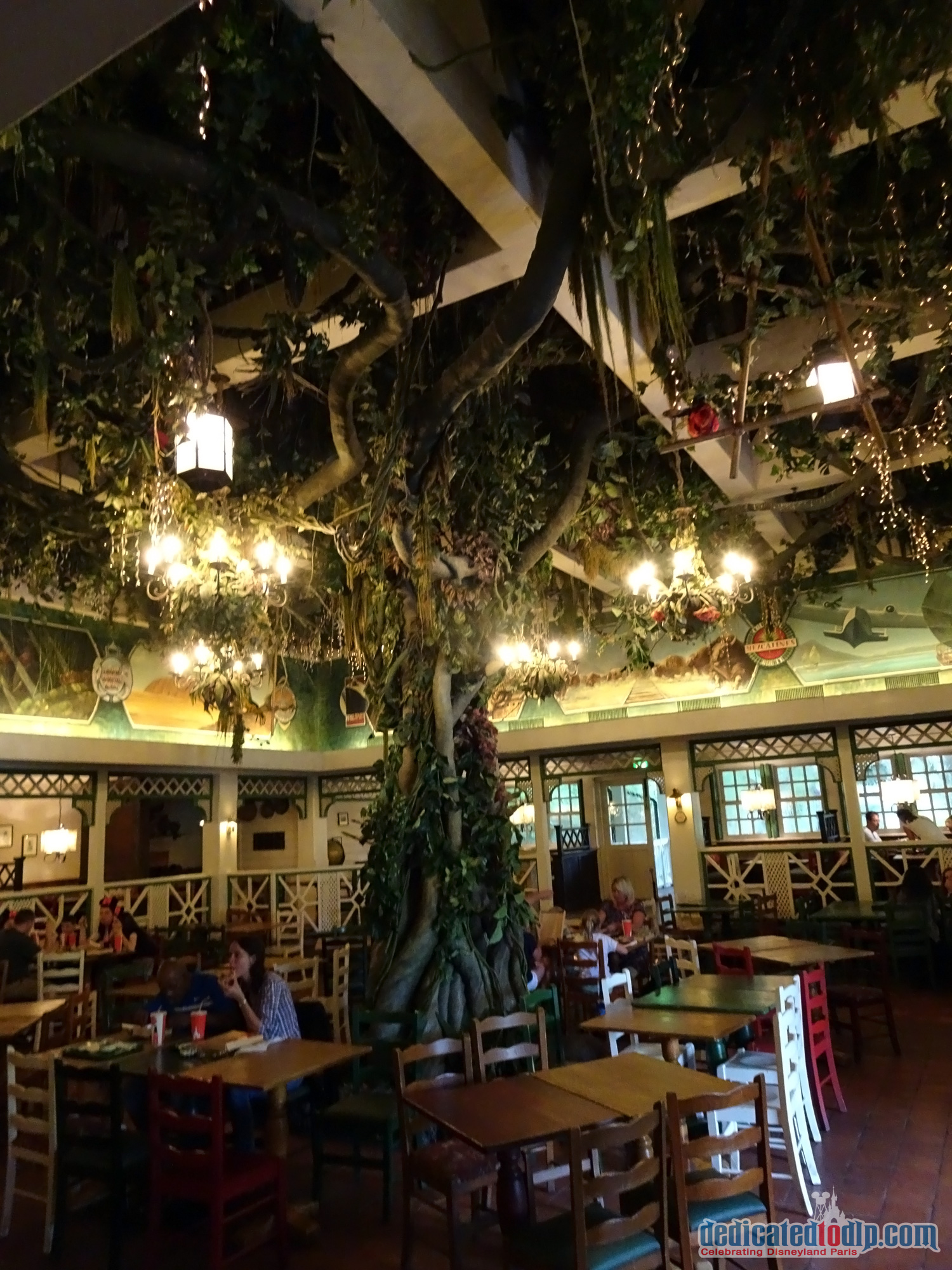 Disneyland Paris Restaurant Review: Colonel Hathi's Pizza Outpost
Colonel Hathi's Pizza Outpost over in Adventureland is one of the few restaurants that I've never actually been to in Disneyland Paris. Partly because it's kind of out of the way of the route I usually take, and also because it always used to be closed whenever I'd check. Well rejoice, because not only was it open on our last trip, but thanks to my wife mentioning it, we actually remembered to go there, and on our very first day. Colonel Hathi is an elephant from The Jungle Book, which I think is actually quite an obscure character to name a restaurant in Disneyland Paris after. To my knowledge he's not even a cult favourite like maybe a Kronk or Oswald. But it fits the surroundings and actually sounds pretty good. Go on, say it: Colonel Hathi's Pizza Outpost – sounds pretty cool, right?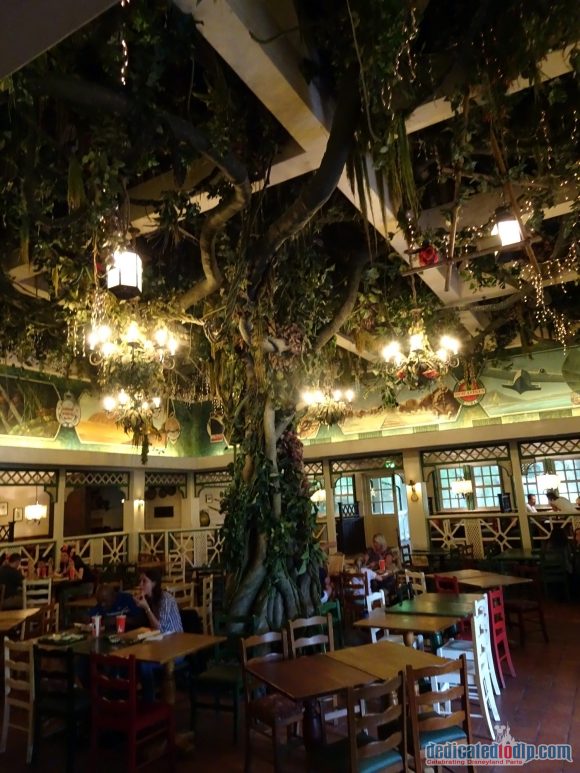 Upon entering the restaurant I was shocked at how big it was, and not just in comparison to the very small Toad Hall. Colonel Hathi's Pizza Outpost is massive! It is themed as a colonial outpost, as one would expect, with lots of jungle props, beautiful paintings and a huge tree in the center of the building. The tree has birds, and not just any old birds – animatronic parrots! Like the pigeons over at Videopolis, these seem to be some of the lesser known, or ar least talked about, animatronics in Disneyland Paris. The lampshades over the tables are exquisite, showing maps from years ago, and matched in beauty by some of the other wall and ceiling mounted lights. Hey, you know me by now – lights are a big thing here.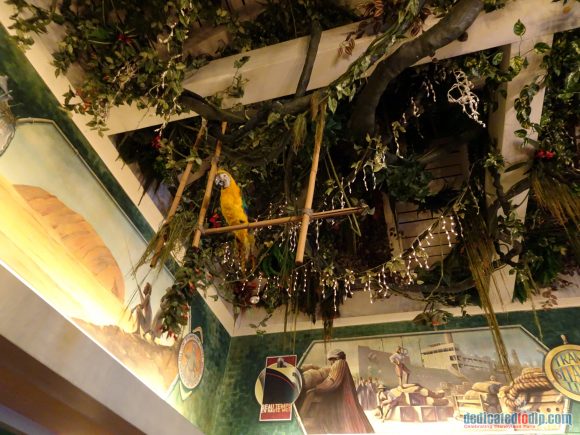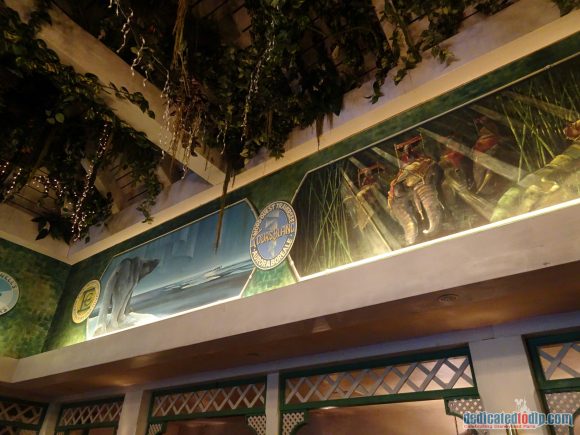 You may allready be guessing that as I have talked a lot about the name, the decor and of course the lights, that my focus isn't really on the food, which in a restaurant it should be, to a certain extent anyway. There's a reason for that, and that's because the food in Colonel Hathi's Pizza Outpost is mediocre at best. I had the four cheese pizza, my son had the Mickey shaped cheese pizza and the wife had pasta with bolognese sauce. We all agreed, and after tasting each others to confirm, that the food had flavours that we would describe as bland. That might sound a little harsh, but honestly, we may even be kind in our assessment. One positive is that my son enjoyed the chocolate cake he got with his meal, but that wasn't a Colonel Hathi's Pizza Outpost speciality as it's available elsewhere in the resort.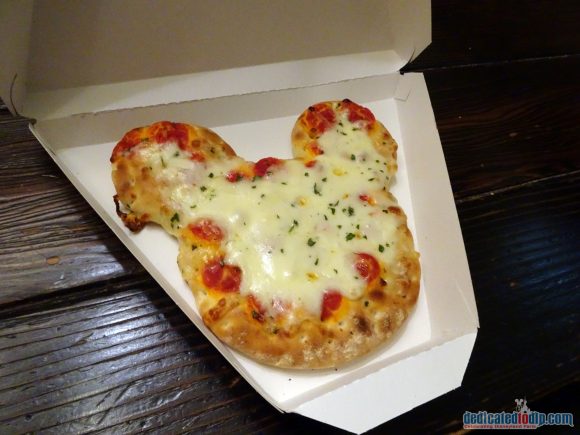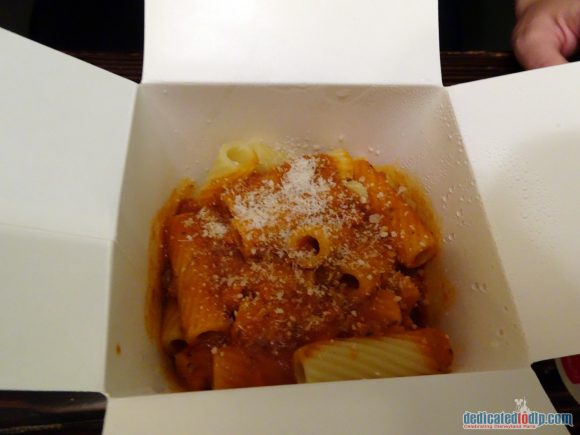 The food seemed the same as Pizzeria Bella Notte in Fantasyland, which we stopped going to a few years ago for the same reason, as for the price I expect more. I realise this is not Inventions or California Grill, but for just uner €30 (that includes the Dream Annual Passport discount) I'd expect more than what tasted like a frozen pizza. It's a real shame as inside it's beautiful, and from the few people who were there when we were, it's obvious that others have either tried the food and not gone back, or like us forget it's even there. It'd be the perfect location for character dining given its size and lack of use. Plus it's location in Adventureland would open it up so many possibilities, like Moana, Tarzan, more well known Jungle Book characters and so on.
Would we return to Colonel Hathi's Pizza Outpost in Disneyland Paris? To look at the decor and to see a painting that a friend has on display, yes. To eat the food, unfortunately not. Even for counter service, it wasn't up to the standard I'd expect to get in Disneyland Paris.