Jake from The Neverland Pirates & Sofia The First Coming to Disneyland Paris
Hot off the presses from the font of all knowledge, @InsideDLParis, I can confirm that Jake, from the Neverland Pirates, and Sofia The First will be a part of the attraction where they found their fame. Playhouse Disney Live on Stage! is closed from the 1st through to the 28th September, and on September 29th it will open once again, but renamed Disney Junior – Live On Stage! That's actually a guess, but an educated one, given that I know the show is getting a new name to bring it on line with the Disney Junior television channel which changed its name to from Playhouse Disney. It's also the name of the attraction in Walt Disney World, so it would make sense.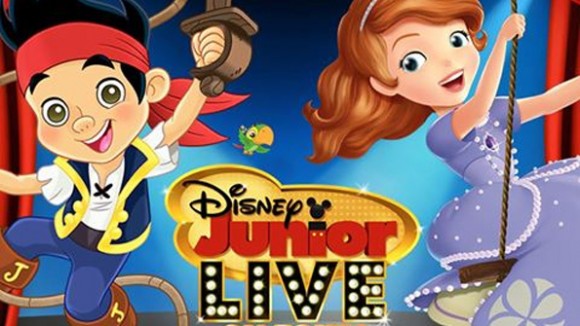 Jake and Sofia will not feature in the main show, that will still be Winnie The Pooh, Mickey Mouse and Little Einsteins. Instead you will be able to 'meet & play' with them in the pre-show area, which I am sure will make this even more popular than it it already is. I wonder how many people will enter the pre-show for a photo with these new characters to Disneyland Paris and then head straight for the exit, missing the actual show?
On the one hand it's disappointing Jake and Sofia will not be in the actual show, but on the other hand they can advertise 5 different shows this way. It also might spoil the illusion to have big characters in the pre-show and then smaller puppets of the same characters in the main show. Maybe this is just stage one and them becoming part of the main show is stage 2, though with the recent news that The Walt Disney Company is ceasing all funding of new developments in Disneyland Paris after Ratatouille, stage 2 may not happen for some time.
Having these two immensely popular characters in Disneyland Paris will be a great tool for advertising, especially as families with young children seems to be the main focus of their advertising these days. I know my 5 year old son would love nothing more than a chance to meet Jake. It'll be interesting to see if they appear anywhere else in the resort? So as not to spoil the uniqueness of their part in Disney Junior – Live on Stage! I would think the parade is the only place they may appear, at some point, maybe.