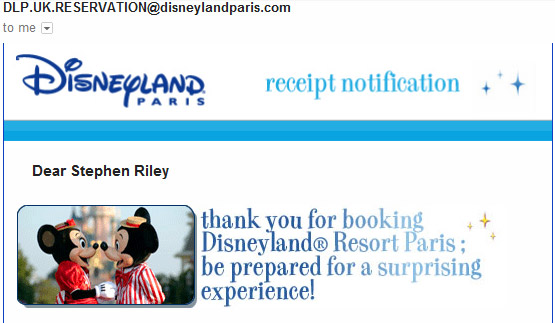 I may have just booked a trip to Disneyland Paris
OK, I have booked a trip to Disneyland Paris! I know, we weren't supposed to be going this year, but the Eurostar booking was still there and we've been saving some money and the 20th Anniversary looks so amazing. So as originally planned back in November last year, we'll be going to Disneyland Paris in May and will be staying at the Kyriad Hotel.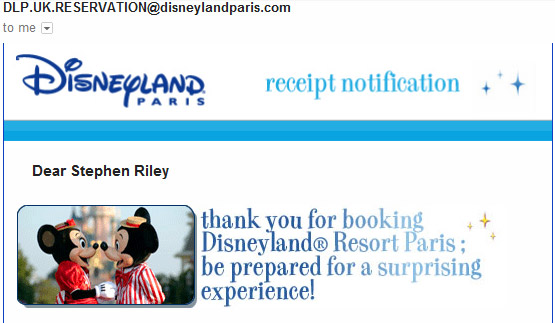 The Kyriad was £120 cheaper than the Santa Fe. I'd initially thought it was £200 cheaper but after my shareholder's discount the difference is £120. That £120 could pay for a fair bit of food or a heap of merchandise and pins, plus I've always been intrigued about staying in an offsite hotel, and now I'll be able to experience it for myself. With the later opening hours at off peak times we'll be in Disneyland Park until late, so we'll only need the hotel for sleeping and breakfast. It still has free buses to and from the resort, and more importantly it has it's own Disney Store!
In 5 weeks time and 37 hours I'll be on the Eurostar, bound for Disneyland Paris and all the glory of the 20th Anniversary celebrations. The day we leave is also the day of my son's 4th birthday, which he will spend the majority of in Disneyland Paris – it really doesn't get any better than that.