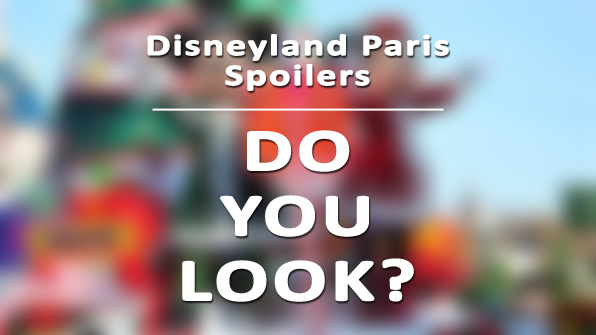 Do You Avoid Spoilers When New Entertainment or Attractions Come To Disneyland Paris?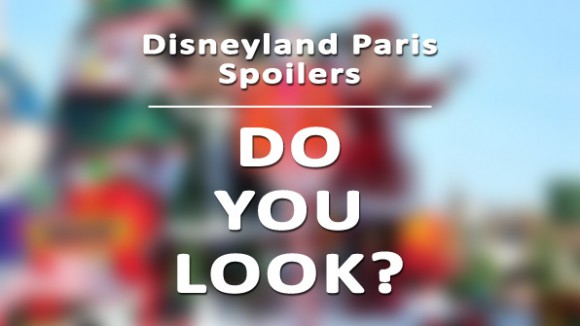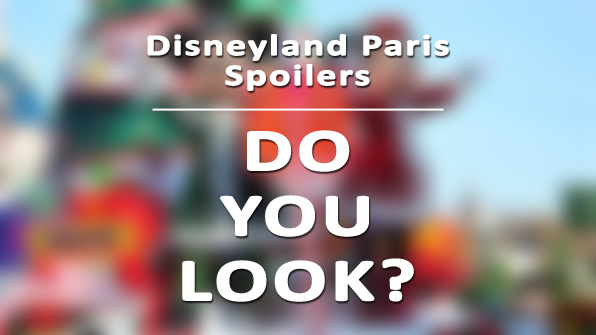 You've read the title of this article, but why do I ask this? As I am writing, it's just 8 days until I return to Disneyland Paris, and although Christmas is my favourite time to visit, and the season started 2 days ago, I am staying away from Twitter and Facebook as much as possible so as to avoid seeing any photos of videos of the new features. There's the new tree lighting ceremony (I saw the concept art but nothing since), the Princesses doing something on the Castle Stage and who knows if there will be any new decorations this year, or whether the Arendelle area in Frontierland will have any Christmas additions. Being that I am going for the first time with my podcast co-host Mark, there's a good chance I'll be meeting many more characters than I usually would, so it'd be nice for their locations and outfits to be a surprise too.
I know, the time between the launch of the Christmas season and me going is only 10 days, so it's not asking the earth for me to avoid spoilers and not talk about it until I come back. However, last year Ratatouille: The Adventure opened in July, and I not only avoided all spoilers before it opened, but avoided anything that may spoil that first ride experience until I visited in December, 5 months later.
You may ask how someone who has a website covering Disneyland Paris can avoid talking about these things for some long, but I've never claimed to be, nor try to be an up to the minute new source. These days the likes of @InsideDLParis and @DisneylandBerry cover that on Twitter and Facebook, and I instead prefer to write more in depth opinion pieces on things that interest me. This also gives me the freedom to write about things when I want to, and after seeing things with completely fresh eyes.
In 2017 the new version of Star Tours will open in Disneyland Paris, and I can't imagine wanting to view videos of it on YouTube, or photos on Instagram before being there to see it in person myself. Before you say anything, no, I haven't seen videos or photos of Star Tours 2 from the American Parks aside from a few early concept drawings. For the sake of a few hits on a website or retweet and like on social media, why I would I want too diminish in any way, anything new that debuts in Disneyland Paris? I can't imagine watching a video of the new parade that is rumoured to be coming to Disneyland Paris in 2017, preferring to see the new floats, music and dancers from the side of Main Street, U.S.A. than on an iPad screen. I did fail spectacularly back in 2012, when I watched Disney Dreams! online just a few weeks before going to see it myself, but that was with thousands of other fans in something of a unique online community happening.
So this got me wondering, especially in the world we live in today where it's so incredibly hard to keep anything under wraps and people strive to get as much inside information as they possibly can – do other people avoid spoilers for new shows, attractions and maybe even restaurants in Disneyland Paris? Do you, and if so what's the longest you have gone avoiding something until you could experience for yourself? If you have looked at photos and videos before you got to see something for the first time yourself, do you wish you hadn't or do you seek out as much as you can before you go?
I'll be back in the UK after a quick 48 hour visit to Disneyland Paris on November 19th, so I'll let you know how well I did in avoiding Christmas season spoilers and what I thought of the new additions to the festive season in Disneyland Paris.