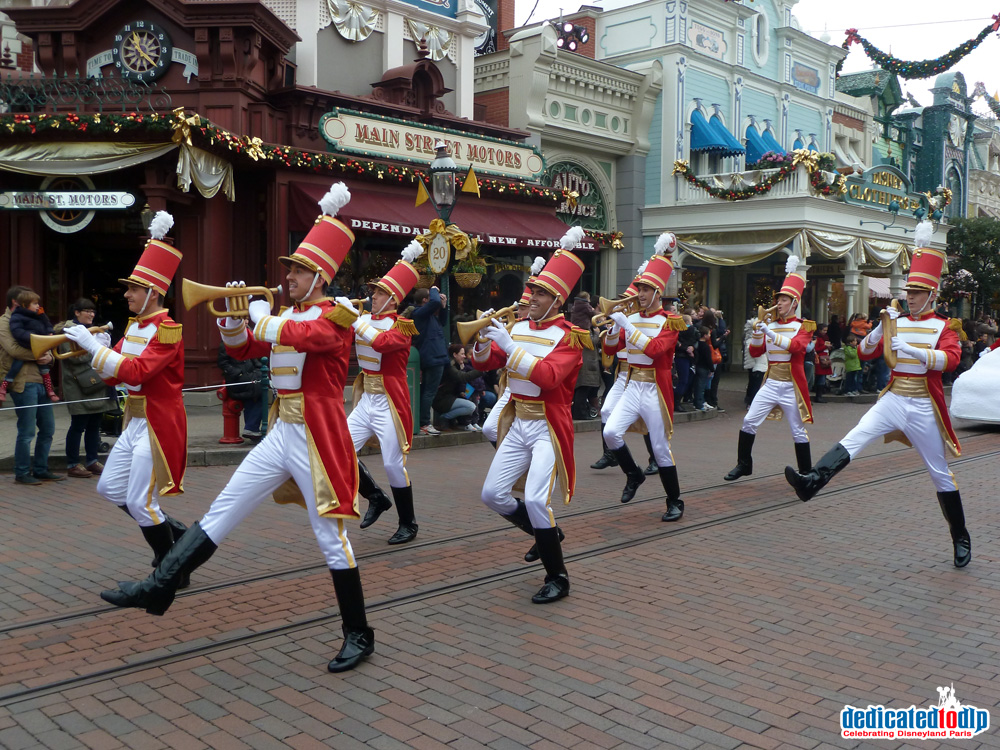 Disney's Enchanted Christmas 2012, Disneyland Paris: The Christmas Cavalcade
Apologies for the lack of updates this past week, I work in ecommerce and it's been crazy busy, to say the least! Anyway, on with the Disneyland Paris articles and this one is about the brand new Christmas Cavalcade which debuted this very month. I have a feeling a lot of people were a bit confused as to what a cavalcade is, as just minutes before I saw it, on Sunday 11th December, there were very few people waiting along Main Street, U.S.A. Maybe they aren't familiar with the word and didn't know it was a parade. My recommendation would be that it's either listed as the Christmas Cavalcade Parade, or when the loud speaker announcements are made, they specify that it is on Main Street, U.S.A.
A few days before I arrived in Disneyland Paris their official Twitter account had sent a tweet stating: All new cavalcade with toys coming to life set to a special Christmas version of Magic Everywhere, but this wasn't the case. The soundtrack to the Christmas Cavalcade is a mixture of orchestral pieces and Christmas songs such as Jingle Bells. It sounded great and fitted really well. Although I was a little disappointed at first, I think it suited the Cavalcade more than Magic Everywhere would have. even with a festive twist.
The Cavalcade only contained a few floats, but my recent interview with Disneyland Paris Show Director Christophe Leclercq revealed that they plan to add a couple of floats each year until it becomes a full Christmas Parade. What they do have a is a great mix of traditional Christmas such as Santa Claus and toy soldiers, along with character favourites such as Mickey & friends and the Buzz & Woody from Toy Story.
For me the floats were actually secondary to the dancers, be they elves or toys, who were the stars of the show. More than ever before they seemed to interact with the crowd and the elves especially had a very cheeky nature and were a lot of fun. Look out for the one on the front of the Toy Story float, as he is the one carrying the toy sack and he's a great character.
It's a relatively short parade, which is probably why it is called a Cavalcade, for the time being at least, but utterly charming, and in my opinion the best addition to the Disneyland Paris Christmas season in years. It's length is an advantage in that it runs three times a day, so you get more than one chance to see it and even on a short stay you can watch it a few times.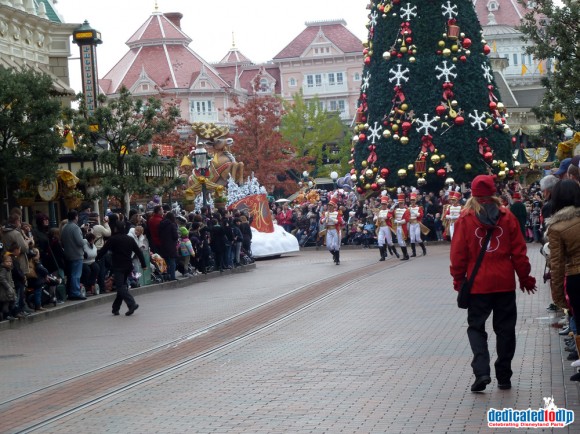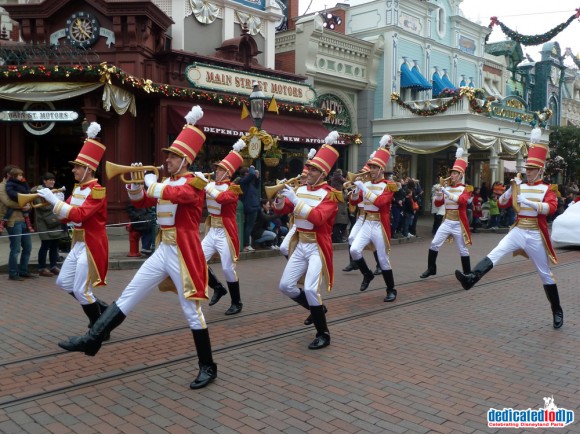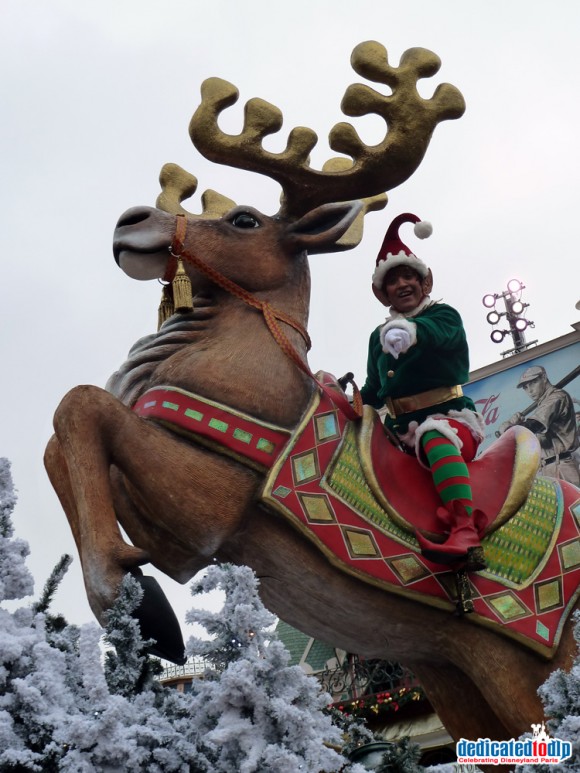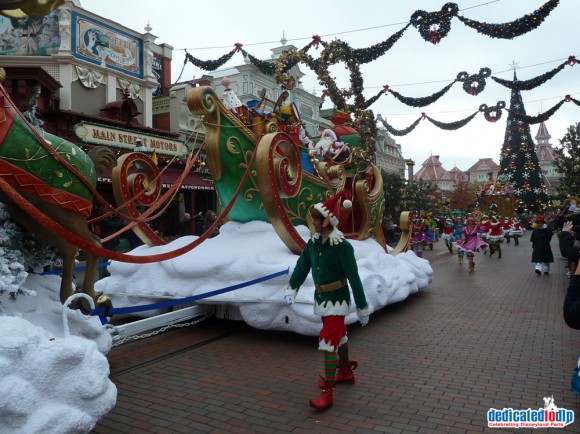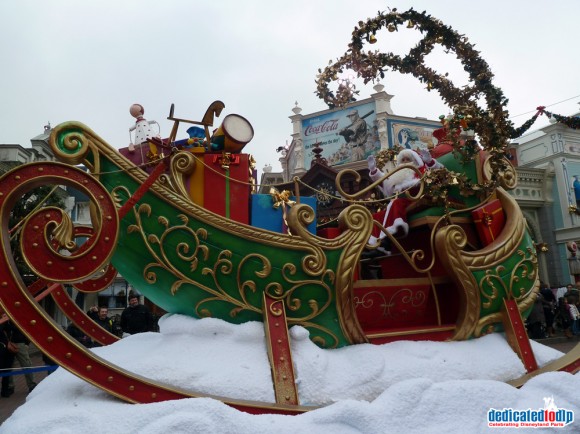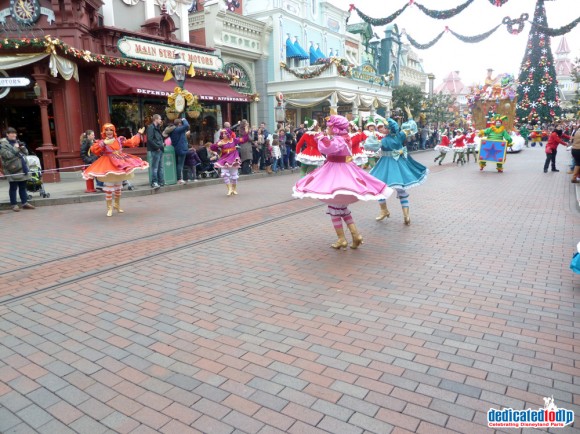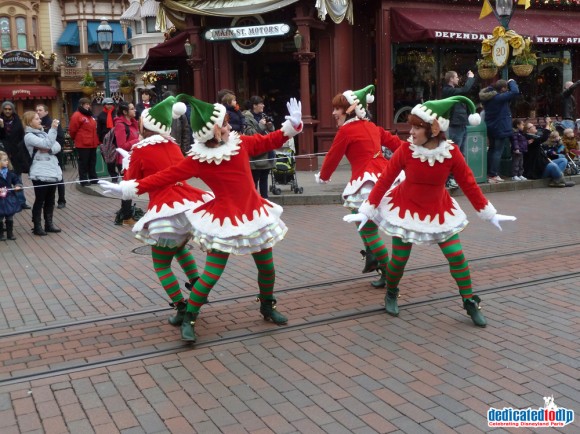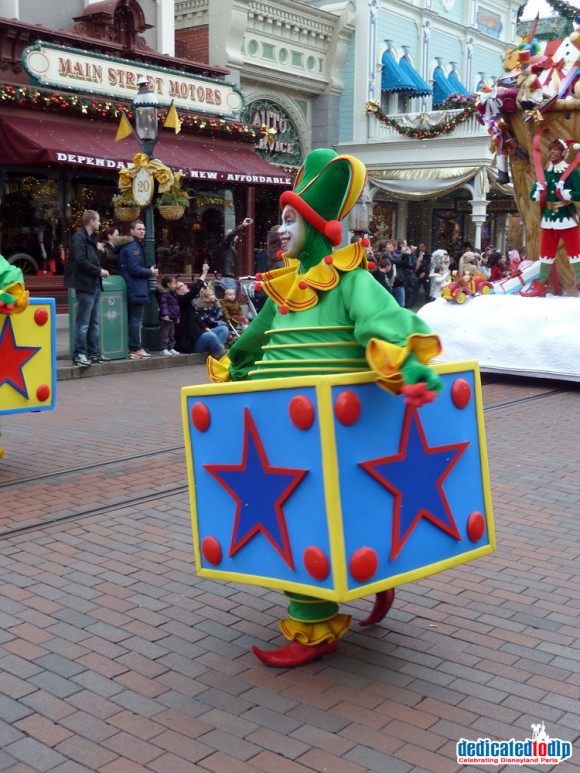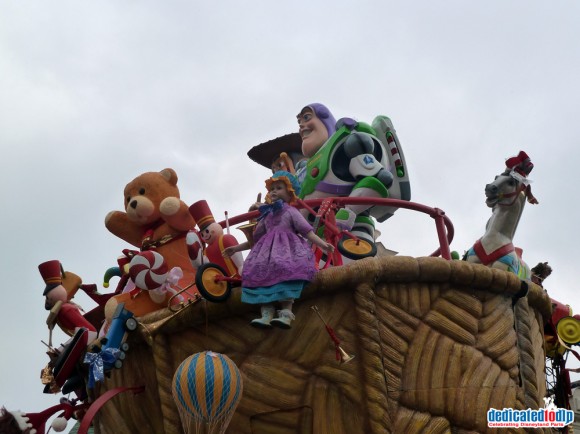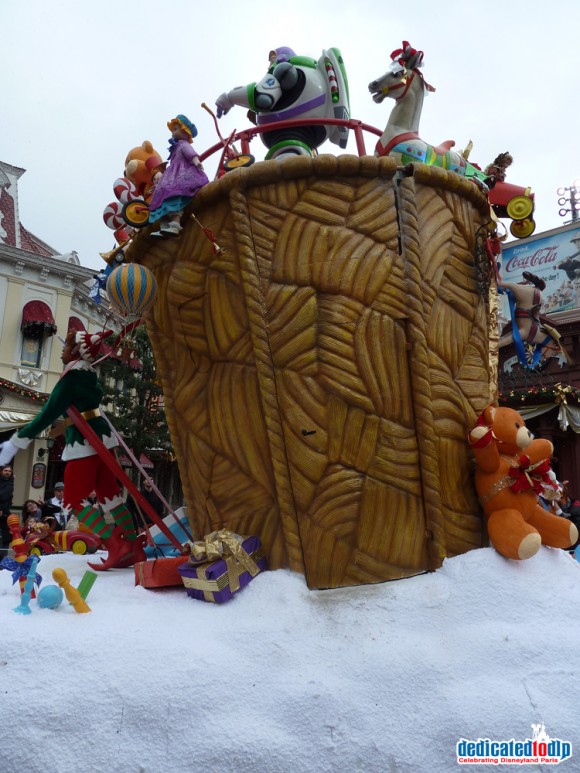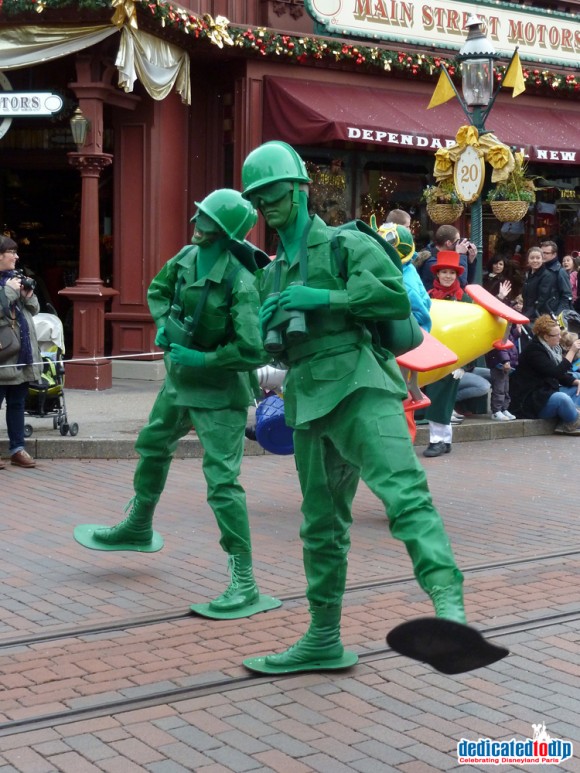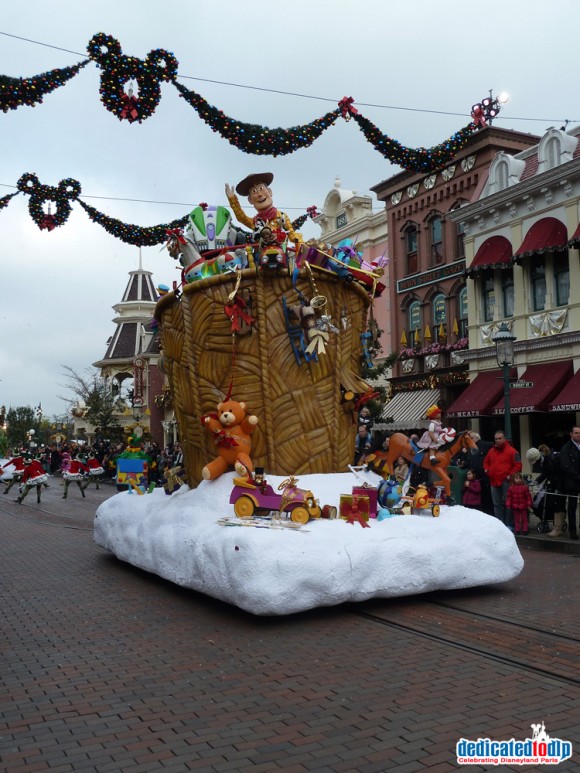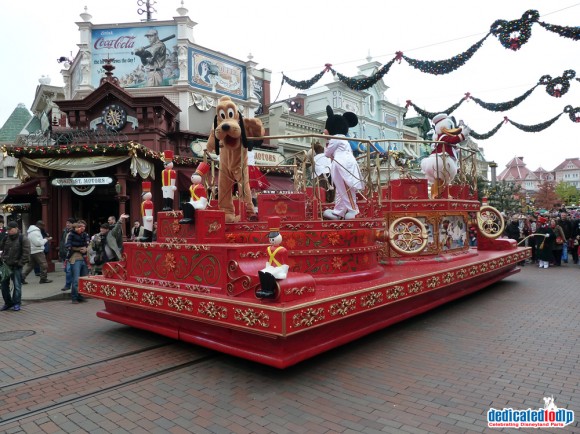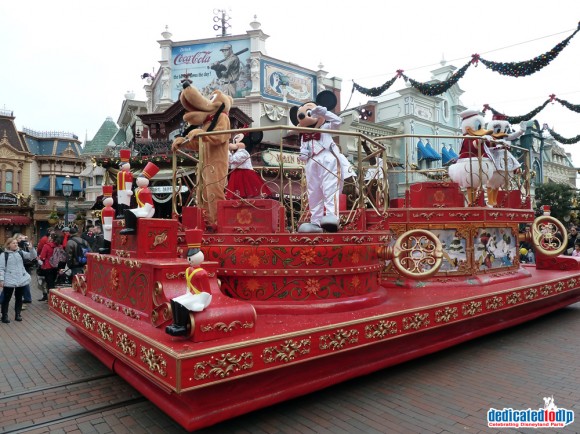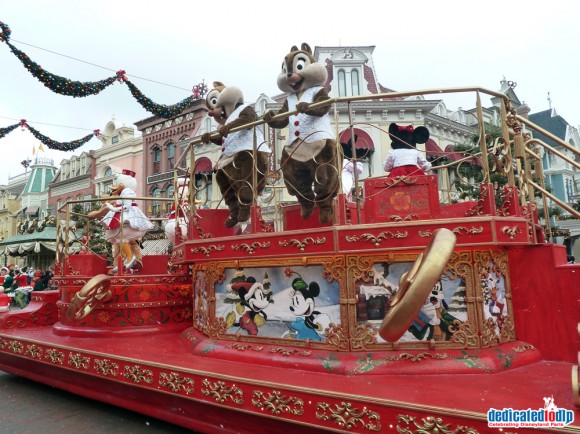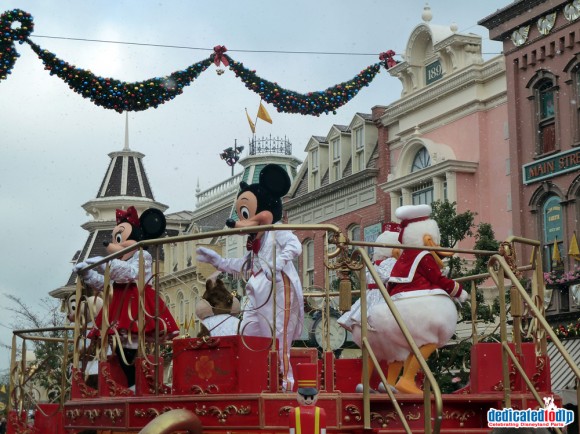 It'll be interesting to see what floats get added next year and whether they'll be character based, or they'll continue more down the traditional path. I'd prefer the latter but I know a lot of visitors to Disneyland Paris want, and expect to see characters. In it's current incarnation it was the highlight of my Christmas visit to Disneyland Paris, let's hope future additions maintain that very high standard.