Disneyland Paris Wish List for 2015
It's taken me a few days to get around to writing this because I wasn't sure what I'd put on the list, given that there are strong rumours as to a lot of what is happening in Disneyland Paris in the next couple of years. Space Mountain IS shutting in a few days for major development, that won't include new trains, something we found out a couple of months ago. We have been told by pretty reliable, but unofficial sources, that the Star Wars Jedi Training Academy is coming to Videopolis in July and a Frozen Sing-a-long will be filling the empty Chaparral Theatre this summer too. Still, there must be a few things I want from Disneyland Paris that haven't already been rumoured?
Better Communication
This is something I and others have harped on about for a few years, but it seems to unbelievably have gotten worse, not better. The days of press releases are long gone, and instead we rely on information from Cast Members who have heard bits of information due to where they work, and none of these leaks are officially sanctioned by Disneyland Paris.
Swing Into Spring starts on March 1st, and the website even gives some information about the season, but you have to go hunting for it and their social media accounts haven't been talking about it. The online Disneyland Paris community is vibrant and active, and any marketing from Disneyland Paris would be shared thousands of times within a matter of seconds. They may think that fan sites spreading news of the rumours is enough, but I can tell you first hand, from the questions I get emailed on a daily basis, that unofficial rumours only spread so far, but it's not until it comes officially from Disneyland Paris that it registers on the radar of an even bigger audience.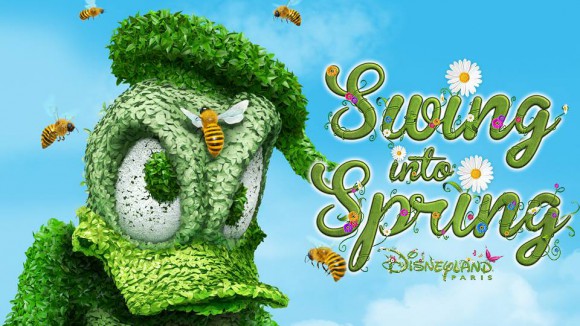 It would take no time at all to produce some enticing visuals that convey the vital information of upcoming events, and why they still don't do it is utterly baffling. It may all not be finalised but that doesn't stop them doing something, anything. I can't believe it's a matter of time and manpower, not in a company that size. I think rather it's a disconcerting ignorance of their own potential market that needs to change as a matter of absolute urgency.
A Permanent Anna & Elsa Meet and Greet
If you are a regular visitor to this website then this may come as a surprise, or maybe not if you followed my recent trip to Disneyland Paris and my experience of meeting Anna and Elsa. Tomorrow is the last day that Anna & Elsa will be taking over Princess Pavilion and after that they are gone, aside from their appearance on a float for Disney Magic on Parade. These sisters have been so incredibly popular that even just a few days ago there were still 4 hour waits to meet them. As much as at one time I thought Frozen was taking over too much of the Disney Parks, it's popularity is undeniable.
We are pretty certain that this Frozen Sing-a-long is going ahead in Frontierland, so it makes sense to build a meet and greet while we wait for that to open, there is time. The Princesses can then have their old Pavilion back full time at Christmas and Anna & Elsa get the attention they deserve. It also means that more of a forgotten part of Frontierland gets used and Disneyland Paris can advertise a full time, almost mini Arendelle, which is something @NI_DLP_Geek talked about in Twitter a little while ago. One thing I would ask is that there is a substantial area for queuing that is inside, as Frozen is a good name for a film, but not the state of the guests waiting in winter to see Anna & Elsa.
More PhotoPass+ Photographers
They have a new service which finally seems to be on sale everywhere, so now please make the best use of it. First of all tell all the Cast Members of its purpose and availability so they can pass that information onto guests, something I didn't experience on my visit last month. When that is done add more photographers too the Parks, In front of the Castle in Disneyland Park and the Partners Statue in Walt Disney Studios are essential, no excuses. After that make sure they are at all scheduled meet and greets. Again, they were not last month, even though Woody had 3 Cast Members looking after the relatively short and well behaved guest flow.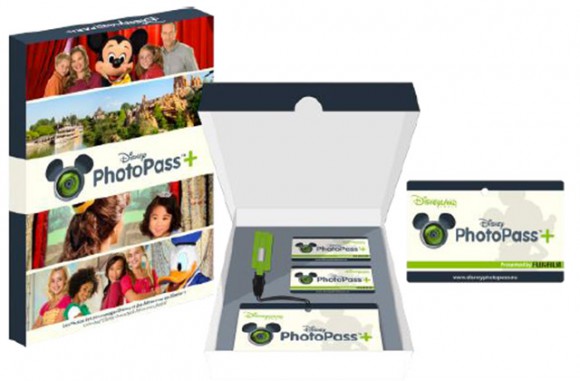 Once the obvious locations have been sorted out then bring in roaming photographers. The more photographers there are about the parks the more people will use the service and the more other people will see it and buy their PhotoPass+ packages too. That's more money going into the pockets of Disneyland Paris and more full family, stunning backdrop photos being shared and showcasing Disneyland Paris to others.
Stop The Smoking
This is not an easy one to tackle and I realise that, but on my last trip I witnessed Cast Members seeing people smoking whilst waiting for a parade, and actively looking the other way and in one case actually changing direction and walking away. The blame doesn't lie just with Cast Members though, as I can imagine a request to stop smoking is probably more often than not met with a hostile response, if non static character meet scrums are anything to go by. So what is the answer?
For starters I think Disneyland Paris need to advertise more around the parks that is is actually non smoking in most places and to provide the information as to where the designated smoking areas are. They can theme these notices so they don't look out of place, but at the moment you'd be forgiven for thinking you can smoke. Next they need to employ, are redeploy existing, Cast Members who won't be intimidated by ignorant guests and so can enforce the non smoking policy. As Mark has suggested on the podcast many times, if they don't stop, they get thrown out.
All of this might seem heavy handed and non-Disney, but standing to wait for a parade and having someone chain smoke next to you is decidedly non-Disney. Not to mention the health risks involved. Start this year, and make a target that by the 25th Anniversary in 2017, smoking will be a thing of the past in Disneyland Paris, or at least a significant minority.
The Future
These might not seem like revolutionary suggestions, and in most cases are pretty much common sense, but I believe all are important in improving the guest experience, something I hear batted around by Disneyland Paris execs a lot recently. As we go forward we'll see if more of the rumours about attractions such as Phantom Manor, Pirates of the Caribbean and Big Thunder Mountain come to fruition, as we look to the 25th Anniversary which seems to be an unofficial relaunch point for the resort.