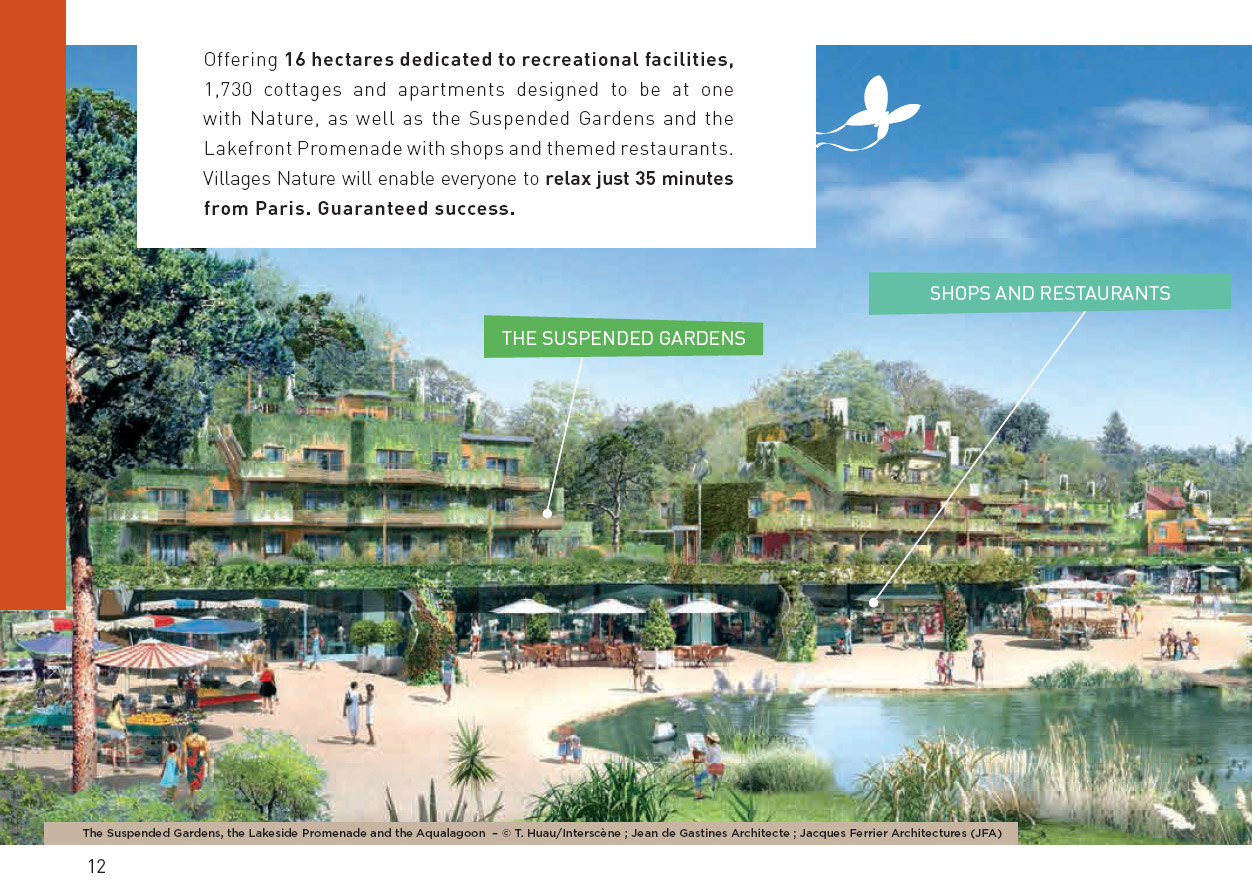 Disneyland Paris Villages Nature Brochure
In 2016 an incredible self-sustainable resort will open just 6km from Disneyland Paris. It looks like a huge project, in partnership with Center Parcs, which will be a sight to behold when it opens. I'm specially drawn to the suspended gardens and though some trees have recently been planted in Disneyland Paris, most noticeably on Main Street, U.S.A., it can't compare to the lush surroundings that you could stay on over at Villages Nature.
Unlike the much awaited Ratatouille attraction, there is lots of information and concept art readily available and this beautiful brochure has recently been produced. Click on each of the images to get a closer look at what could possibly be the destination of your future holidays – just a short drive from Disneyland Paris, who I am certain will run free connecting buses….but will they still be yellow and bendy? You can also download the brochure for yourself here.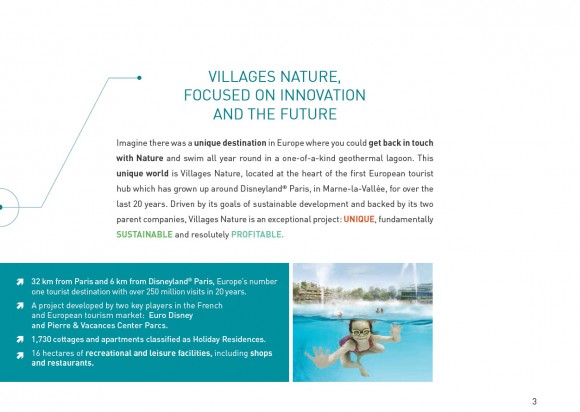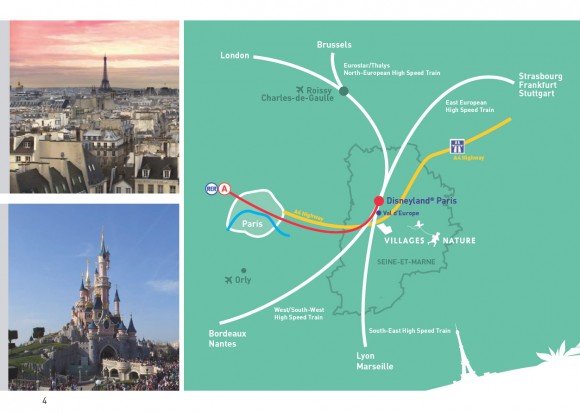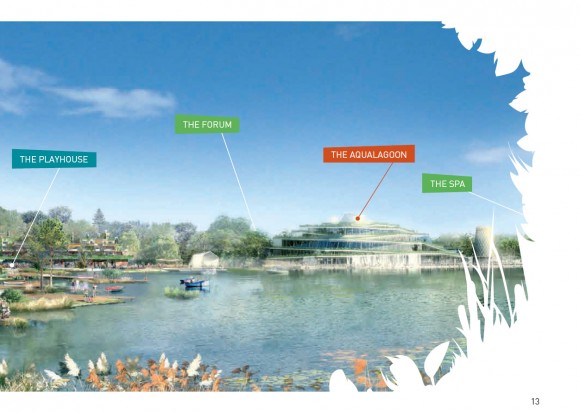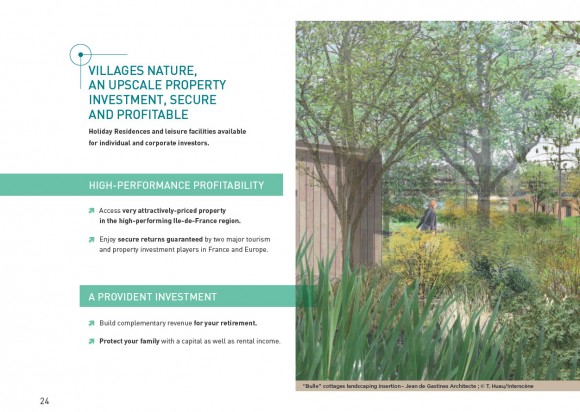 It looks quite magnificent, but the big question is will you stay there? It's very different to the hotels on site at Disneyland Paris and is no doubt targeting a bigger audience than just those who visit the parks. It will be a great place to relax for a few days before or after a visit to Disneyland Paris itself.