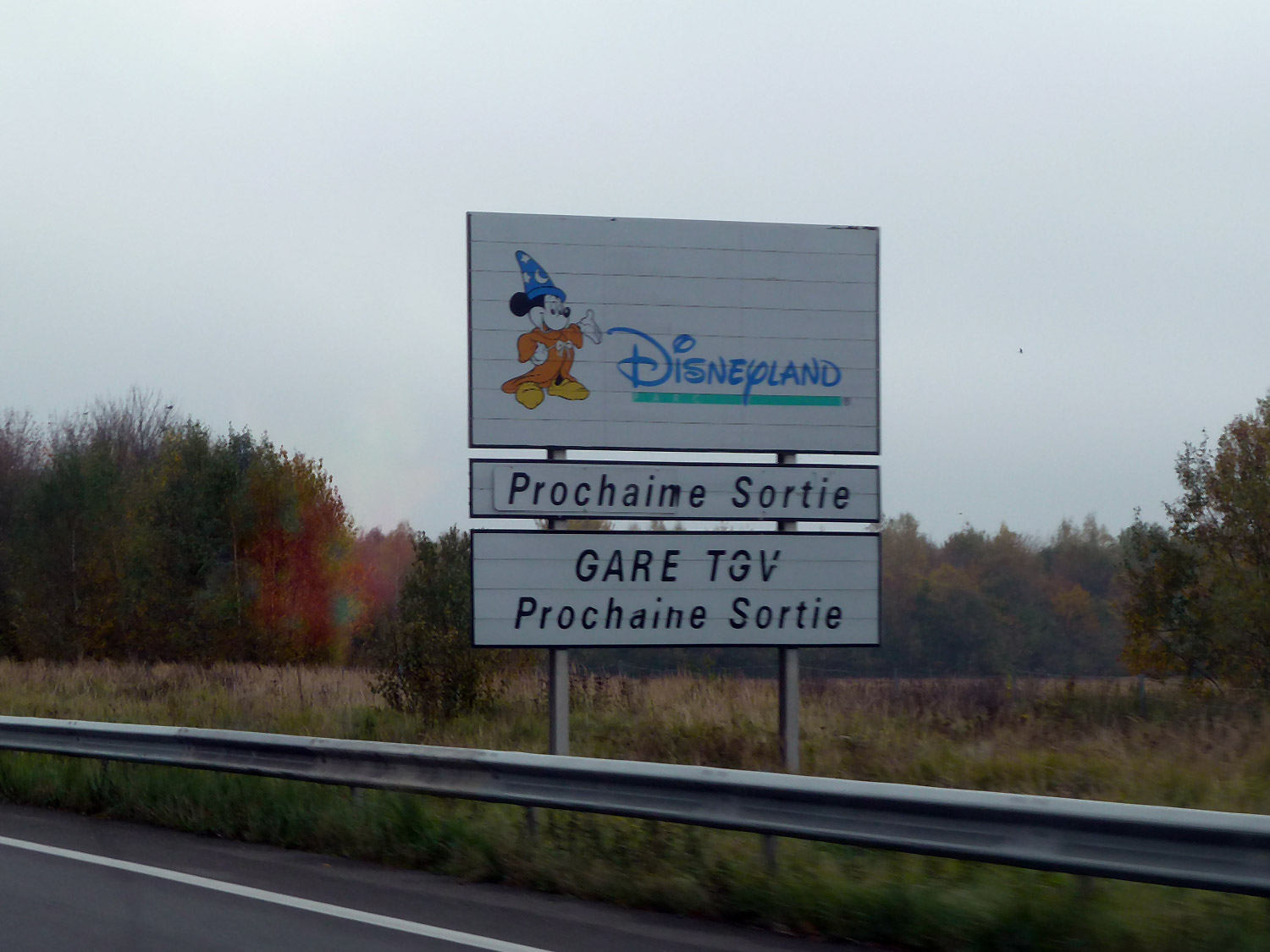 Disneyland Paris Trip Report May 2013: Driving There
This most recent trip to Disneyland Paris, May 26th-30th, was a last minute visit booked just a few weeks before departure. Usually we get plans sorted at least 6 months in advance, so I wasn't quite prepared for the £500 cost of booking the Eurostar, our usual method of transportation between the UK and France. What to do now? Well, I could drive, I mean, I've been a passenger on a drive to Disneyland Paris, didn't look that hard.
I'll confess, before this trip I had never driven abroad, let alone on the wrong, I mean, other side of the road. I wasn't sure I'd be able to cope with going off of junctions on the right, going around roundabouts the opposite way to what I'm used to and trying to work out the kilometres to miles conversion so I'd be able to keep to the speed limit. Then again, everyone else manages, so why shouldn't I be able to? The answer is of course that I could manage, so I booked tickets on the EuroTunnel and set about working out which way to go, after turning right at the bottom of our road.
I have to confess that even though I had some wonderfully written directions, detailing a route through some beautiful French countryside, I instead chickened out and borrowed someone's Sat Nav, as mine doesn't work outside of the UK. I'm sorry Victoria, I was weak and took the coward's way out, but I was also coerced by the powers of the Dark Side as Mark's Sat Nav comes with Darth Vader turn by turn navigation instructions.
The first part of the drive was a doddle, but so it should have been, as it was just down to Folkestone, where I was able to drive on my beloved left hand said of the road. We arrived at the Eurotunnel terminal an hour early, and as we check in automatically, thanks to clever technology that scanned my number plate and then welcomed me, we are told that we have to board our intended train as they are full up on earlier ones. No problem, who doesn't need the chance to powder their nose before setting off on a journey under the English Channel. That's what we thought anyway, but as we made our way to the car park a stewerd ushered us towards the boarding lane and off we go, onto a train that will depart 40 minutes earlier than ours. 40 minutes? That's almost an hour, give or take, ahead of schedule and almost an hour, give or take, earlier that we'll eventually get to Disneyland Paris than we had initially planned. Result!
If you thought sitting on the top deck of a double decker train was strange, try driving to the top deck of a train – pretty surreal. We were on the train in just a few minutes thanks to a rapid boarder control check – we must be trustworthy looking people. Once inside there's not much to do, though there are regular opportunities to powder ones nose should the need arise.
35 minutes after we leave Folkestone and I'm driving on the right side of the right, both literally and by the laws of this new foreign land. It's not nearly as complicated as I had anticipated, especially with a handy reminder from the Sat Nav as to which side of the road I should be driving on. So people join the road from my side of the road – hey I can handle that, and within a few miles I'm even venturing to the left, you know, to overtake other cars in maneuvers that make it look like I actually know what I'm doing.
It's a pretty straight forward drive from Calais to Val d'Europe, using two big motorways, the A26 and the A1. Yes there are a few other roads before and after, but everything is so well signposted I think I could handle it even without using a Sat Nav, though I doubt I'll be putting that theory to the test any time soon. You go through one toll, but it's different to how tolls are handled here in the UK. Instead of going through one toll and paying there and then, you go through an automated ticket machine first, on the A26, and then a good while later, you go through the payment booth, when you are now on the A1. The toll was €21,30 and they take cash and cards, as well as having both automated and manned booths.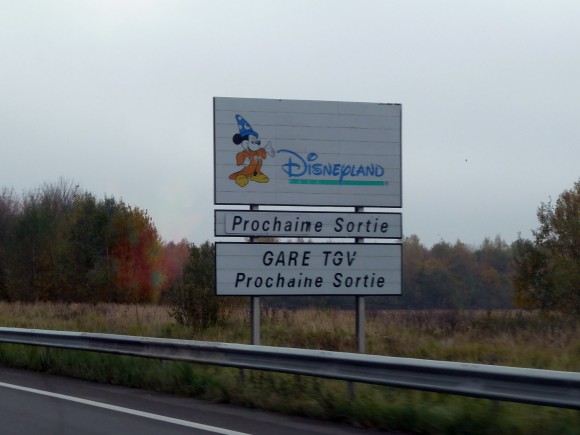 It was such an easy drive that I didn't even require the company or reassurance of my wife and son, which was quite fortuitous as they both fell asleep, waking some later when signs for Disneyland Paris started to appear n the side of the road. The 2 hours and 45 minute journey flew by, and after a much more relaxed drive than I had imagined, we were in Val d'Europe and I was driving straight past our Apartments. Some might have called it a mistake, I like to think of it as an opportunity to show off how comfortable I was driving in France, a veritable pro at this point.
We left the house at 7am and got to our apartment at around 2.30pm local time, a six and a half hour incident free journey. The cost of the journey, both there and back, was £105 for the Eurotunnel, £70 for fuel and £36.40 on tolls. That brings the total to £211.40, a saving of £288.60 compared to Eurostar, and that doesn't factor in the cost of driving to the Eurostar station and parking there for 5 days, which would bring the saving to nearer £370 in reality.
Would I drive to Disneyland Paris again? Yes, without a shadow of a doubt. It was cheaper, gave us more freedom with journey times and meant we could take far more clothing and food then we'd ever need. The French roads are very easy to navigate and places to get fuel are in abundance on the way. I think I'd only go back to using the Eurostar if I needed to visit the parks for just one night, when the drive there and back would be a bit tiring in such a short time. For now I'm a Eurotunnel convert, and plan to use that method of traversing the Channel for our next visit too.
Next I'll be talking about my first experience of staying off site.