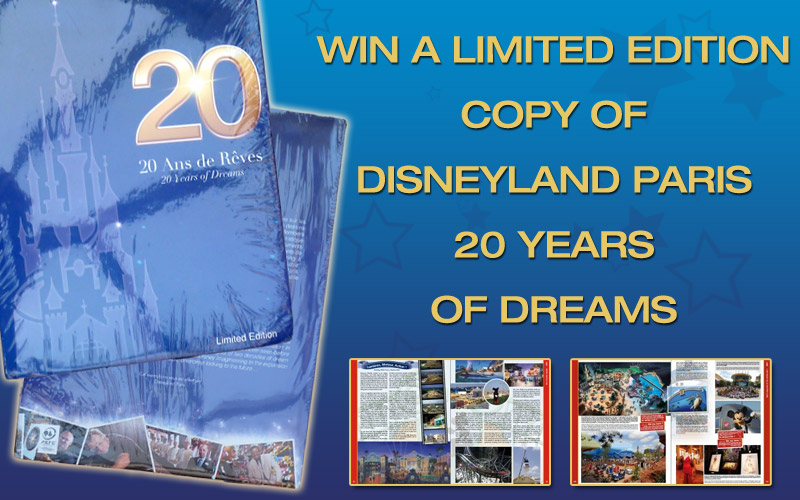 Competition: Win a limited edition copy of Disneyland Paris 20 Years of Dreams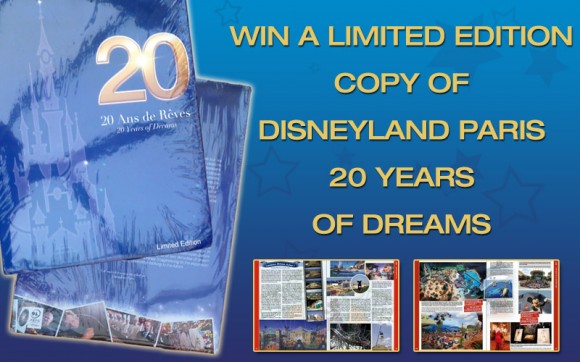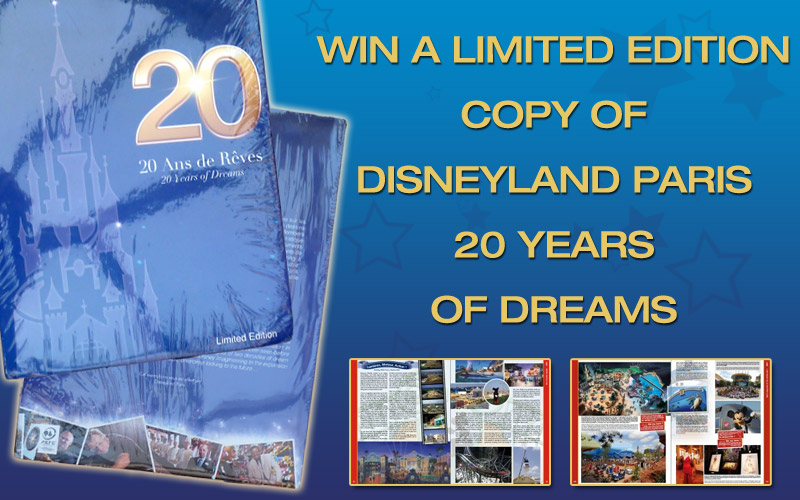 Just over one month ago Disneyland Paris launched the most complete book in the history of the resort, charting it's development from day 1 right up to 2012, the 20th Anniversary. Inside this exquisite book you will find some of the most stunning images ever taken of the resort, as well as photos of all kinds of memorabilia and paraphernalia, all accompanied by explanatory text in both English and French. To say this book is a masterpiece and must have for any fan of Disneyland Paris fan would be an under-statement – it's a beautiful work of art.
I have the standard version which is available to buy in the parks for 49,99€, but those generous folks over at Disneyland Paris have sent me a limited edition copy which you will now have the chance to win. As you can see from the photos in the banner above, the cover is different from the normal version, and other than that I'm not sure if it differs in any other way as it is still sealed, and will remain so until opened by the lucky winner.
All you have to do to be in with a chance of winning this amazing and very exclusive book is this:
Head over to our Facebook page at facebook.com/dedicatedtodlp and like us
Come back here and leave a comment telling us you've liked us and what is your favourite attraction in Disneyland Paris
If you already like us on Facebook then you just need to do step 2, that's all – easy isn't it? If you want a closer look at 20 Years of Dreams then watch this video I made of my copy being opened and what I found inside.
httpvh://www.youtube.com/watch?v=toWaqUJctwg&hd=1
If you are in the parks you can buy the book in Emporium, Storybook Store, Harrington's, Walt Disney Studios Store, The Disney Animation Gallery, La Boutique du Château, The Disney Gallery, Disney Store or Galerie Mickey. You can also order it via the Disneyland Paris Mail order service by phoning +33 164744486 or +33 164744848 or by emailing dlp.mail.order@disney.com.
The competition closes on June 30th 2012 and all that is left to say is Good Luck!