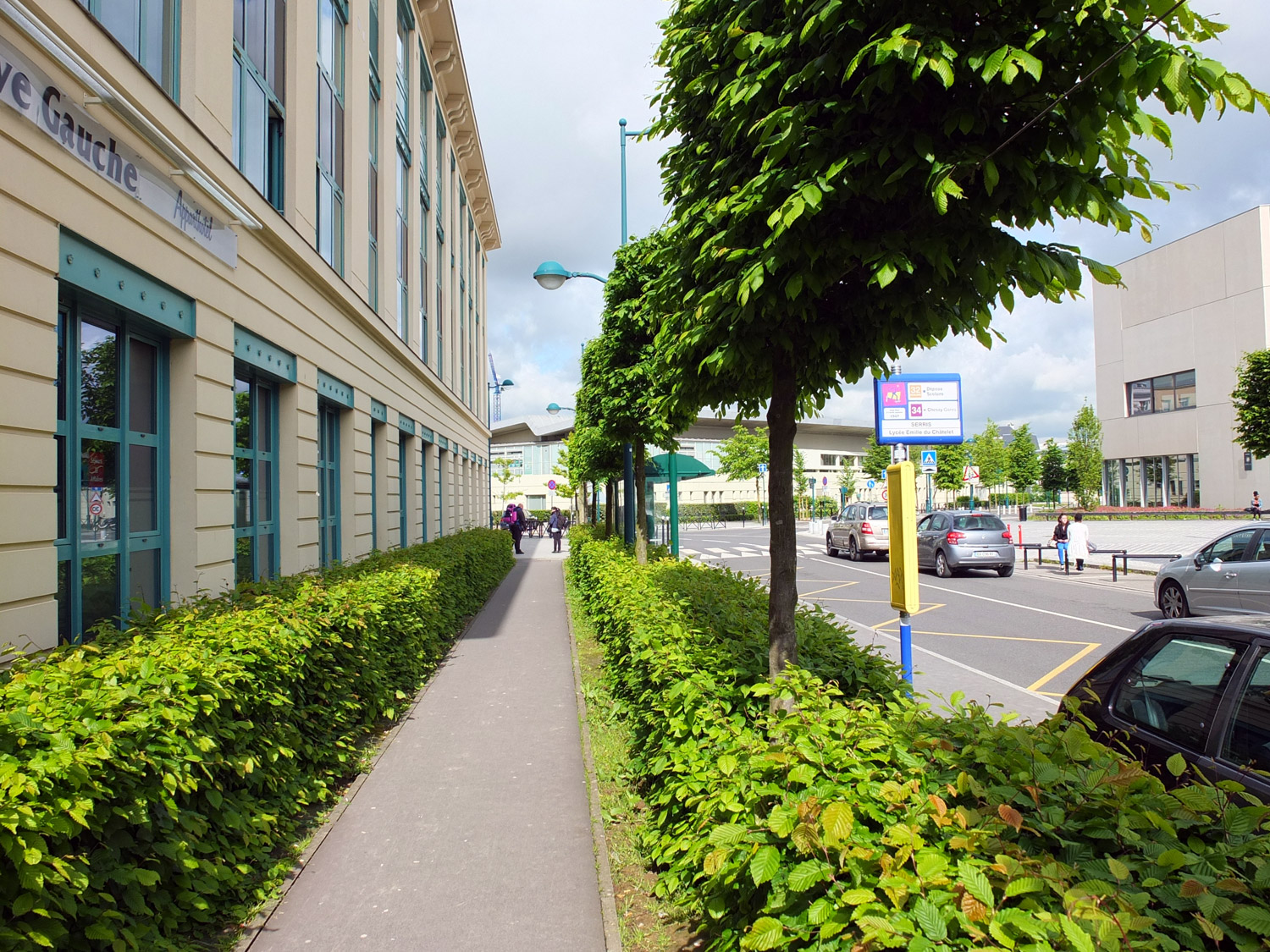 Disneyland Paris Trip Report May 2013: Staying Off Site at Séjours & Affaires Serris Val d'Europe
I have covered the driving there part of this trip report and now comes where we stayed. For the first time in 14 trips, we were going to stay off site, not in one of the Disneyland Paris resort hotels. I'd priced it all up before, but never seemed to find a price which was cheaper than staying on site. That was until I explored more than just the partner hotels, and also factored in annual passports.
In the past I had heard people talk of how cheap it was to stay off site and now it was time to put that theory to the test. I wanted to go as cheaply as possible and so it was that I booked, after just a few hours of the decision to actually go on this trip, a room at the Premiere Classe Marne la Vallée – Bussy St Georges. We are a family who spend little time in the hotel, so what could go wrong with a hotel that only cost £154 for the 4 nights? First of all were the reviews, which I should have read a few more of before I booked, which talked of it being very noisy and not very comfortable. That'll teach me to sort by price and book the one at the top.
The second problem was that the second bed, which would be for my 5-year-old, was attached to the wall and hung over the main double bed at a right angle to it. As much as that seemed like it could be an adventure at first, I wasn't sure I'd get any sleep knowing he was suspended above me, and I wasn't keen on him being stuck up there so high during the night. One problem – I'd booked using a lower, no cancellation price…oops. I did a bit more hunting around and found that someone had stayed there just recently with a 5 year old child, only to find the bed had a label on it saying that the hanging bed was for children of 6 and above. Could this be my way out? I hoped so and emailed Booking.com to request a cancellation based on the room not being suitable and the information on the website not being complete.
To their credit, they got back to me very quickly, on a Sunday, and within an hour my booking had been cancelled at no cost to myself! Less encouraging is that their website still doesn't let you know that the bed is not for anyone under the age of 6. As efficient as they were with my refund, I'll never again book with Booking.com_ not now I can see that even with updated information they haven't changed their website and subsequently people will continue to book what could be unsafe sleeping conditions for children under the age of 6.
Next, I read a lot of reviews on Trip Advisor and also on several Disney forums. This led me to the Séjours & Affaires Serris Val d'Europe apartment hotel (aparthotel). It seemed well placed with only a short walk to both the RER station and the shopping centre, which contained among many other shops, a big supermarket. I went ahead and booked an apartment with a main bedroom, kitchen, bathroom and lounge with a sofa bed. It was more expensive at £225, but I had peace of mind that it was more than likely going to be a far more pleasurable experience than staying in the hotel with the hanging bed.
I found it very easily, after driving past it and one of the first things I had to do was sort out the parking. I'd read a review which mentioned having to book parking so I'd done just that and hade very rapidly received the confirmation that my reservation had been recorded and confirmed. Check in was very quick and efficient, and I was soon driving through not one, but two, remote activated security doors and into the underground parking area. Not only did I feel safe in the knowledge that my car would be out of harm's way for the duration of our stay, but there was another entrance into the aparthotel from this subterranean level. The parking was an extra cost of €8 (£6.79) a day. Well, I say per day, they could quite easily have said my car was there on 5 different days and charged me €40 (£33.95), but they instead charged me for 4 days at €32 (£27.16).
Once inside the apartment, I was surprised at how big it was and delighted to see built-in wardrobes in both the hallway and the bedroom. The bathroom and bedrooms were roomy and the kitchen was small but functional and didn't need to be any bigger for its intended use. Everything was clean: the linen, furnishings, bathroom fittings, and the crockery & cutlery in the kitchen. To say we were delighted with the apartment would be an understatement – why had we spent a decade paying more to stay in hotel bedrooms with far less space, and with no lounge and kitchen?
All unpacked, we made our way to the train station, after getting directions from the very friendly lady behind reception. In around 5 minutes we were there, already. The area around the apartment and en route was very nice, and being a clean, cheerful commercial district. Train tickets cost just €1,40 or €10,90 if you bought a batch of ten, €5,45 for children aged 4 to 10. I bought all the tickets during the trip from an automated machine which had an option for instructions in English, but there were also manned booths.
The train journey itself took about 3 minutes and trains were very regular, though late in the evening they would sometimes wait for 10-15 minutes at the Disneyland Paris Chessy station before departing. We managed to get a seat on each and every journey, and the trains never got so busy that people were jammed on like a London Underground train during rush hour.
Walking back to the apartment, even as late as 12.30am, we never felt unsafe and the area was very well lit. The apartments were very quiet and we never had any problems with noisy neighbours. Though we never tried it, the aparthotel did have a breakfast room and offered breakfast at €8 for adults and €4 for children under 13 years old. Be warned though, there was no kettle, so if boiling water in a saucepan is too much effort to get your morning coffee then take one with you.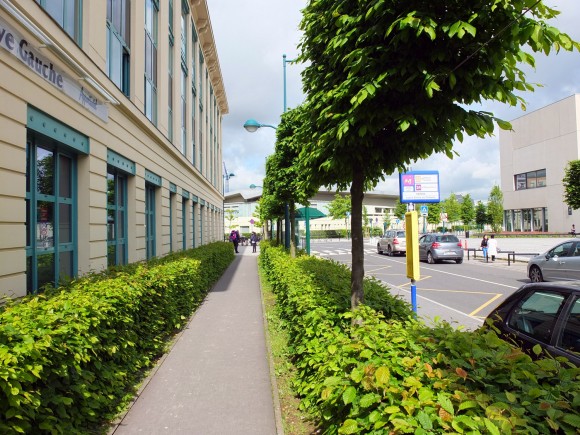 All in all our experience at Séjours & Affaires Serris Val d'Europe was very pleasurable and will not hesitate to stay there again on future trips to Disneyland Paris. The total price, including taxes (€0.99 per adult per night) at £6.72, train tickets at £27.75 and the aforementioned parking was £286.04.
The next thing we needed were annual passports (APs) which I got from CE Multi-Advantages. I paid €20 to register to use the website and then the cost of Fantasy APs was €125 each for my wife and I, and thanks to a deal they were doing, only €35 for my child. Converting to pounds sterling that comes to £258.84 and the grand total for the aprthotel option with APs to £544.88. When I looked at booking a package to stay on site in the Hotel Santa Fe, it would have cost me a little over £1,000. That means I made a saving of £455.12, which when you combine that with the saving of £370 we made from driving rather than Eurostar, then this off-site self driven holiday was £825.12 less than staying on the Hotel Santa Fe and traveling by Eurostar. Also worth noting that you get Extra Magic Hours with APs, so you can stay off site and still ride Peter Pan's Flight with less than a 60 minute queue.
The whole experience was very easy and enjoyable, and when you are saving that much money there's no real argument against staying off site, is there? I won't lie, it is nice waking up in a Disney hotel, and I did miss walking along the Rio Grande River and past Lake Disney every morning. However, when you consider that now we have APs, we could book another 3 trips of this kind with the money we have saved. Well, it makes you think.