Disneyland Paris Ratatouille Ride Has A Name!
Just moments ago DLRP Express reported on their Facebook page (news originating from the official Disneyland Paris Twitter feed) that the Ratatouille ride due to open in Disneyland Paris next summer will be called Ratatouille : L'Aventure Totalement Toquée de Rémy. This translates, roughly, to Ratatouille: The Totally Crazy Adventure of Remy. There is also this artwork to go with it: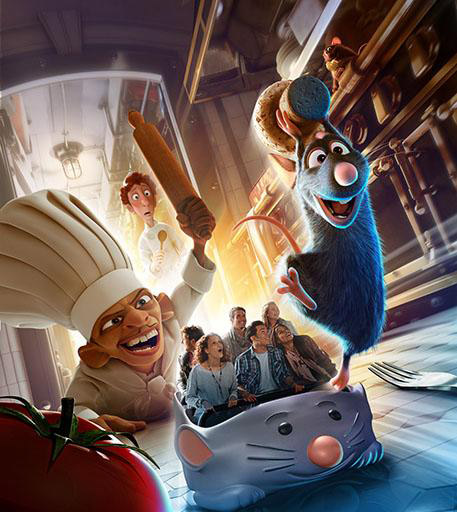 These are some photos that Disney Magic Interactive published of some of the props shown on the P&P Projects exhibition stand at Euro Attractions Show in Paris this past week but I have been asked not to publish them on this website.
The imagery and the photos give a sense of scale that blows me away. This ride looks like it is going to be every bit as amazing that the imagineers have said it will be. The scale is something alluded to by Disneyland Paris who have said of the ride:
This world-first attraction will shrink guests to the size of a rat & plunge them into the heart of a particularly excited Parisian kitchen!
Dreams! in 2012 and now Ratatouille in 2014 – Disneyland Paris is breaking new ground as far as Disney Parks rides and shows go. I for one can't wait to book my ticket to go over to Disneyland Paris and experience this amazing looking Ratatouille ride.