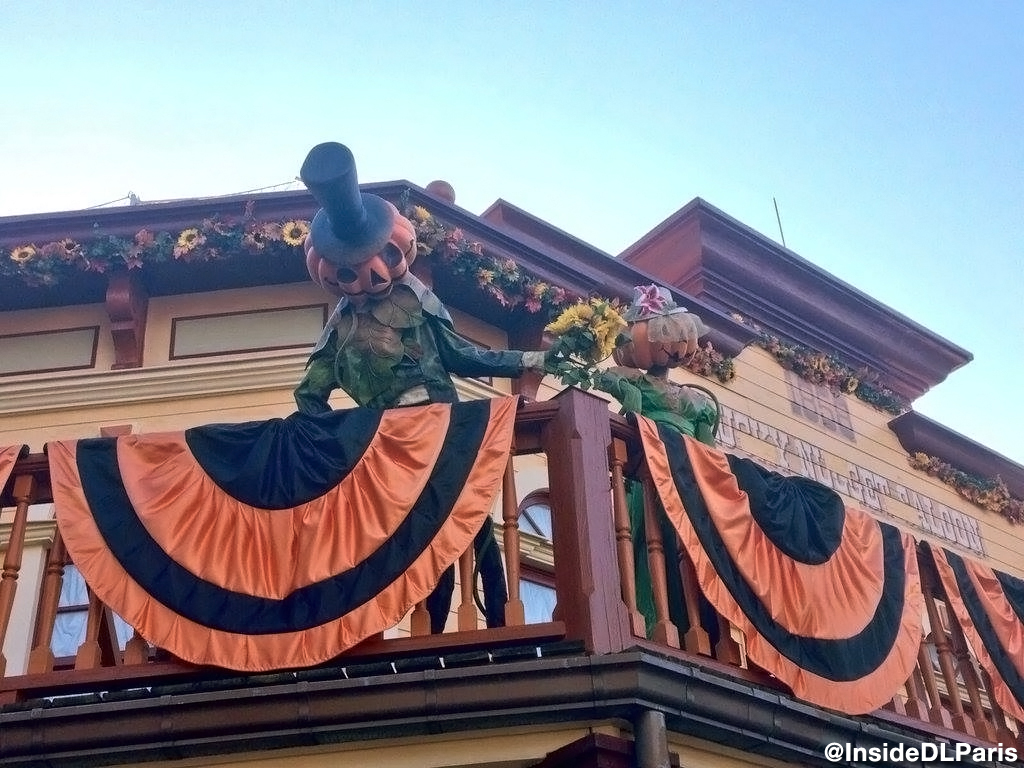 Disneyland Paris News: Halloween is Coming, with New Entertainment and Decorations
While my excitement level might be not be as high for Halloween as it is for Christmas, and everything that got announced in the press release last week, it's still great to see the first signs of the spooky season in Disneyland Paris. Thanks to @InsideDLParis, who has been out in Disneyland Park taking photos today, we can see the start of Halloween 2015 in Disneyland Paris. On a side note, if you are new to Dedicated to DLP and haven't heard of InsideDLParis before, do yourself a favour and follow him on Twitter or Facebook, but only if you like fantastic daily photos and news from the resort.
Let's take a look at Main Street, U.S.A. which along with Frontierland gets the lion's share of the decoration, and as always, looks stunning decked out in the orange and black colours of Halloween.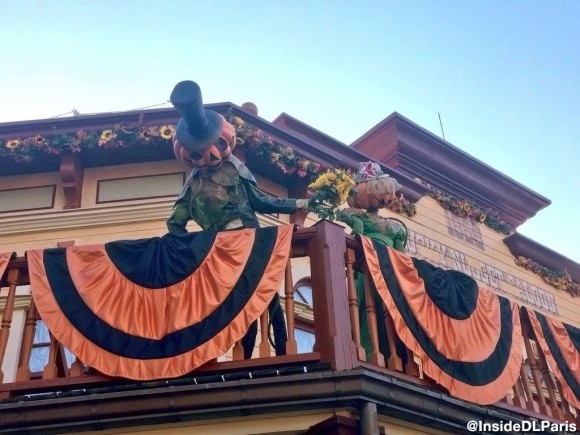 We always get a great selection of both pumpkin heads and pumpkin characters, and while it may not be on the scale of the mid 2000s Halloween, it still looks brilliant. Look back at the photo of The Gibson Girl Ice Cream Parlour and at the sky – not sure I've ever seen so many aeroplane trails at one time.
Moving over to Frontierland, which used to be Halloweenland in years gone by, and we see the harvest side of Halloween embraced a lot more, with all the yellow and orange flowers, particularly sunflowers.
Now it has been fully refurbished, the Silver Spur Steakhouse looks spectacular, decked out in Halloween decoration fitting of the era it represents. I ate in there for the first time back in May, and loved both the decor and the food, especially the desserts.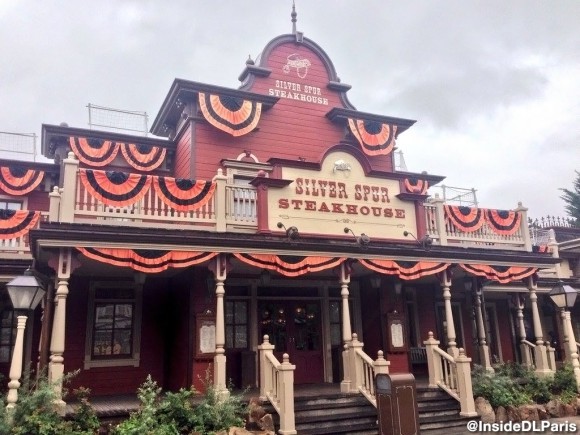 Back towards the Castle and do you remember the brambles in the courtyard last year, where the Villains had their meet and greet sessions?
It seems the brambles have made the most of the mixture of rain and sun these past few months and have extended their reach to the front of the Castle, as can be seen in these next two photos.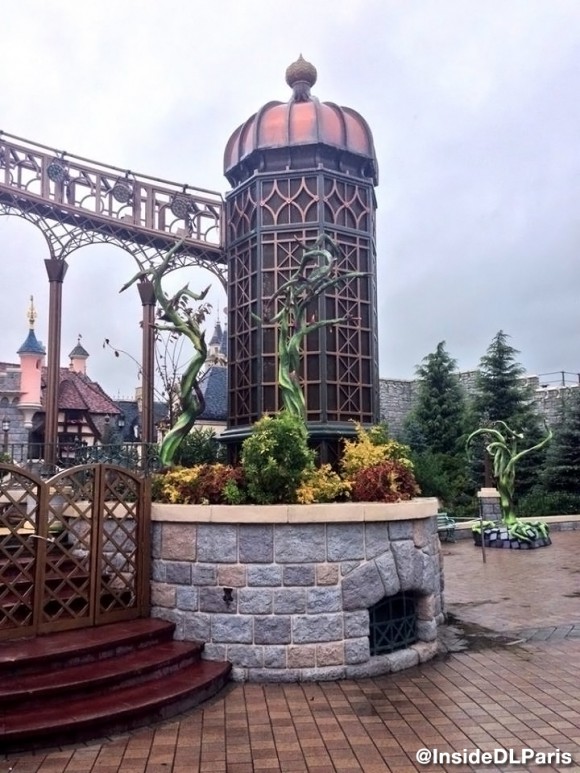 We know from the main man @InsideDLParis himself, that these are hear as there will be some sort of mini-show and meet and great during the Halloween season. the exact details we don't know, but I wonder if it will be of a similar style as Royal Christmas Wishes, but with Villains in place of Princes and Princesses? Nothing was said on the press release, in fact I'm still to see one in English, but any new entertainment is good news, and more opportunities to meet characters is always welcomed by guests.
I did have plans to visit Disneyland Paris mid October so that I could experience the Halloween season for the first time since 2007, but once again it doesn't look like that is going to happen. I do love all the theming around Disneyland Park, and if Terrorific Nights returned to Walt Disney Studios it would be even harder to resist. It's just 8 days until the Halloween season officially starts, but it's an added bonus for guests visiting now that the pumpkins and decorations have started to appear already.