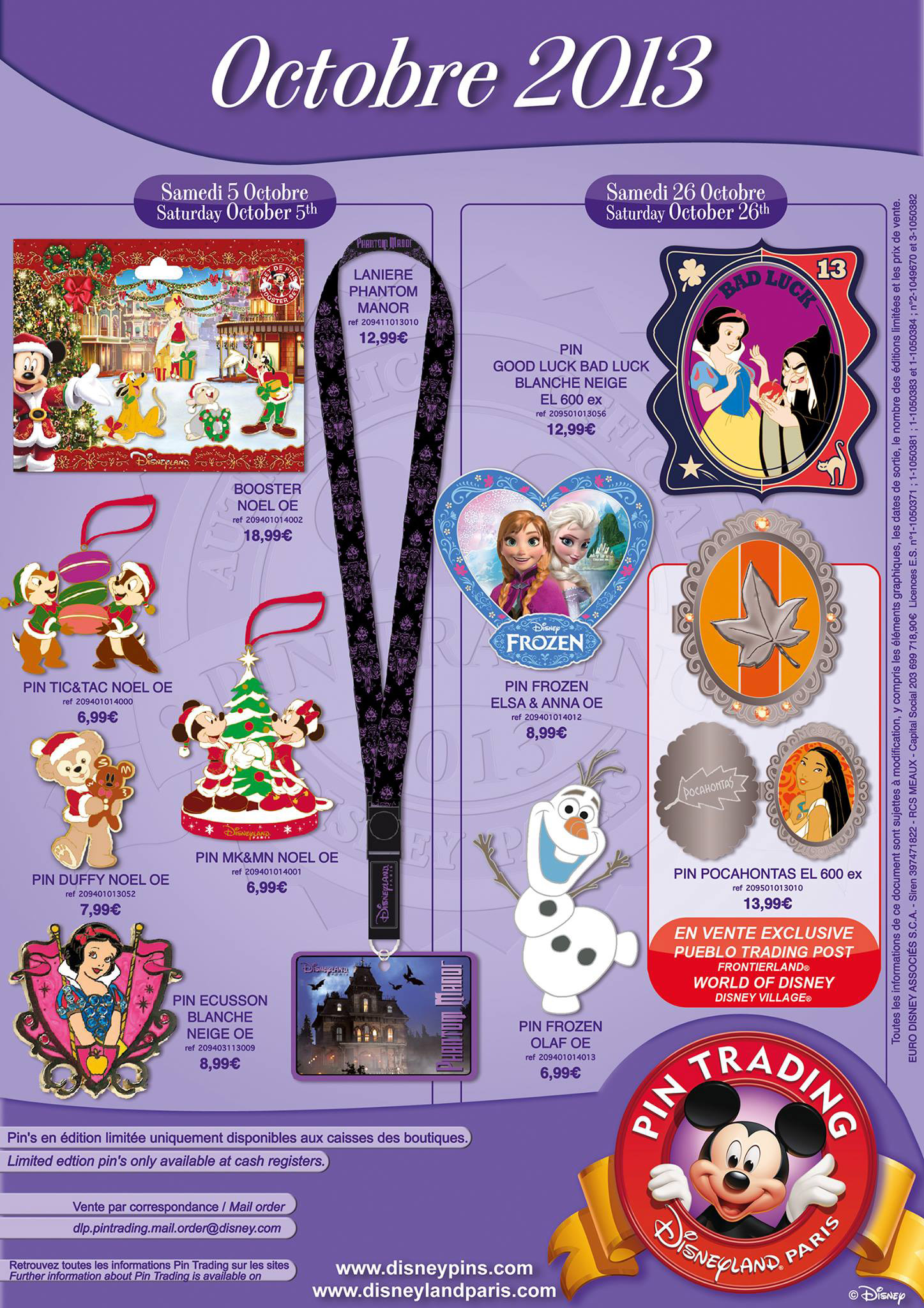 Disneyland Paris Pins for October 2013 – Christmas, Frozen and More Princesses
With everything that's gone on over the last few days I'm a day late in posting about the pins, after seeing the poster yesterday. Still, better late than never!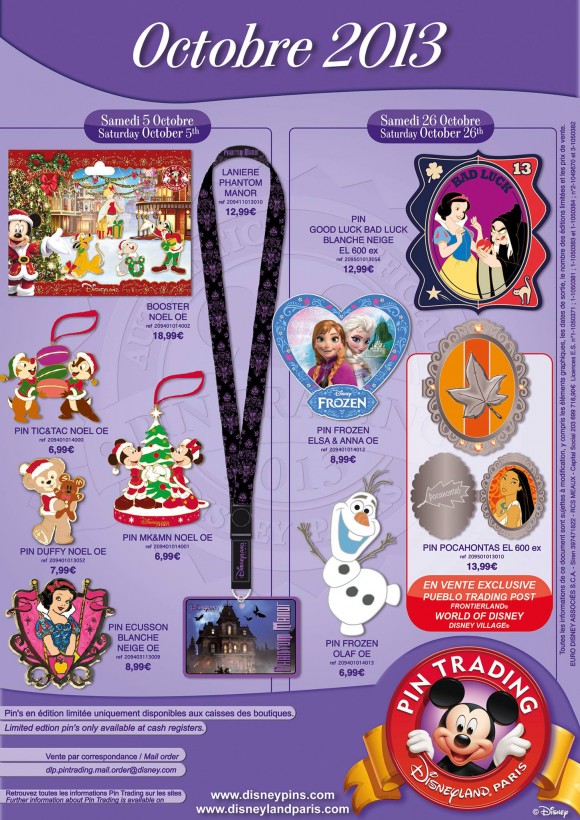 Christmas, Duffy and Phantom Manor
Saturday 5th October is the launch of the Halloween season in Disneyland Paris, so to celebrate they'll be releasing 7 Christmas pins! Okay, so there's also a pretty fine looking Phantom Manor lanyard, which features the wallpaper design we are seeing more and more of in Phantom Manor merchandise these days.
My first thought on seeing the Mickey & Minnie pin was that it looks a lot like a pin released last year. One quick look at the October 2012 pin releases in Disneyland Paris and we see this: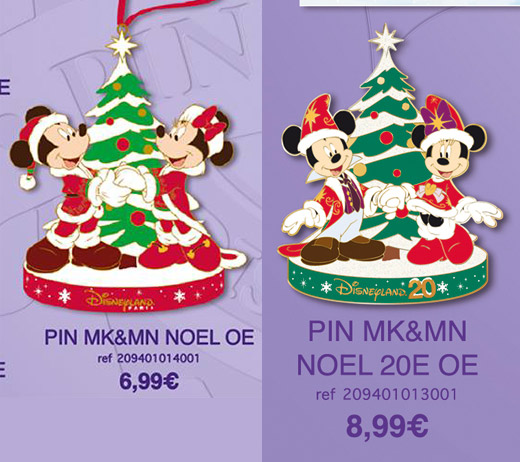 So Mickey and Minnie are facing a slightly different way, but that tree is exactly the same, even the baubles are in the same place! One piece of good news is the price – it's €2 cheaper this year. All the Christmas pins are quite sweet, but nothing that exciting. I think the backing card of the booster set is what interests me most, and the Princess pin the least, to absolutely no surprise to anyone who knows my feelings on pins! I know of quite a few people who will be jumping at the chance to get the Duffy pin – is he holding a gingerbread man?
Frozen , Locket and Luck
With Frozen being featured in the new Disney Dreams! of Christmas show and the parade at Christmas, it should come as no surprise that there are now some Frozen pins. Of course the upcoming film release might have something to do with that too. Although they are both pretty generic looking, Olaf is such a funny looking character that his pin is immediately appealing.
Interesting that the next pin in the Princesses locket series is exclusive to the Pueblo Trading Post in Frontierland. However it featuring Pocahontas makes sense, what with the Pocahontas Indian Village being in Frontierland too.
The bad luck / good luck series continues with Snow White, and that about does it for this month's releases. Not a huge collection and nothing that particularly screams must have. Not for the first time there are just two days for releases, which seems to be the schedule now. No trading event this month, not one that's advertised here anyway.