Disneyland Paris Photos of the Day: 7th October 2011 – Halloween Parties & Pumpkins
The Halloween season is in full swing over in Disneyland Paris and thanks to @InsideDLParis we have some fantactic photos from the park. This first one shows some banners on the Castle advertising Mickey's Not So Scary Halloween Party, of which the first one is tonight.
Now I understand they are primarily there to remind people of the party and to encourage ticket sales, but even so, they actually look very nice and are at least in the style that you expect to see hanging off of a castle.
The second photo shows more of the Mickey Mouse Pumpkins which can be seen scattered around the park and are the main symbol for Halloween in Disneyland Paris in 2011.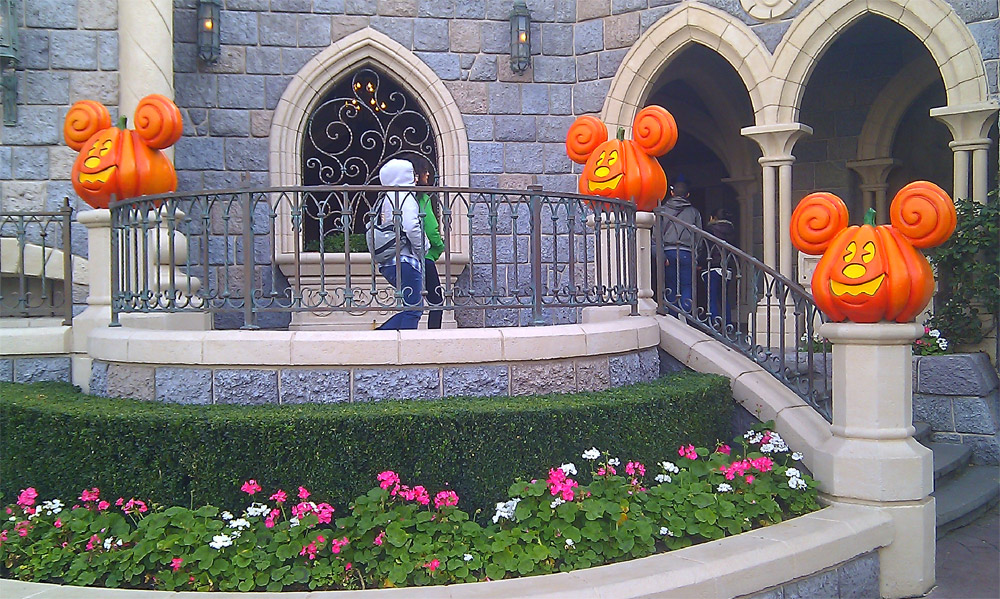 I have to say, this new direction for Halloween in Disneyland Paris is growing on me more with every photo I see. Quiz question for you – where in Disneyland Paris has this second photo been taken?