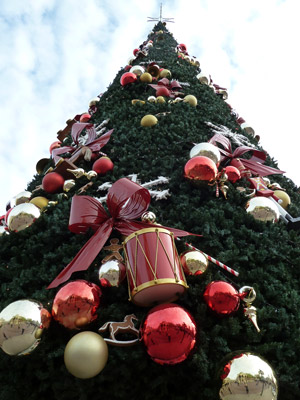 Disneyland Paris Photo of the Day: 17th November 2011 – Christmas Tree
When I walked into Disneyland Park a week ago, one of the first things that caught my eye was the amazing Christmas Tree in Town Square. It's one of the most perfectly shaped Christmas Trees I have ever seen, and very nicely decorated too.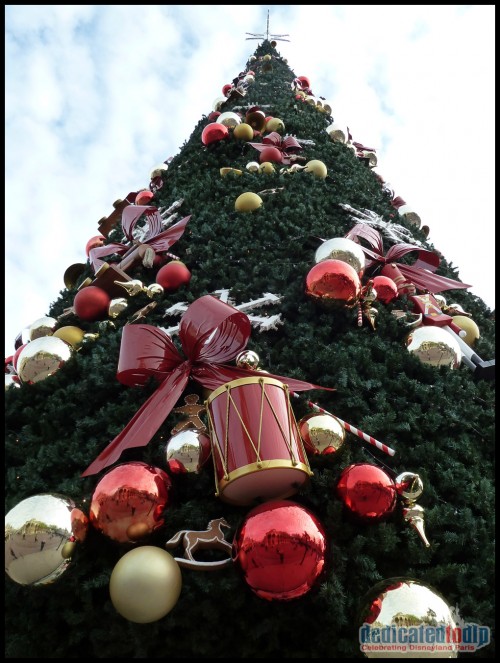 If you look closely you can actually see the reflection of myself taking the photo in some of the baubles. I took quite a few photos of the tree but I like the perception of size that the steep angle this photo was taken at gives. Being critical, I should have looked at the photo at the time and then taken one that didn't cut the sides off at the bottom – next time.