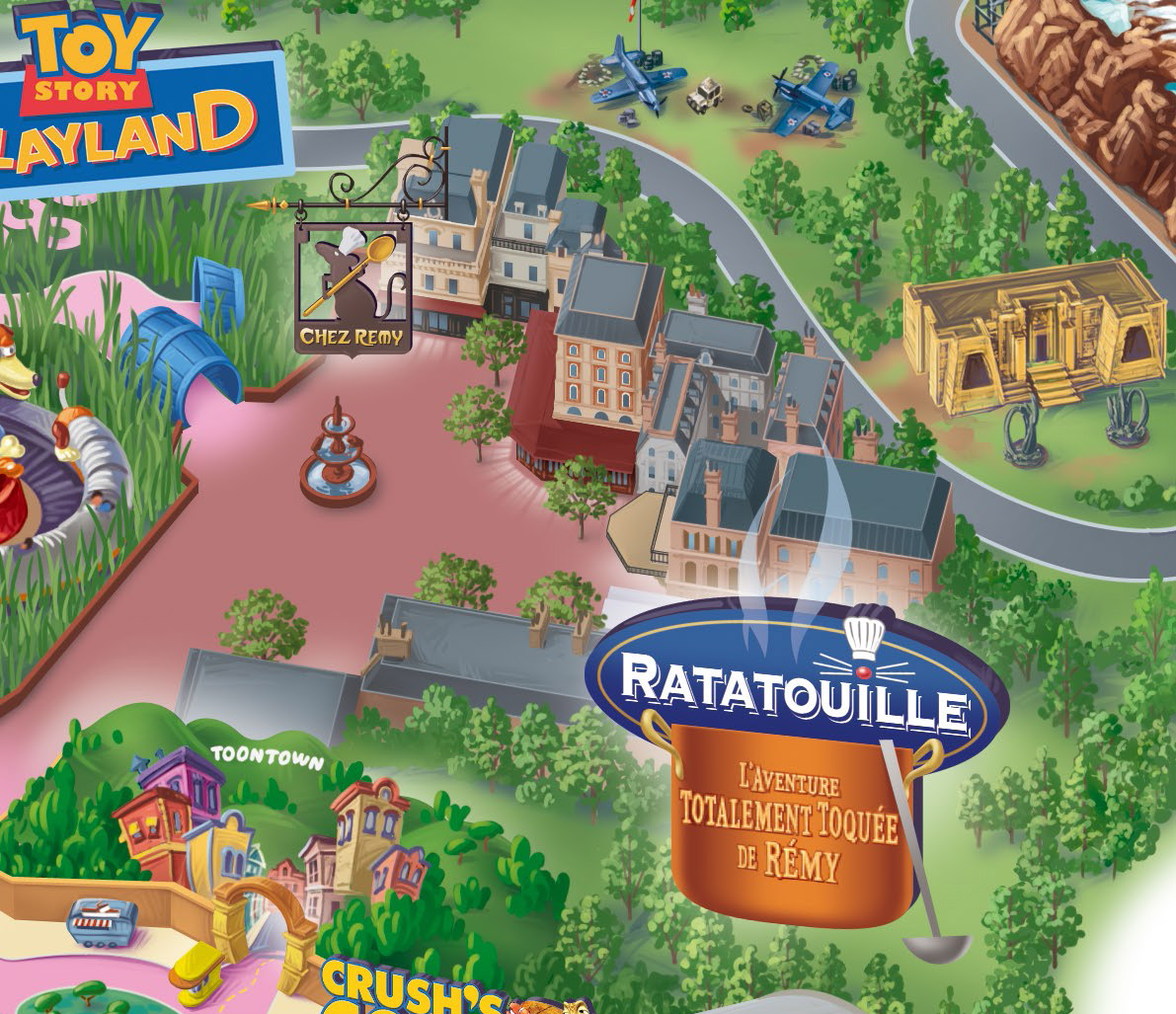 Disneyland Paris News: Resort Map Now Includes Ratatouille The Adventure
Just in from Disneyland Paris themselves, are new versions of the maps for Walt Disney Studios and the whole Disneyland Paris Resort maps – both now including the Ratatouille area near Toy Story Playland.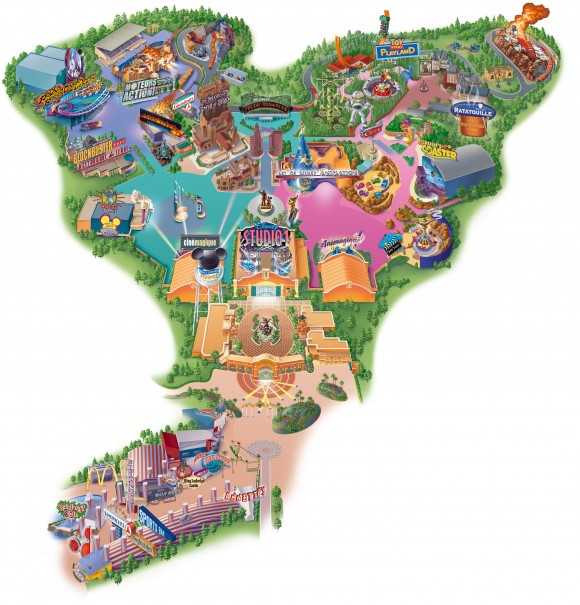 On the maps they looks quite small, especially on the resort map, so I've blown up the parts with the Ratatouille area so you can see what it looks like, up close!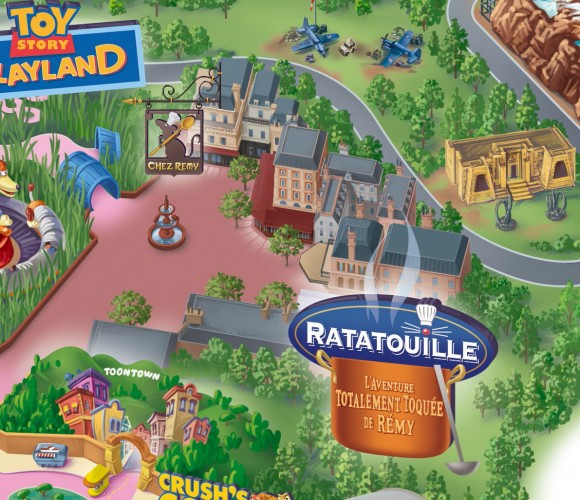 We still don't have an official opening date, though the most recent rumours have it around the 7th July, a week earlier than the last rumour of 14th July. The DVD release of Saving Mr Banks does come with the Ratatouille teaser trailer, though it shows no visuals from the ride's concept art, but at least does let people know it's coming.
httpvh://www.youtube.com/watch?v=R1tcS0pBgY8
You may have noticed I called it Ratatouille: The Adventure, and not the ride – well that is it's latest name in English, and one would think it's the last name change. It does tie in with the video game Remy's Adventure, not that anyone will remember, but hey, we like continuity.
It seems like we've been walking about the new Ratatouille attraction in Disneyland Paris for a very long time, and as of tomorrow it will be just 3 months until we believe it will open. It promises to be absolutely amazing and ground breaking – the wait is almost over.