Disneyland Paris News: Concept Art For New Sugar & Spice Christmas Cavalcade Float
Back in August when news of the 2014 Christmas Season in Disneyland Paris was first leaked, we were told of a new float being added to the Christmas Cavalcade, called Sugar and Spice. We heard about Chip and Dale, plus ginger bread men with Mickey ears. Well now we can see the concept art for that float, as posted by @DisneylandBerry on Twitter just moments ago.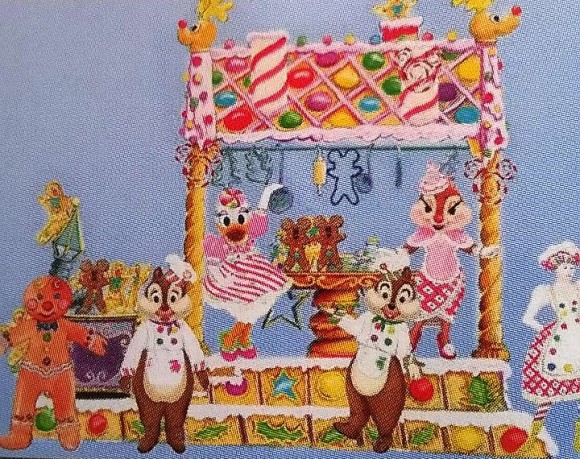 From this it looks very much like gingerbread men will not only adorn the float as display items, but we will see a gingerbread man character too, along with Chip, Dale and a dancing Cast Member. Plus we get Clarice the Chipmunk and Daisy Duck too, in what is looking like a very character packed float. Not sure about the decapitated Reindeer heads on the roof of the float, but I trust they will look less like hunting trophies when we see it real life.
As I said previously, I think a float like this needs to have some sweet and baking smells coming from it, and maybe the characters could throw sweets to the guests too. As we know, or believe we know, Magic On Parade won't run during this Christmas season, so the cavalcade has to be extra special this year, and the addition of this new float could be just the ticket. Will it make up for losing a whole parade in Disneyland Paris? Not in some people's eyes, but it's a good start, and with all the other entertainment that comes with the Christmas season I for one won't miss Magic On Parade.