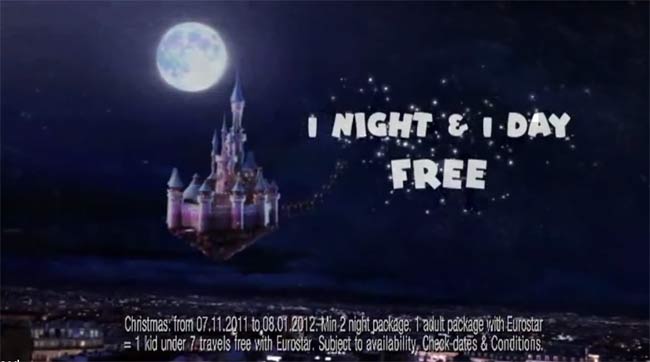 Disneyland Paris Christmas 2011 TV Advert
It used to be the Coca-Cola advert that let you know Christmas was coming, but in recent years the Disneyland Paris Christmas advert has been arriving first, and that is what has happened again this year.
httpv://www.youtube.com/watch?v=yBKm1hddETM
I loved the visual of seeing Sleeping Beauty's Castle being pulled by Santa's sleigh when I saw it on the image that Disneyland Paris sent via their email newsletter, but to see it brought to life in this advert is fantastic. It's certainly grabbed my little boy's attention, and I'm sure millions more children watching, and adults alike.