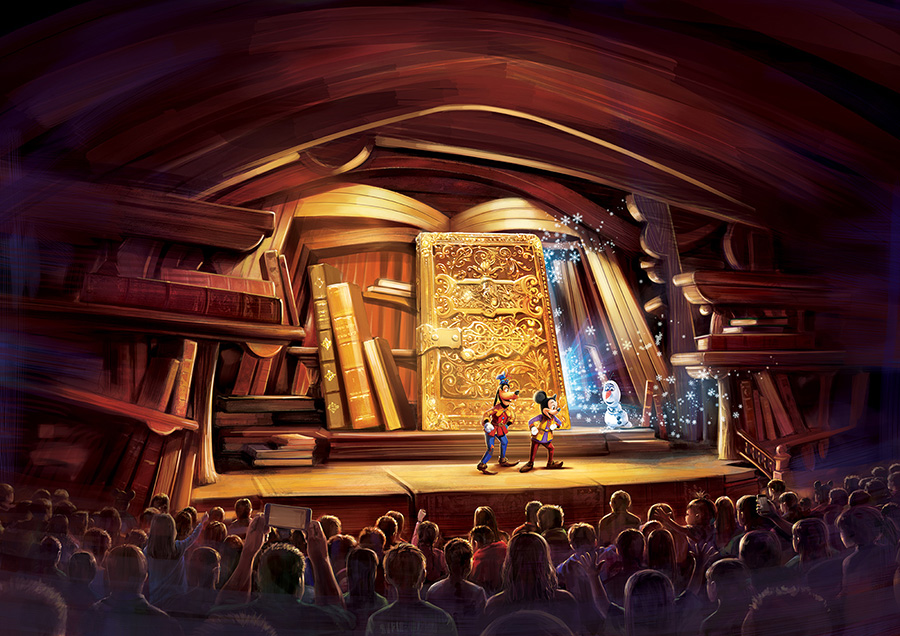 Could Hong Kong Disneyland's Mickey and the Wondrous Book be Coming to Disneyland Paris to Replace Animagique?
When the news came out in the last 24 hours that a new show of the same ilk as Disneyland Resort's Mickey and the Magical Map called Mickey and the Wondrous Book is coming to Hong Kong Disneyland, it's hard not to think of Animagique when you see the concept art that Disney have released.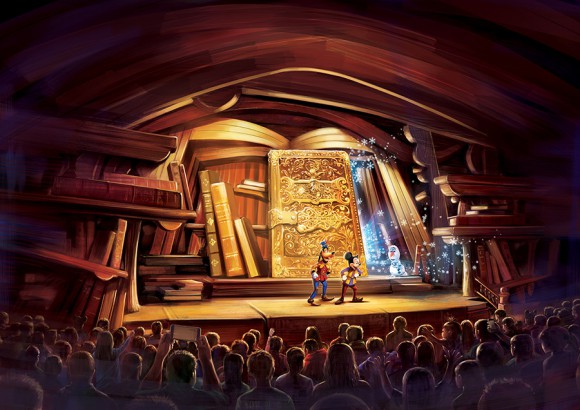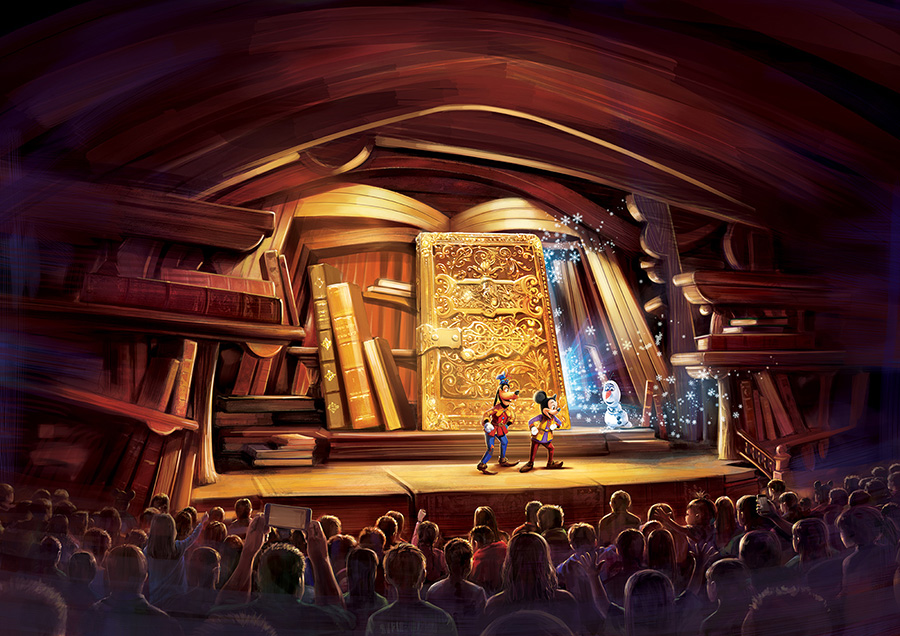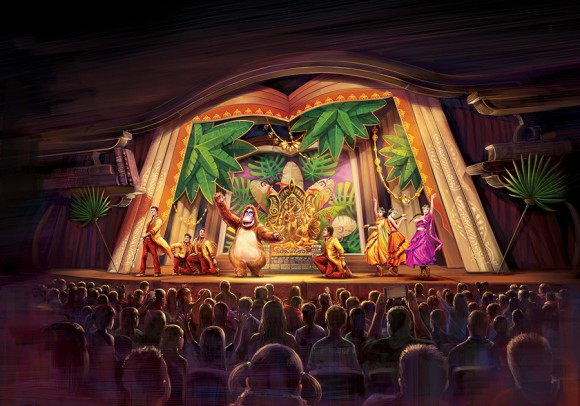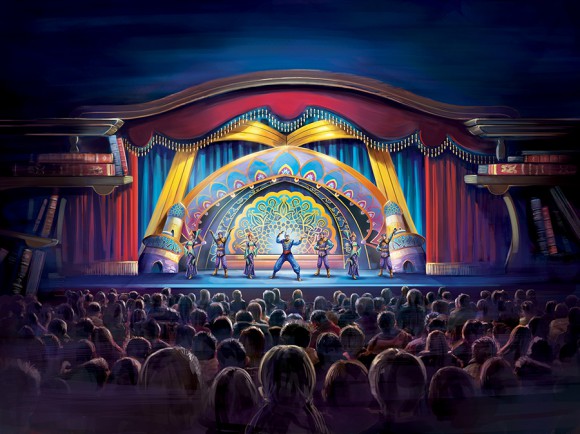 Now take a look at a scene from Animagique:
We know that Animagique is closing in February 2016 and reopening again in July of the same year. Let's look back at what Disneyland Paris said in their Reinvent The Magic presentation when they announced big plans for 10 attractions:
This much-beloved blacklight theatre attraction located in the Walt Disney Studios Park at the entrance of Toon Studio, will be completely re-imagined to deliver a brand new and even more enchanting experience.
Here is the last piece in my theory puzzle, a video of Mickey and the Magical Map from Disneyland Resort:
httpvh://www.youtube.com/watch?v=mjaGlk6h7g0
I can't be the only one that thinks the new Mickey and the Wondrous Book show would make a great replacement for Animagique? The concept art of the new show, with the video footage from Mickey and the Magical Map just scream Animagique Theater to me. Disney describes the new show as:
To celebrate Hong Kong Disneyland's 10th anniversary, a new stage show called "Mickey and the Wondrous Book" will be launched in Disney's Storybook Theater in November 2015, offering an all-new experience of Disney stories, including "Frozen."

The story is set in a magical library, where our adventurous hero Mickey and his trusty sidekick Goofy discover a magical book that can bring stories to life. When curious Mickey opens the book, the comical snowman Olaf falls out. While trying to get Olaf back inside, Mickey is magically drawn into the book.

From here, Mickey sets out to find Olaf's story after discovering the magic of the book and the power of its stories. Finally, Mickey and Goofy come across the incredible story of "Frozen" and restore Olaf to his rightful place.

Also, more Disney characters will be introduced for the first time at Hong Kong Disneyland for the anniversary celebration, such as Merida from "Brave" and Baymax and Hiro from "Big Hero 6."
I love Animagique, but if we get anything like what is described above then I'll book a trip over especially to see it. It sounds like a great mix of classic and new characters and films. The way the show works sounds very much like Animagique, but if you add in the live singing from Mickey and the Magical Map then it'll actually be a marked improvement. A show combining interactive screens, characters and face characters, in an all signing show will be quite something for Walt Disney Studios.
Of course, this is all just speculation, but for a resort like Disneyland Paris that doesn't have an unlimited budget, it would make sense to reuse a show developed for Hong Kong Disneyland, a resort that Disneyland Paris guests are least likely to have visited already.