Disneyland Paris Introduces the Disney Access One FastPass and Why It's Such a Great Idea
As things have a habit of doing, social media blew up a little bit yesterday when Disneyland Paris announced their new Access One FastPass. In their own words, this is what it entails:
Starting July 24th until September 30th, Disneyland Paris will propose to its guests the Disney Access One to make the most of Summer! Always looking for new means to meet guests' expectations, Disneyland Paris introduces this new service which will allow them to speedily hop on one of our most popular attractions* whenever they wish, with no time slot!

This service will be available in limited quantities, at the closest shop of the concerned attraction (no pre-sales), for a €15 flat fee per person per attraction, valid once during the day of purchase, and will come with a souvenir to remember this great experience.

The usual FASTPASS available for free to all parks guests will remain unchanged.

Discounts are offered to holders of certain Annual Passes:
– Magic Flex / Magic Plus: -10%
– Infinity: -20%

*Available for Big Thunder Mountain, Buzz Lightyear Laser Blast, Star Wars Hyperspace Mountain, Star Tours: L'Aventure Continue, Indiana Jones et le Temple du Péril, Peter Pan's Flight, Ratatouille: l'Aventure Totalement Toquée de Rémy, Rock'n'Roller Coaster starring Aeromsith, The Twilight Zone Tower of Terror.
This very quickly and passionately elicited a largely negative response from people saying it was too expensive, silly, profiteering, ridiculous to name but a few of these reactions. That's fine, and everyone is entitled to their own opinion, but a lot of these people are very regular visitors to Disneyland Paris, some going monthly and even weekly. That's great, and I would never begrudge people being able to visit the most magical place on Earth, but for these people, going on these FastPass attractions is rarely a problem, given the frequency to which they visit Disneyland Paris, and the quiet periods they visit, sometimes. However, one has to look at the bigger picture and recognise that for a huge number of visitors to Disneyland Paris, time is of the essence and opportunity is not always forthcoming.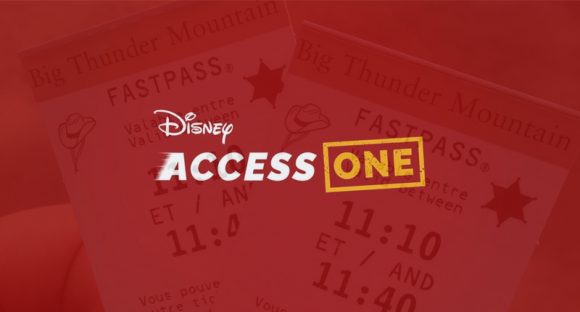 Take my own situation, whereby I was lucky enough to visit Disneyland Paris just last month for the Marvel Summer of Super Heroes launch event, and thanks to having an incredibly generous and understanding family, am going again in September. I realise just how incredibly lucky I am to be going to Disneyland Paris twice in a year where I previously didn't think I'd be visiting at all. However, I went with my wife and son last in December of 2017, and we won't be going all together again until July 2019. Once again, this is not a woe is me statement, we feel very privileged to go as much as we do, little as that may be compared to others.
So let's fast forward to the summer trip next year, and let's imagine a situation where Big Thunder Mountain is down a lot, as it can be, and being the height of summer there could be are massively long queues. Now the queues probably wouldn't put my son and I off, but circumstances may be such that we get to the final day of our holiday and we still haven't managed to ride Big Thunder Mountain, our favourite attraction to experience together in Disneyland Paris. Would I pay €30 to make sure we walked away having ridden the wildest ride in the wilderness? You bet I would, without a second thought. That's not because we are rich and can afford to just throw money around, hence the gap between family trips, it's because riding Big Thunder Mountain with my son, even just once, is an absolute must for me and a memory I know will last a lifetime. We have been saving for and are paying for our family trip to Disneyland Paris over 14 months, so money is most certainly a huge consideration for us, but that experience is something I couldn't possibly put a price on, so I'm in. Disney Access One FastPass is something I may well use should the circumstances require it.
But forget about me, and think of the many people that will only visit Disneyland Paris maybe once in their lifetime, and those who maybe will only visit for just 1 day, ever. What if their dream is to also ride Big Thunder Mountain like we love to do, or take a trip on Star Tours, or experience the magic of Peter Pan's Flight? What if that one visit is during a really busy time and not being a hardcore fan and having the time to trawl social media and planning websites, they don't realise they need to get in early to obtain a free FastPass the standard way? Disney Access One FastPass gives them that opportunity, and I have no doubt many will be thankful for that.
It's quite likely I'll never actually need to utilise Disney Access One FastPass, but I'm very grateful to Disneyland Paris for making it available should I need it. There is also that souvenir, which could be an attraction photo like rides such as Big Thunder Mountain, but for Star Tours, Ratatouille and Peter Pan, who knows? If there's one thing us Disneyland Paris fans like, it's a cool piece of merchandise, so something exclusive to the Disney Access One FastPass concept would be very attractive indeed. I understand it's not everyone, but Disney Access One FastPass is great news for a lot of guests visiting Disneyland Paris, myself included.