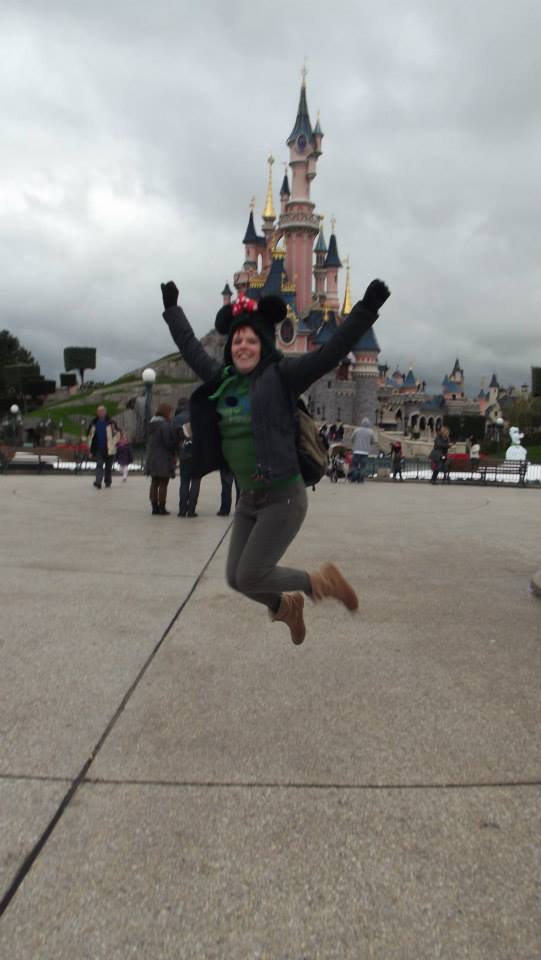 20 Questions with a Disneyland Paris Fan – Kirsty Beckwith
1. When did you first visit Disneyland Paris?
I first visited Disneyland Paris on the 3rd November 2013- 6th November 2013
2. How many times have you been in total?
Just the once! But I am going back November 12th 2014 for 5 days!
3. What's your first memory of Disneyland Paris?
Last year and my friend and I walked into the studio park on a cold grey morning for Extra Magic Hours and we went straight away to Crush's coaster!
4. What's your favourite attraction and why?
My favourite would have to be Crush! I rode that like 4 times in a row all by myself and I loved how it spun me around so i was facing backwards and then forwards!
5. Where do you stay when you visit Disneyland Paris?
Santa Fe hotel. Stayed there last year and will be doing so again this year!
6. Where's your favourite place to eat?
I enjoyed the Plaza Gardens restaurant, there's so much choice and the food is so yummy and its not badly priced either in my opinion
7. What you do first when you get to Disneyland Paris?
Well last year I arrived at park closing time and i went straight to Cafe Mickey for food. this year I will get there mid afternoon and the plan is to check in to the hotel and then go straight to Pirates!
8. Pins, Vinylmations or neither?
Pins!! I am collecting Duffy pins, Hercules character pins and Merida. Its only just hitting me though how expensive Pin trading can be as you then need to buy traders so you can trade with people for pins you want. I will be trading with cast members too this year! I recently went to Disneyland in California and I traded with cast members and guests and all the pin boards in all the shops there. On 2 occasions I was just given some pins by some traders out the goodness of their hearts! Also the american guests went crazy for my Paris pins that they cant get hold of easily. I picked up a few cool and Limited edition pins from trading my Paris pins.
9. Do you want to see the Captain Jack Sparrow brought to the Disneyland Paris Pirates of the Caribbean like they have in Walt Disney World and Disneyland?
I think it would be fun to have him and Davy Jones added to the ride but I don't find Pirates that thrilling a ride. I will go on it if the queue is low but I wont wait longer than 10 mins to ride it as I don't enjoy is as much as other rides in the park.
10. Is there anything in Disneyland Paris you have never done that still would like to do?
I have never stayed at the pink hotel and I have never been on Buzz Lightyear blast ride! hopefully I will get to do the buzz ride this November.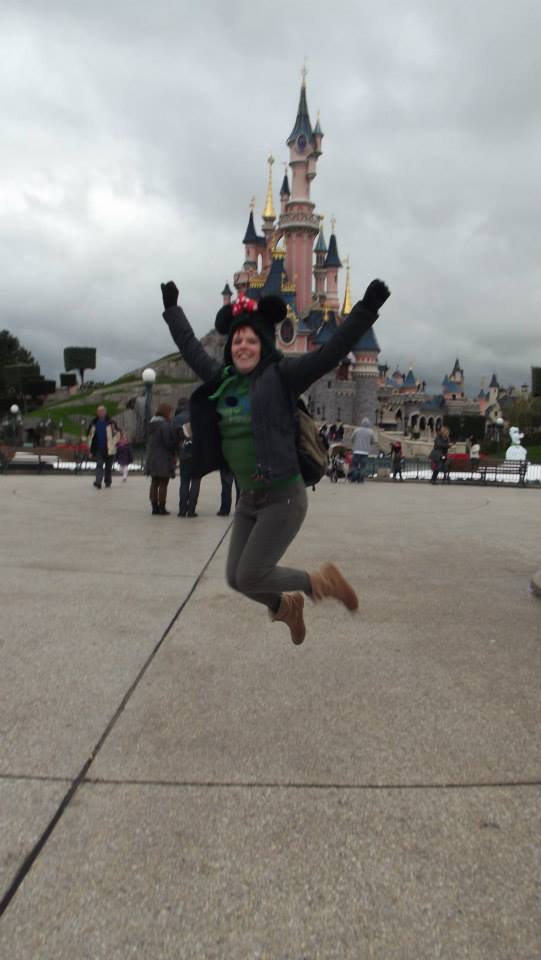 11. Before you go do you plan yours days or just see what happens when you are there?
Loosely plan but I don't like to organise things too much as you can then be really disappointed if things fall through.
12. What piece of music or song do you most associate with Disneyland Paris and why?
Magic Everywhere! That song gets in my brain, it's a great parade song!
13. If you had to make someone a fan of Disneyland Paris by showing them 5 attractions/buildings/shows – what would they be?
1) Buffalo Bills Wild West Show, 2) The walk around area inside the Castle, 3) Peter Pan's Flight, 4) Big Thunder Mountain and 5) Dreams!
14. If you could add one new attraction to Disneyland Paris what would it be and where would you put it?
I would have Ariel's under the sea ride from Disneyland California as it's so awesome and fun and I would put it in Fantasyland
15. If you could spend one night anywhere in Disneyland Paris, except the hotels, where would it be?
The Castle!!
16. Are you planning to visit Disneyland Paris when Ratatouille: the Ride opens?
I will be visiting it in November when I go and it should be a lot of fun!
17. If you could be a Cast Member for a day in Disneyland Paris, where would you work?
I would work in the Princess Pavilion because it would be so exciting getting to see little girls' wishes come true as they meet their favourite princesses!
18. Is there anything you dislike about Disneyland Paris or would change?
I don't like the smoking thing and I don't think Walt would have liked it either!
19. What's your single greatest memory of Disneyland Paris?
Meeting my favourite princess Ariel for the very first time and getting the biggest hug off her!
20. In no more than 20 words I love Disneyland Paris because…
…it's magical, its got a great night time show and it's French!
Want to be featured in 20 Questions with a Disneyland Paris Fan? Just email the answers to the questions, which can be found here, to dlp@dedicatedtodlp.com and let everyone know what you love about Disneyland Paris and why it's the happiest place on Earth.