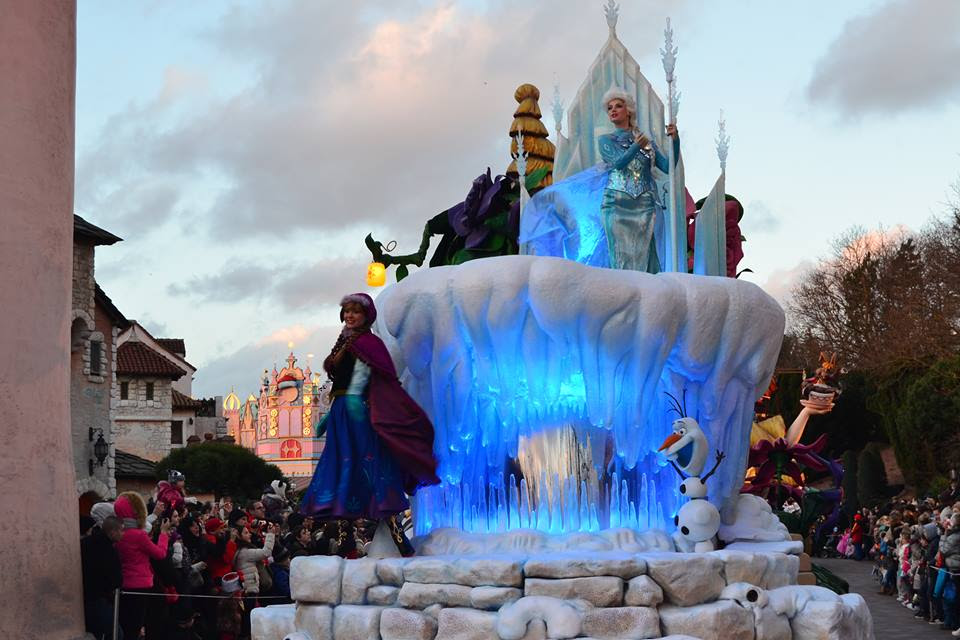 20 Questions with a Disneyland Paris Fan – Holly Miles
1. When did you first visit Disneyland Paris?
2001, when I was 5!
2. How many times have you been in total?
5 times, the last being for my 18th birthday! 🙂
3. What's your first memory of Disneyland Paris?
Meeting Winnie the Pooh, my first character meet.
4. What's your favourite attraction and why?
Peter Pan's Flight. It's the ride me and my Mum always go on during Extra Magic Hours and its always as magical as the last time. 🙂
5. Where do you stay when you visit Disneyland Paris?
Either Cheyenne or Santa Fe, but would someday love to stay at Hotel Disneyland!
6. Where's your favourite place to eat?
Pizzeria Bella Notte and Hakuna Matata. Got to love the garlic bread and Hakuna fries!
7. What you do first when you get to Disneyland Paris?
Get emotional and take pictures of the Castle and Hotel Disneyland, as I do every time! 😛
8. Pins, Vinylmations or neither?
Neither at the moment, but would love to start a collection of both!
9. Do you want to see the Captain Jack Sparrow brought to the Disneyland Paris Pirates of the Caribbean
I'm ashamed to admit that me and my Mum thought that Paris was one of the parks having Jack introduced to Pirates…meaning every time we went on it we were desperately searching for him, now I know why we couldn't find him….
10. Is there anything in Disneyland Paris you have never done that still would like to do?
Many rides I've never been on because my Mum can get dizzy spells, so we stick to rides like Peter Pan's Flight, it's a small world etc. I'm excited to try Crush's Coaster, Tower of Terror and many more when I go with my friend in December!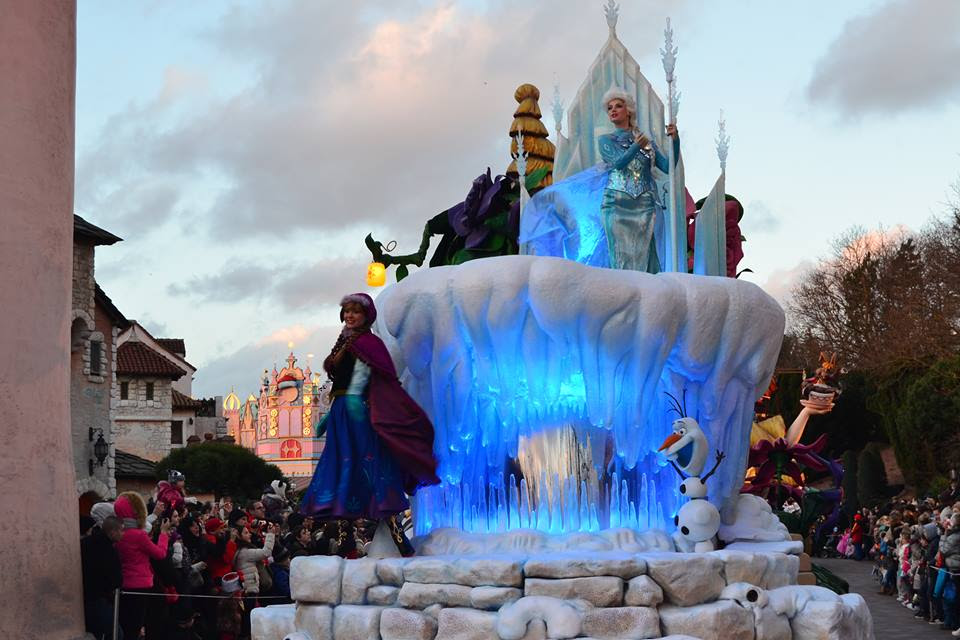 11. Before you go do you plan yours days or just see what happens when you are there?
I like to plan a little, but I often find the plans don't really work out so I just see how I go.
12. What piece of music or song do you most associate with Disneyland Paris and why?
Parade music such as Magic Everywhere, Just Like We Dreamed It, All Around the World, which remind me of the excitement of seeing characters in parades!
13. If you had to make someone a fan of Disneyland Paris by showing them 5 attractions/buildings/shows – what would they be?
Auberge de Cendrillon, Peter Pan's Flight, Pirates of the Caribbean, Disney Dreams!, Disney Magic on Parade!
14. If you could add one new attraction to Disneyland Paris what would it be and where would you put it?
Tricky one! I've only ever been to Paris and I'd love to go on Splash Mountain, the Little Mermaid ride and see the Enchanted Tiki Room. So one of those!
15. If you could spend one night anywhere in Disneyland Paris, except the hotels, where would it be?
Over Neverland in Peter Pan's Flight
16. Are you planning to visit Disneyland Paris when Ratatouille: the Ride opens?
Just booked for early December this year, my first trip without my Mum!
17. If you could be a Cast Member for a day in Disneyland Paris, where would you work?
The Auberge de Cendrillon, Princess Pavilion or as a parade/Princess performer!
18. Is there anything you dislike about Disneyland Paris or would change?
The crowds when meeting free roaming characters. People push and shove and a lot of parents have the mindset that teenagers and adults don't deserve to meet characters, making me feel bad when I go in for my turn (one time a Cast Member told us to stop queuing and start a free for all!). Also more opportunities to meet Princesses seeing as the Pavilion is very limited.
19. What's your single greatest memory of Disneyland Paris?
I have so many! It's a tie between seeing Anna and Elsa for the first time in Disney Magic on Parade! shortly after arriving, seeing Disney Dreams at Christmas or the moment Aurora, Belle, Beast and Cinderella arrived at the Auberge when I was lucky enough to eat there!
20. In no more than 20 words I love Disneyland Paris because…
I can experience magic and meet characters I have loved since I was little!
You can follow Holly on Twitter here: @miniaturemoosey
Want to be featured in 20 Questions with a Disneyland Paris Fan? Just email the answers to the questions, which can be found here, to dlp@dedicatedtodlp.com and let everyone know what you love about Disneyland Paris and why it's the happiest place on Earth.