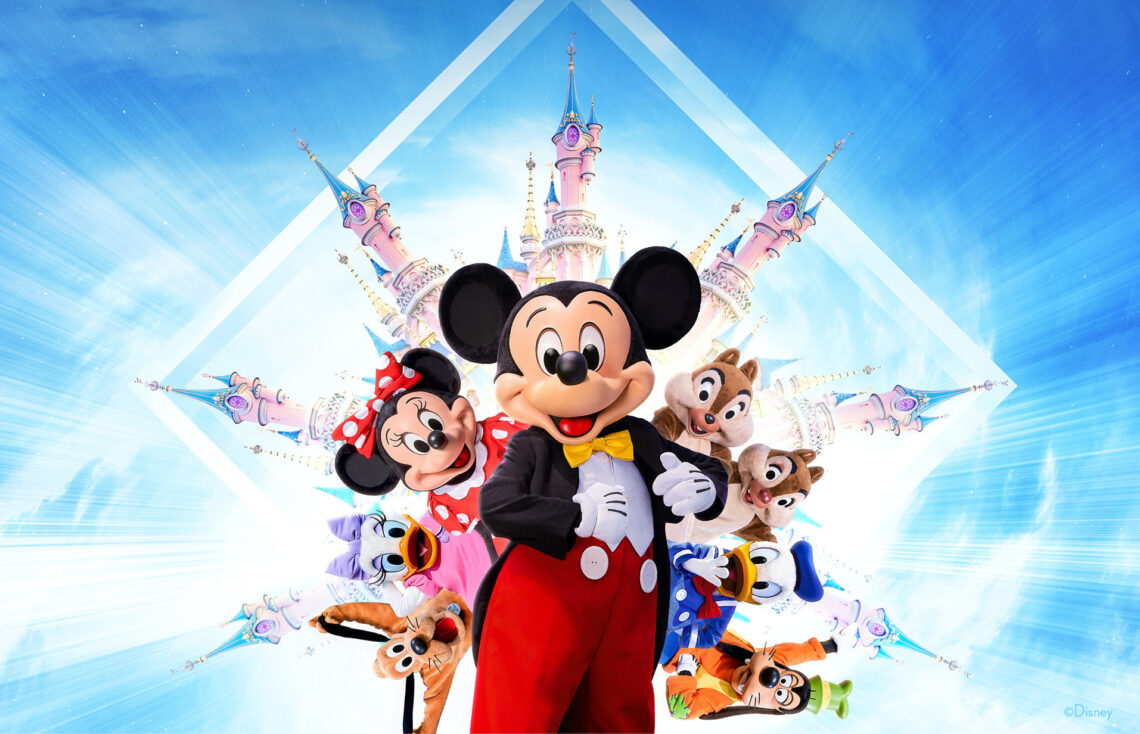 Back to the Magic: DLP Parks Reopening Day Announced *Update*
Disneyland Paris has just announced the news all the fans have been waiting to hear: the Paris parks and resorts will be opening again very soon! June 17, 2021 is the magical date that we can all once again visit our favourite place. Want more details? Read on!
Disney Parks around the world have steadily been opening to guests again over the last months. With the opening of Disneyland in Anaheim on April 30,2021, Disneyland Paris was left as the only park still closed. Fortunately, that situation will soon be ending.
Natacha Rafalski, President of Disneyland Paris, expressed her feelings: "We have all been dreaming of this moment. The moment we can reunite and enjoy unforgettable moments with our family and friends. When Disneyland Paris reopens, our Guests will be able to enjoy the outstanding experiences we are known for, from iconic attractions and new heart-warming Character moments to unique interactions with our Cast Members and even a few surprises along the way."
At the heart of DLP's 2021 reopening lies a new motto everyone can get behind: Dreams Matter More Than Ever. We've all been dreaming of returning there during the 11 months the parks have been closed, some of us who didn't manage to go during the summer of 2020 even longer. The Magic Keepers have been hard at work during the temporary closure to make that a reality. From the 400 hectares of green spaces lovingly looked after by DLP's horticulturists, especially the new trees surrounding the Cars Road Trip attraction, to all the Imagineers and Cast Members who are preparing the totally refurbished Disney's Hotel New York: The Art of Marvel for its opening day. The latter will see its doors open to the first guests on June 21, while the Car Road Trip will be rolling from the get-go on reopening day!
If you want to be one of the maiden patrons of the Marvel experience, you can book your stay from the 18th of May with an exclusive launch offer including a unique Marvel print by artist Matt Ferguson. This is valid for new bookings made before July 29, 2021 (for arrivals until 30 March 2022), and we highly expect the opening dates to be hot tickets. If those rooms have gone, then Disney's Newport Bay Club will be open from June 17, followed by Hotel Cheyenne on July 1 and Davy Crockett Ranch on July 13. Villages Natures will have already been open for a while.
What else can you expect in the Parks at reopening? Lots of surprise appearances by characters from Disney, Pixar, Marvel and Star Wars in new and unexpected places, so keep an eye out, you never know who might pop up. As you may have heard, the Cheshire Cat Express Train will be making a comeback, and DLP promises a new galactic experience with Star Wars Legends as well as Marvel Heroes and Kingdom of Arendelle Enchanted Moments.
As can be expected, the parks will open at limited capacity, and tickets will be available using an online reservation system on which you need to register, unless you already have dated tickets or packages with tickets included. Visit https://www.disneylandparis.com/en-gb/tickets/our-full-range-of-tickets/ for the most current information about ticket sales.
We'll dive deeper into the latest information as it becomes available, but for now we'll leave you with the official video released by Disneyland Paris in the run-up to its reopening. How excited are you for a return to the Magic? We know we are!
*UPDATE* : DLP have also announced that Annual Pass holders will be able to visit Disneyland Paris in two soft-opening days, the 15 and 16th of June. If you have an active AP be sure to keep an eye out on your email inbox or the Annual Pass website for an announcement when you can reserve a place for these days!