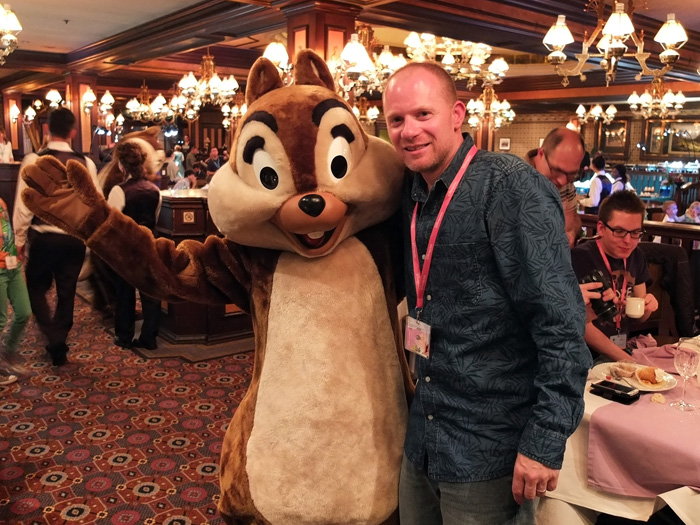 Meeting Characters at the Frozen Summer Fun Dinner in Disneyland Paris
Last Saturday we had a wonderful buffet in the Silver Spur Steakhouse in Frontierland as part of the Frozen Summer Fun preview weekend in Disneyland Paris, and as well as the great food, we were also visited by a bunch of characters you may recognise. Apologies for the quality of most of these photos – the low light and the flash not going off on my camera are my excuses. You'll know from previous articles that I've never been the biggest fan of meeting characters, but after wonderful experiences with Anna & Elsa, Woody and Jack Skellington in December, I've come to realise that is not the case.
Queues are my big problem, and always have been. Whether it be in the supermarket, at a bus stop, or in the case of waiting to meet a character, I'm quite an impatient soul. I think rather than being averse to meeting the characters themselves, it's the queues I associate them with that turns me off. At the dinner there were no such queues, with the characters coming round to each table, much like regular character dining. This I really enjoyed, and the interaction was great, as were the poses they they put on for the photographs. If I can get over my hate of queues, a converted character hunter I may become, but I think I have some way to go yet.
For some reason I didn't think selfie when Pluto greeted us, as I'm not a natural selfie photo taker, that will be evident further down! But still, he made for a great photo anyway, albeit dodgy quality. If anyone wants to donate an iPhone I can guarantee better quality next time!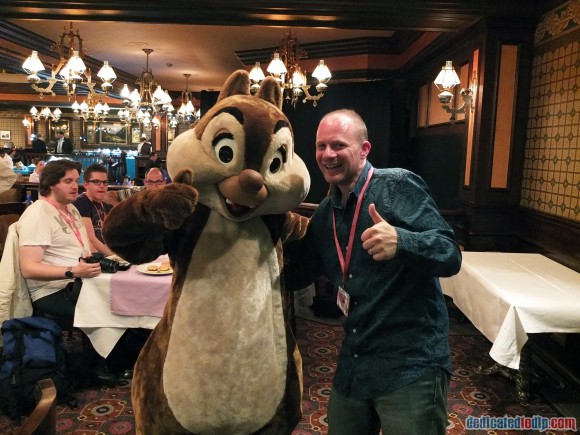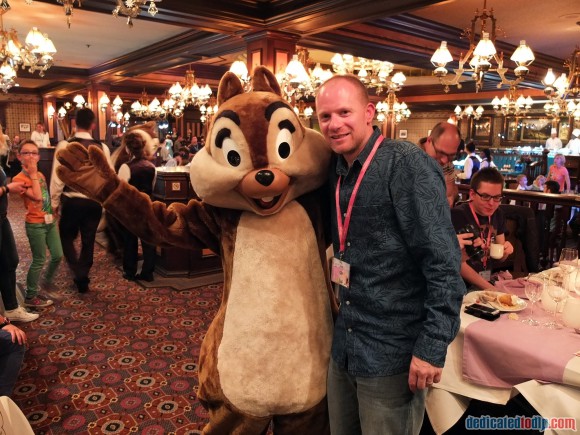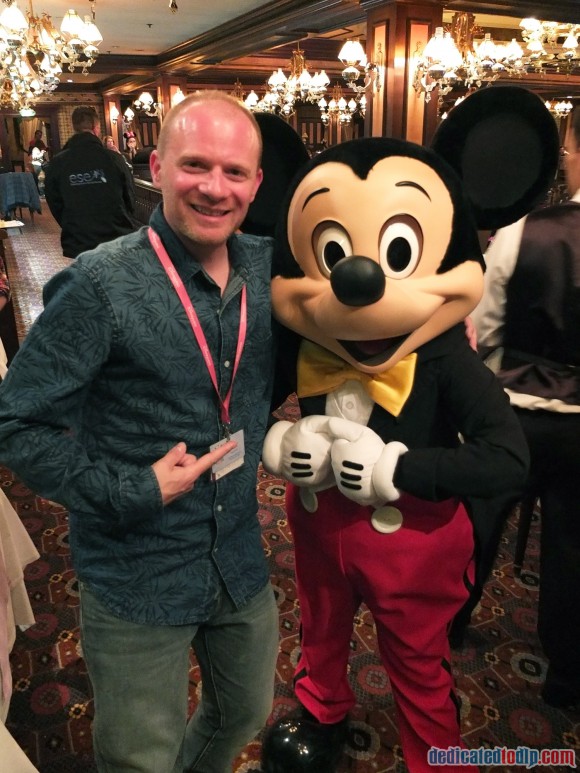 The Duffy Bear belongs to Jonathan at Salon Mickey Blog, though some have talked of the bear being the actual owner, and Jonathan just a minion. At the start of the meal I was baffled by his presence, but after seeing how much attention and adoration he received, I saw his place and had to get a photo.
Who knows what characters I'll meet on my next trip, but it won't be something I actively avoid, and maybe I'll even queue a little too.