Disneyland Paris Frozen Summer Fun Review: Frozen Marketplace
The area in Frontierland that used to house Woody's Roundup and at Christmas is home to Santa's Village, is for the summer season rethemed as the Frozen marketplace, straight out of Arendelle. Before you get to the Marketplace there is a big sign for Frozen Fun – not Frozen Summer Fun, but just Frozen Fun. This of course sparked discussion and speculation as to whether it would not be just for Summer, and unofficially rumours have started to emerge that the Frozen Sing-along show will be back for Christmas. Katy Harris did confirm at the roundtable interview on Saturday that the Marketplace was for the summer season only.
The area, when I was there, had a mixture of background music – some the usual Frontierland music, and some new Scandinavian music, to reflect the location of Arendelle. With the sun out on that Saturday afternoon, it was a wonderful place to be, but I did have the benefit of it being the press weekend and this part wasn't yet open to the general public, so was sublimely quiet. The area has Arendelle shields on the lamp posts and Frozen theming on the bins, but it doesn't completely take over and is done in a subtle but identifiable way.
Outside of the Marketplace area and to the right, is Wandering Oaken's Trading Post, selling Frozen merchandise such as dresses, plushes and dolls. Even with the limited amount of people in the area there was still a queue of people at the counter. To the left of the Marketplace entrance is a food kiosk selling all kinds of Frozen themed cupcakes, ice creams, sweets and drinks. I'm told the cupcakes are delicious and I can say first-hand that the big drinks in special Frozen beakers are very sweet and cold – perfect for a hot summers day.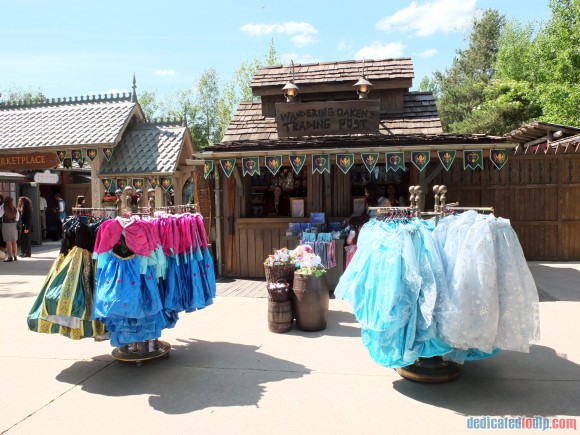 Inside the Marketplace area the main attraction, at least to girls, is the Royal Couturier (by appointment of the House of Arendelle), where young girls can be transformed into their favourite Frozen sister. For €55 they can get hair and make up done, and for €120 they can get all that plus the dress. That sounds like quite a bit, but the dresses themselves start at €70, and after coming out of that Sing-along show many are going to want to do it. I tried, but was told I couldn't, which is probably for the best really, for myself and anyone looking on.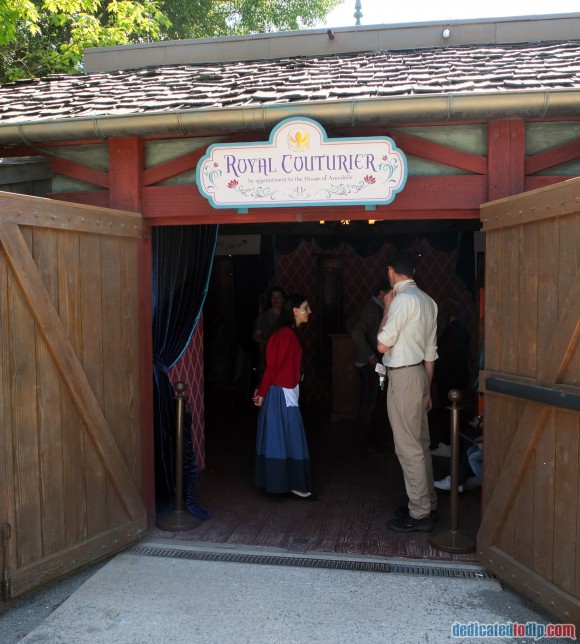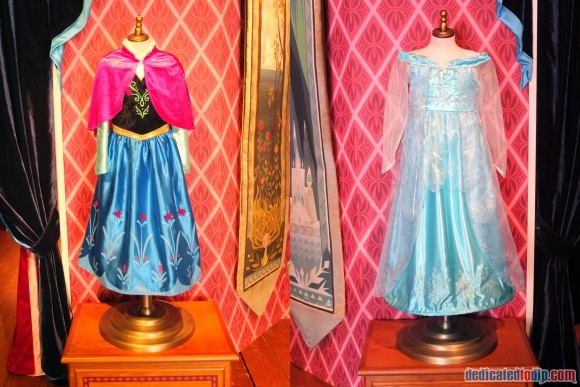 There is a Frozen Arendelle backdrop for the photos, as you can see masterfully modelled by yours truly below. Along with photos from the photo opp on Kristoff's sleigh, with models of Olaf and Sven behind.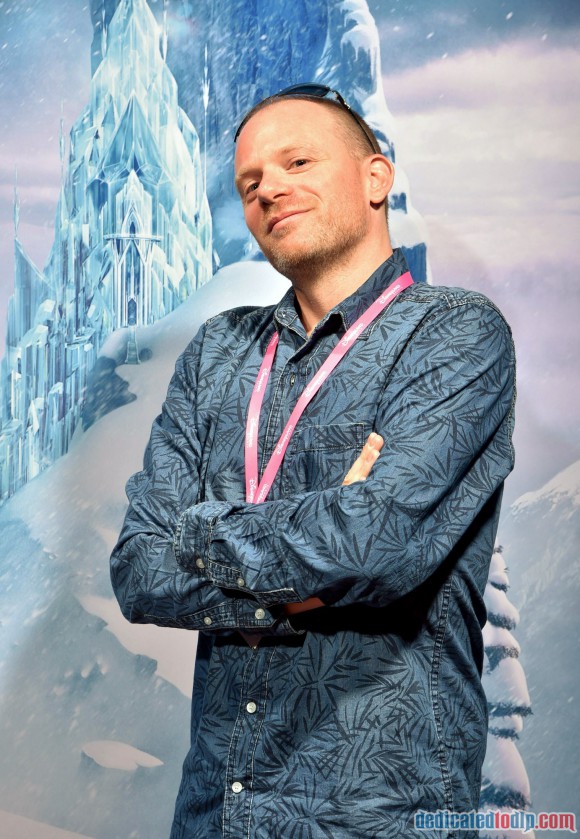 The area inside the fences is quite small, when you consider at full park capacity many will be drawn to that area, not just for these features but also for the show, so it will be interesting to see how guest flow is handled. When we were there for the press evening on the Saturday, they had two old traditional Scandinavian games out on the walkways leading to this area, manned by one Cast Member each. Not only were they a lot of fun, and perfectly blended into their location, but they would work well to break up the flow guests on regular days, all with the same destination in mind.
It's a lovely area anyway, and with the Frozen theming and attractions it's turned an unused area, aside from Christmas, into what will surely be a very popular and vibrant first port of call for many. I'd like to see a little more added, but maybe there are plans for that, and this could be just stage one of a fully fledged mini Frozen land that many have been theorising will happen.