Disneyland Paris Pins For August 2016: Christmas (!), Hook, Dog and Sparkles
This is not a mistake, I don't think, these are the actual pins being released in Disneyland Paris in August…really.
As I started last month, I'm going to post close ups of the pins, by week of release. Only problem this month is they are arranged in tall columns, so apologies for all the scrolling!
Disneyland Paris Pin Releases – 6th August 2016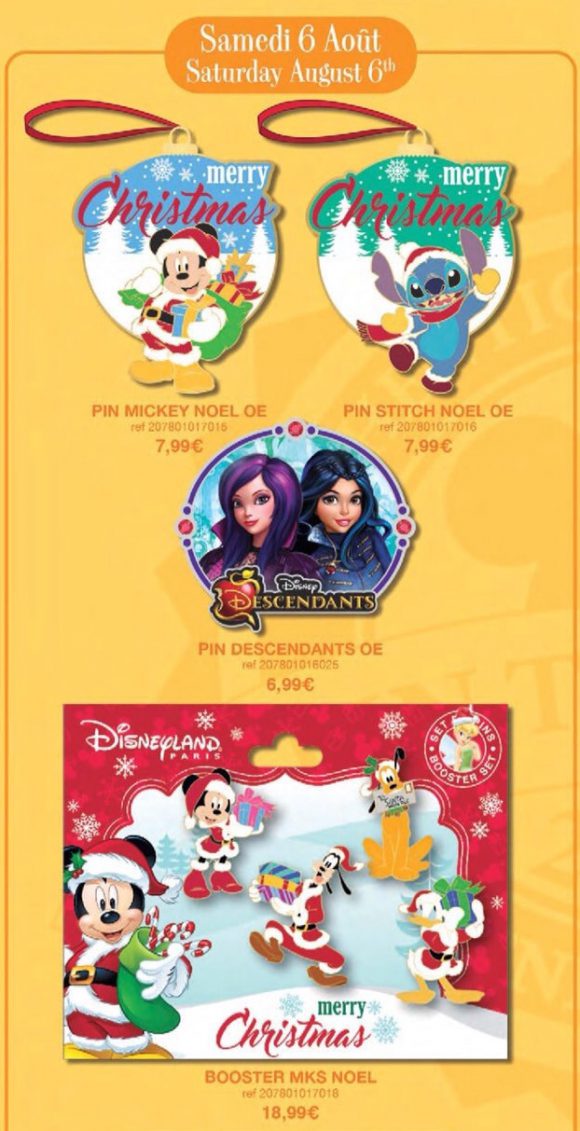 I love Christmas, and I don't even mind when my wife decorates the house at the start of November (no joke), but August is WAY too early to be releasing Christmas pins in Disneyland Paris. We didn't have Halloween pins last month so it's not continuing any kind of seasonal early release schedule. I know Christmas in July is a thing due to stores buying in their Christmas goods from suppliers, but this is daft.
Early release aside, I do like that the Mickey and Stitch pins have what looks like ribbons on the top, allowing them to be used as Christmas Tree decorations as well as just pins. The booster set contains pretty standard Christmas pin designs, and we also have a Descendants pin thrown in for good measure. That may have some icicle looking design in the background, so is that a Christmas pin too? The sequel doesn't come until next summer so I'm not sure what the relevance of that release is.
Disneyland Paris Pin Releases – 13th August 2016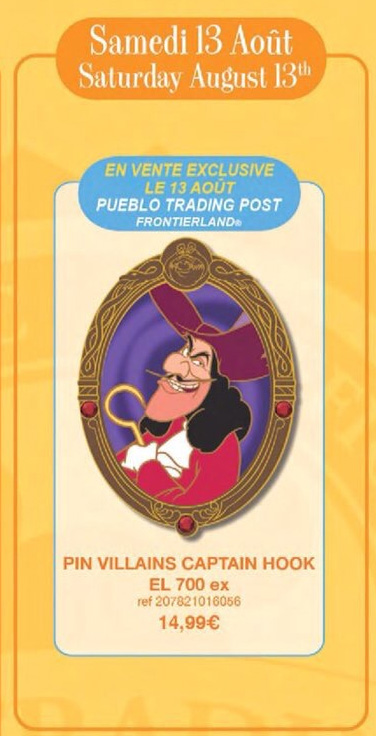 Just the one pin released on Saturday 13th, and the best one of the whole month, featuring Hook and some nice Tick-Tock detail at the top. This goes on sale in Pueblo Trading Post the day after I leave. I wonder what the chances are of the shop even being open on the Friday, let alone stocking this pin a day early?
Disneyland Paris Pin Releases – 20th August 2016
Not being a dog lover this series of My Dog pins does very little for me, and this Lady and the Tramp has far more shades of pink than any pin could ever possibly need.
Disneyland Paris Pin Releases – 27th August 2016
I'm certain these Bijou pins that we saw debut last month are not targeted at me, so I'm sure there will be no disappointment from the Disneyland Paris pin department that I have no interest in these Frozen and Cinderella pins. I also don't like the very pink Minnie pin also released on August 27th. I'm not sure about her pose either, it's almost suggestive.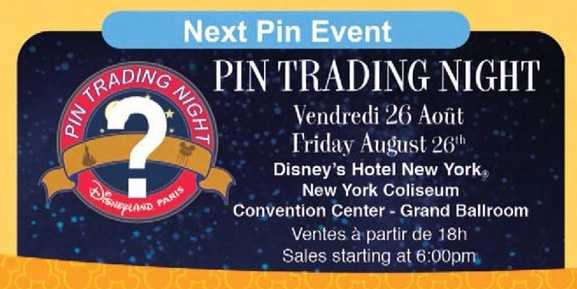 With a pin trading night set for Friday 26th August in Disney's New York Hotel, that's all the Disneyland Paris pin chat for August 2016. Not much for me outside of the Hook pin, and the Christmas pin releases still baffle me.