Disney Store Online to sell Disneyland Paris 20th Anniversary Merchandise
For quite some time I've been wanting to see Disneyland Paris merchandise sold online, just like the American online Disney Store sells merchandise from the American parks. Well, that is happening – check out this page on DisneyStore.co.uk. For those that can't click through, here is what is being said:
From April 1, 2012, Disneyland Paris invites its guests to celebrate its 20th anniversary, in sparkling and magical style. Lots of surprises and new features have been imagined, to provide an explosion of magic, lights and colour.

For all of us who love shopping in Disney style, there will be great new Park exclusive products: T-shirts, mugs, toys, collectibles, clothing, hats and souvenirs…

Stay tuned and sign up for our emails to be the first to know about the brand new 20th anniversary Disneyland Paris product range…
I am so pleased, especially as I won't be visiting Disneyland Paris this year, unless that lottery win finally comes my way. There will still be plenty of merchandise available only in Disneyland Paris, but for people who can't visit or who don't have enough money to buy everything they want at the time, this is perfect. Let's be honest, it will also make Disneyland Paris a whole heap of money, which hopefully can be channelled back into more refurbishments and new developments.
A few days ago our friends over at Disney Central Plaza posted photos of some of the Disneyland Paris 20th Anniversary merchandise that will be in sale, and it all looks pretty good. Well, I say all, these Vinylmations look very strange, or is just me?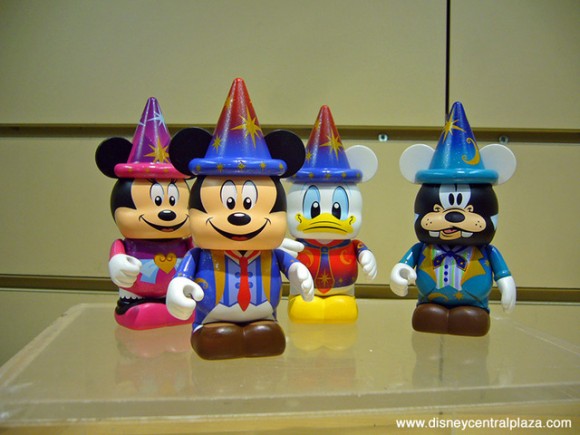 One thing I will be hoping they stock is this awesome looking 20th Anniversary t-shirt: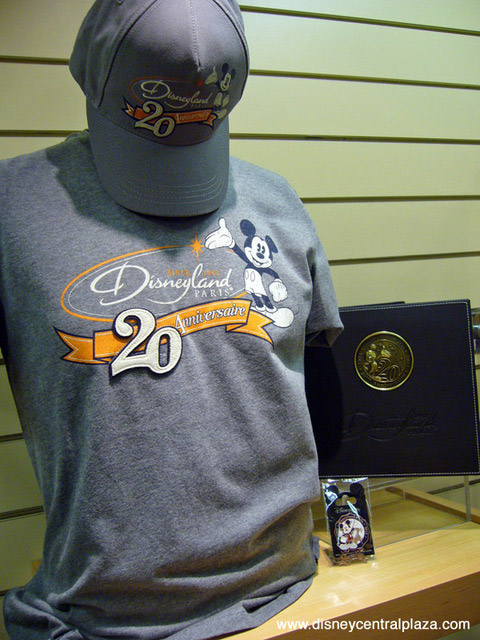 Isn't that great? I have to say, by the look of the pictures posted over at Disney Central Plaza, the merchandise team have really upped their game for the 20th Anniversary. The retro designs don't feature the awful gaudy colours I was fearing and everything, well almost everything, seems really stylish and tastefully done. Could we be going back to the golden era of Disneyland Paris merchandise? Let's hope so, and for my sake let the good stuff make it to DisneyStore.co.uk