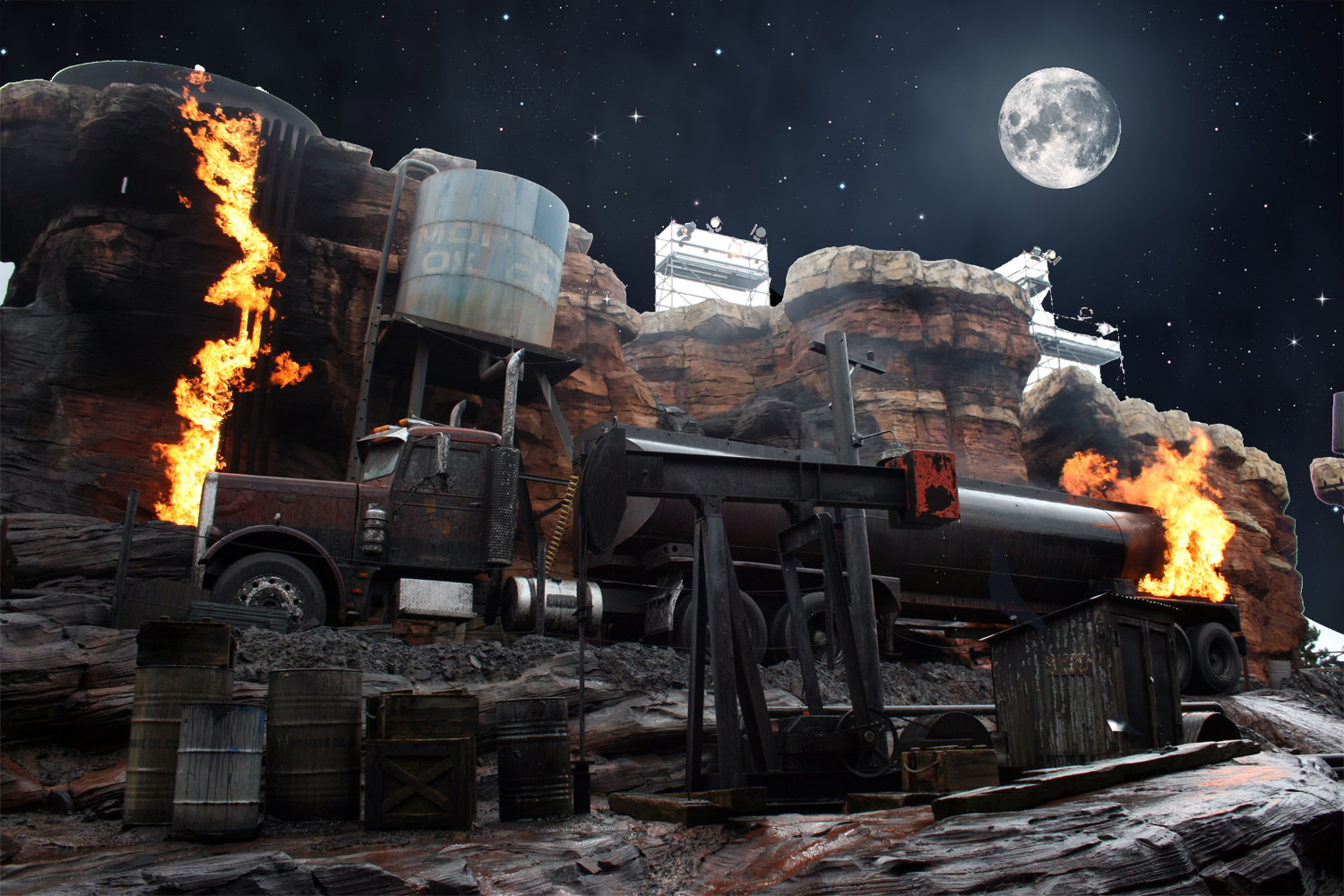 My 16th Visit To Disneyland Paris – What Do I Want To Do?
It might not sound like a lot, but considering my first trip to Disneyland Paris wasn't until July 2002, it's a decent total.  I know some people who go multiple times a year, some even as often as once a month and more. Compared to them my 15 trips seems like child's play, but to anyone outside of the Disneyland Paris community, it's a number that raises eyebrows and questions of why. This is trip will be just my wife and I, to celebrate our wedding anniversary and our first trip as just a couple since we were there in 2007 before our son arrived. So, for that reason alone it will be a very different trip to any I, have done in the last 7 years.
For people who don't get excited by characters, so won't be queuing to meet new faces or be wowed by new costumes, is there really anything new or different we can do on this trip? I'm going to answer that question with 10 things I want to do on this trip, and all are things I have never done before. Some are pretty big, and some are personal to me and what makes me tick, but all should be achievable – fingers crossed. They are not in order, but numbered so I don't lose count!
Ratatouille and Place de Rémy – This new attraction and area opened in July, and though I had the opportunity for a sneak preview in June, I was unfortunately away. I have managed to stay spoiler free, not looking at photos and videos, nor reading reviews of what the ride entails. My wife stayed spoiler free with ease, not being the obsessive and website/podcast owner I am. All I do know is that it is next generation technology for Disneyland Paris and has wowed people since it opened nearly 5 months ago. Almost as exciting is the prospect of being in the gorgeous Place de Rémy, soaking up the atmosphere and hopefully taking some great photos. The shop, Chez Marianne Souvenirs de Paris only opened a couple of days ago, so there will be an opportunity to have a good nose in there, and if there aren't too many people, maybe record a video tour too.
Disney's Enchanted Christmas 2014 – Though I have been fortunate enough to experience the last 3 Christmas seasons in Disneyland Paris, my wife has not seen Christmas there since 2005, and as the biggest fan of Christmas you will ever meet, that's excitement enough on its own. For her almost everything will be brand new. For me, I get to see an extended Christmas Cavalcade Parade, the new Disney Dreams! of Christmas, and the Christmas Wishes tree lighting show that charmed me so much last year. We arrive at 3pm, so after checking in, we should be able to do all three of those on our first night. Maybe even more than all that, is just walking down Main Street, U.S.A., with the music playing, snow falling, decorations glistening, and an atmosphere so magical it makes every fibre of your being glow with joy.
Slow Motion Video – I have a camera that can record at 200 frames per second, which is actually high speed video recording, but the result is slow motion videos. I've had this camera in Disneyland Paris before, without even realising it can do this. I'm thinking footage of the Space Mountain ride vehicle as it goes outside and gets shot out of the cannon would be the best use of this feature, though filming Big Thunder Mountain, from afar, could give some fun results too. I'll just have to remember to do this when I'm there – like Santa, maybe I should write a list?
Hidden Treasures – I only recently found out that Michael Jackson has one of the inscribed paving stones in front of the Disneyland Hotel, so it is my quest to locate and photograph it. Along with his I need also to locate ours, that we bought in 2003 on our honeymoon and have not seen for a couple of years. They did say back in 2003 that they would last 10 years, but there are some that have been there much longer than that, so there is hope. Before we leave, in just a few days, I hope to have researched some more Easter Eggs to find, so if you can help and you know of any hidden treasures, please leave a comment and I'll add them to the list.
Eat In A New Restaurant – Now by new, I don't mean new to the resort, but new to us. So that doesn't mean we'll be trying out Bistrot Chez Rémy, but more likely Agrabah Cafe in Adventureland. I can be a bit fusssy with my food, and my stomach even more so, so it's likely we'll choose buffet style restaurants to use our Half Board Plus vouchers, which is actually another first for us too. That could all go to pot if the allure of Chicken and Chorizo skewers in Silver Spur Steakhouse becomes too strong.
Long Exposure Photography – Discoveryland is my main target for this, though if it goes well I could see myself trying it in Frontierland and Main Street, U.S.A. too. I want to take one of those gorgeous night time photos that peoples' immediate reaction is wow. I even have a new Gorilla Pod with magnetic feet, so if you see someone attach their camera to a lamppost next week – that's me. This is something I've always wanted to do and meant to on several of my last trips. Hopefully with more freedom on this trip, it can finally come to fruition.
Meet One Character – This will not be something entirely new, but it will be new during this recent era of increased character appreciation and activity. I am not one for characters and never have been. As I mentioned before, I didn't grow up watching Disney films, so there is no pang of nostalgia at seeing characters from my childhood in the Parks. I'm also not a fan of queues, and to be in one for sometimes hours, just to meet someone in fancy dress (that's how I see them), is not something I am ever going to do. However, in an effort to at least try, I have set myself a target of meeting one, and the one with the shortest queue if possible. Let me make this quite clear – if the queue is any more than 10-15 minutes it's not happening, so that means no Anna and Elsa for me. I think my best chance is Jack Skellington in Frontierland, or a chance meeting walking through the parks. Maybe it will ignite a passion for meeting characters, or maybe not, but at least I'll have given it a go.
Zoom In! – I have a new camera with 30x optical zoom which I am hoping to put to good use getting some of shoots of things like the spires on Sleeping Beauty Castle, and other details not captured on my other camera with it's paltry 4x optical zoom (it has a much bigger sensor, so outperforms in most other areas). Photos of all the windows down Main Street, U.S.A. will benefit from the extra zoom, as will photos taken from up high in La Cabane des Robinson. Maybe I will finally see the Eiffel Tower as is said you can.
Studio Tram Tour At Night – This ride gets a lot of flack, and sometimes justifiably so, but even after a less than stellar experience last year, I still have a lot of love for this insider look at film sets and props. I recently saw a photo taken of Catastrophe Canyon, at night, and it looked amazing. That's not the photo below – that's the result of 60 seconds in PhotoShop! I also realised that I have never ridden the Tram Tour in the dark, and it's something I very much want to do, for both the experience and the photos. If we get all the Christmas entertainment done on night one it will leave night 2 free for a Tram Tour dark ride, and possibly get back to Parc Disneyland for Christmas festivities too. This is as much planning as I have ever done – wish me luck!
Husband and Wife Time – Now time for the soppy one! As much as we love our child dearly, we are a family unit that does practically everything together. We very rarely use babysitters and if we go away, he comes with us. This will be our first trip anywhere without him. As much as we will miss him, and probably spend a good part of the three days talking about him, it will be nice to have some adult time and be able to stroll through the resort without the need to rush over to Buzz Lightyear Laser Blast…when we are at the furthest point of Adventureland. Before becoming parents we were regular visitors to Disneyland Paris as a couple, and it will be nice to do that again.
It just goes to show, that even after going so many times previously, you can still find new things in Disneyland Paris to enjoy and look forward to. I'll report on our trip when we have returned, and let you know how many of these I managed to tick off, or whether repeated rides on Pirates of the Caribbean ruined all my plans.