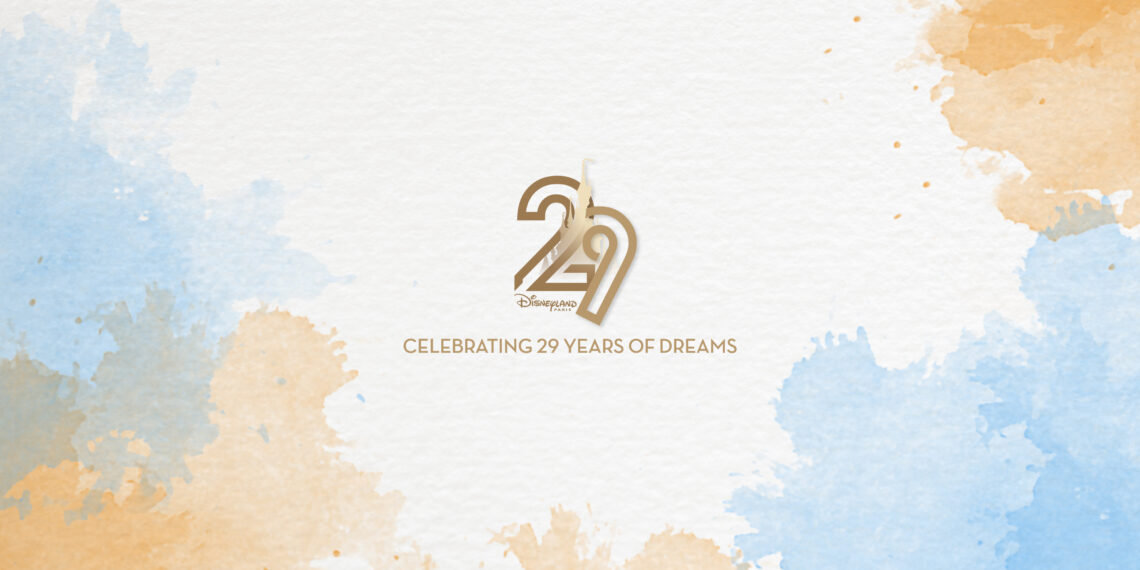 10 Things We Learned From Celebrating 29 Years of Dreams
For its 29th anniversary celebration, Disneyland Paris treated fans to a beautifully produced walk & talk video through the park and its history. With insights and stories from Imagineers, Cast Members and even a former Park President, here are ten interesting highlights we learned from the special hour-long presentation.
There used to be a real Venetian Gondola outside Bella Notte Pizzeria
According to Imagineer Yves Benyeta who has been part of the original DLP team since 1990, the Walt Disney Imagineering head in charge of creating Fantasyland, Tom K. Morris, made a trip to Venice to gather inspiration for the Italian designs of the land. While there, he made a canal ride on a traditional black Gondola with a red canopy. At the end of the ride he asked the Gondolieri "How Much?", but not for the ride, but for the whole Gondola! That made its way to DLP, but we have no idea where it went since.
Space Mountain was going to be attached to Videopolis via glass tubes
Some of you may already know that the original designs for Space Mountain were a much grander Discovery Mountain concept by imagineer Time Delaney, a covered complex encompassing the ride with Les Mystères du Nautilus and attached to the Videopolis Theatre. Budget restrictions however scaled that idea back to an interconnection that would have been two tunnels, partially made of glass, connecting the theatre to the mountain, as well as an additional on to Star Tours. You can still see the elevated round portals where they would have gone next to the Hyperion, but alas, even that didn't quite make the cut. However, next time you're in discoveryland, you keep an eye out for some decorative elements in the fencing that still have the initials DM…
City Hall has an equivalent office to Walt's original Disneyland Apartment
Imagine going to every morning in an office above Main Street. Walt Disney famously used to have his own space on the first floor of the Main Street Fire Station at Disneyland in Anaheim. For Catherine Chevreux, that's an office on the first floor of City Hall. She's come a long way in the 30 years since joining DLP, from training as a counter service Cast Member to being Manager of Customer Insights at Disneyland Paris today, she sees and hears every parade that passes by her window, and , we imagine, the trains passing through Main Street station too.
Hotel New York Cast Members will be well versed in the art of Marvel
There may not yet be a fixed opening date for the refurbished Hotel New York – The Art of Marvel, but Disneyland Paris is going to great lengths to make the experience as immersive as possible for future guests. As Hotel Manager Pilar Hamil states, the finishing touches are being placed in terms of design details, and cast members are receiving in-depth training from team Marvel in the superhero universe. She says there's even an "escape game that will allow them to learn every nook and cranny of this hotel." Sleek new CM costumes and nametags have also been created, exclusively for the hotel, with a promise that we'll be able to see all of it "very, very soon".
Avengers Campus is progressing nicely
By now you may have heard about the major new addition to Walt Disney Studios being created, and the good news is that work is continuing during the lockdown, be it with a slight delay. Imagineer Beth Clapperton is the architect of this exciting 360-degree mini-city at DLP gives a sneak-peek right from the heart of the construction site, including the Spiderman attraction and the "relooking" of what was once Aerosmith Rock 'n Roller coaster to the new "hyperkinetic" Iron Man ride. "Everything will be meticulous," says Clapperton, including the soundscape, the landscaping, the restaurants, and the souvenirs. Some urban green will indeed be very welcome in that corner of the park.
Cars Road Trip will be operational when parks reopen
Based on the legendary Route 66 in the States, this attraction takes over from what was the Hollywood Studios Tram Tour, and makes it a very family-friendly attraction involving the Cars characters, and a "new message" relayed from scenes such as catastrophe canyon. The covers have been taken off of the shiny new sign and the wheels are revving to go when Disneyland Paris opens again.
Shows will be back en force
The one element many of us missed during the past season at DLP was live entertainment. Parades were slimmed down to impromptu appearances and many of the beloved shows never even made it to stage. Since January however the new Vice President of Entertainment, David Duffy, has been working behind the scenes to bring back the magic of park productions with a vision to "bring back as much of that entertainment as quickly and safely as possible". From there he says his team is looking forward to the future. " In the next five years we have so many amazing stories from Disney, Pixar, Marvel, Star Wars that we're going to have a chance to tell in the parks." A fan favourite returning to the parade routes is the Cheshire Cat Train, along with a cohort of Alice in Wonderland friends, and in all 50 characters will make appearances throughout the parks. Duffy, an avid Hamilton fan, also reveals that Star Wars will be back on stage at the Videopolis theatre, but we cannot confirm if Vader and Skywalker will decide the fate of the Republic with a rap-battle.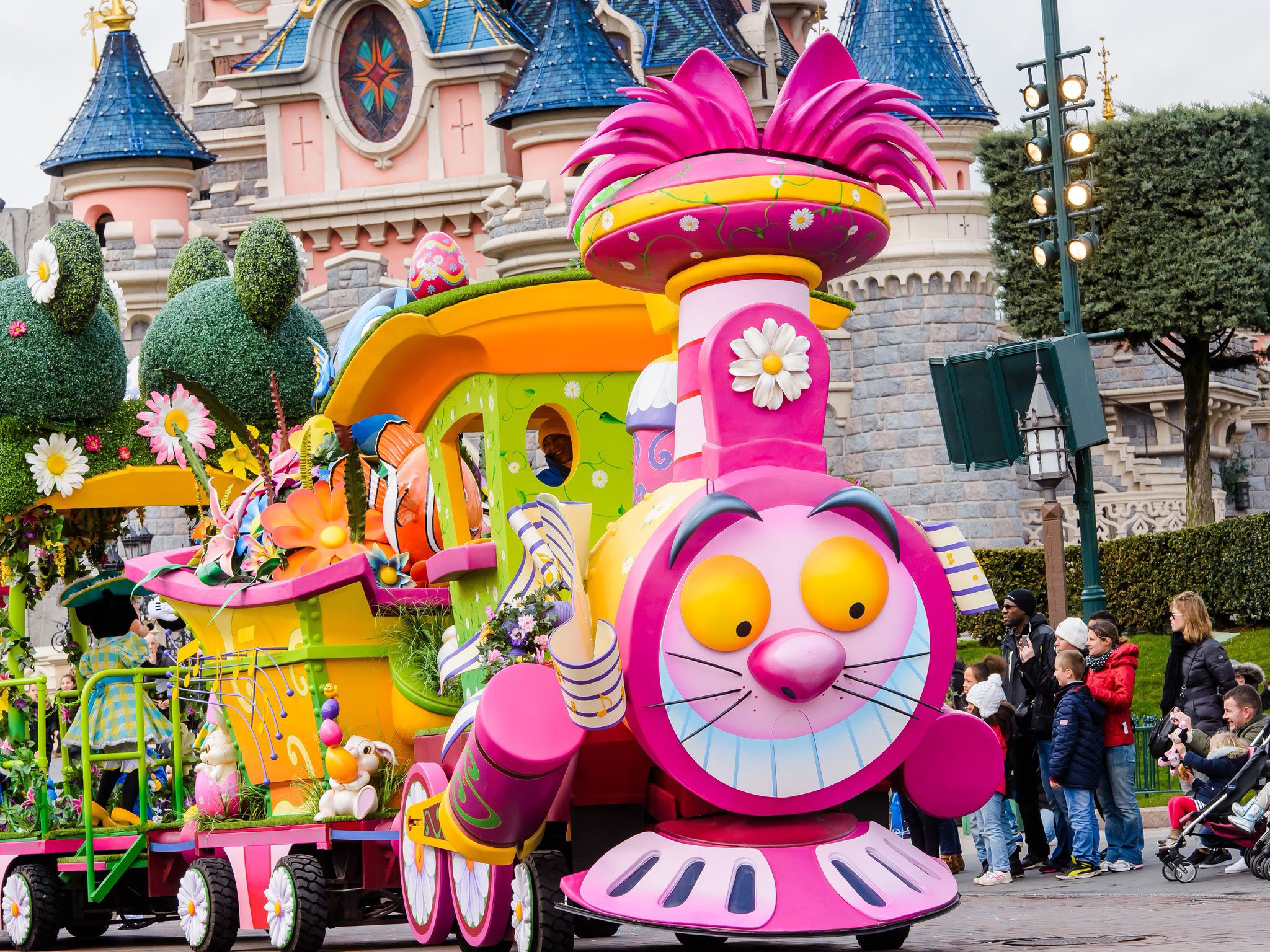 We have two Presidents to thank for wine
In an open conversation between current DLP President Natacha Rafalski and former President Philippe Bourguignon, a little anecdote reveals that in the formative years of Euro Disney, Bourguignon and France's President Jacques Chirac agreed to tactically suggest to Michael Eisner, the CEO of The Walt Disney Company at that time, that it might be a good idea to allow the sale of wine inside the French park, as it was in step with local culture. Their persuasion worked, as in 1993 Disneyland Paris became the first Disney Park to break with the 'no-alcohol' tradition. Santé!
The future is bright like the 1920s
Many of us are wondering how the parks, Disney, and indeed the world will recover from the pandemic. In that same sit-down discussion, Philippe Bourguignon, a highly regarded executive in the travel industry with 40 years of experience, leaves us with a promising note. As part of a think tank which he co-founded in 2004, the consensus among this Summit of Minds and leading economists is unanimous, that once the crisis has stabilised, "the next ten years will be like the roaring 20s," Bourguignon assures, alluding to the decade of recovery growth a century ago. "There's going to be an explosion, in the cultural domain, in the entertainment domain, in leisure, work, and then in the economic field. It will be a period of extraordinary renewal ahead of us." As long as we don't have a return to prohibition, but we would love to see Mickey & Minnie do the foxtrot again.
Attraction ride times haven't improved, even with the parks closed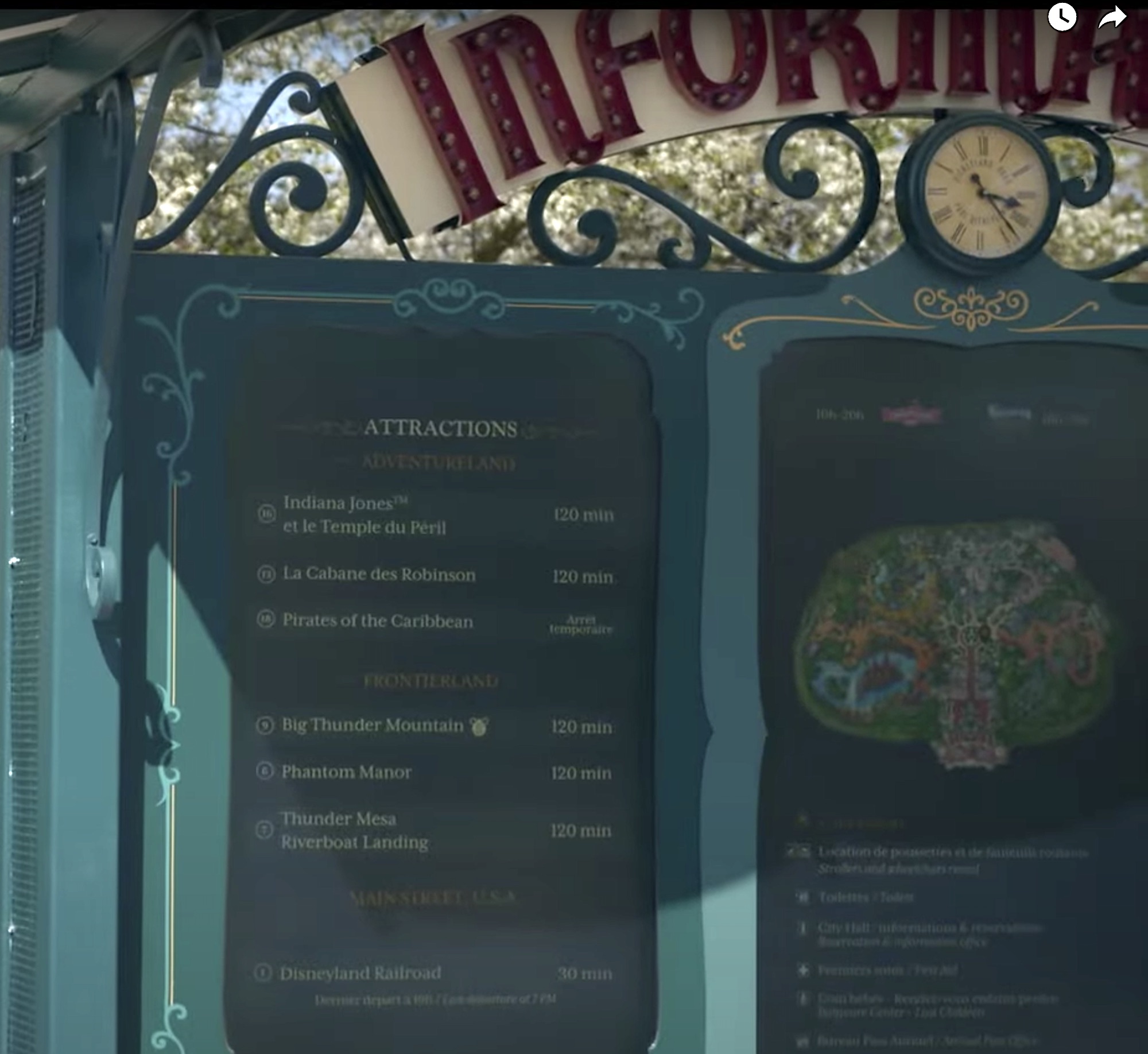 It was of course wonderful to have this quite detailed insight into what's going on behind the closed gates. A big shout out to Jonathan Rabeute, Robin Loué and the DLP media team for putting together this excellently produced video special. It's refreshing to see Disneyland Paris sharing more and more behind the magic moments, it feels like they have become more open, and it's the right strategy to inform and involve fans and friends of the parks. We too can't wait to experience all the renovations, innovations and our own little theme park traditions once again!