Disney nuiMOs: Your New DLP Besties
After more than two years of success in the Asian Disney parks, the adorable little plushies are poised to take over the USA and France! Read more and find out about these fun, soft, posable, fashionable new collectables that will soon be available at Disneyland Paris!
On April 12, 2021 during the Celebrating 29 Years of Dreams program, DLP Merchandise Communications Coordinator Etienne Moisy revealed a taste of some of the new offerings we will find in the park shops when Disneyland Paris opens its gates again. The very first item he unveiled was the adorable Disney nuiMOs! These are small, posable plush Disney characters that can be dressed in a variety of outfits and accessories. They already have a bit of history in the Asian parks, where they have been popular since their arrival on November 1, 2018.
Developed in Japan, "Nuigurimi" means soft toy/plushie, while "moderu" means model. Take a bit from each and you end up with nuiMOs!
In the beginning, there were only four characters available: Mickey, Minnie, Donald and Daisy, and most of their outfits were winter-themed. But 2019 saw the introductions of 4 Winnie the Pooh characters and a host of new accessories. And this is where D2DLP comes into the picture, as some of the team were at Tokyo Disney Resort in May 2019. We saw nuiMOs both in the Japanese Disney Stores and in the park shops and were fascinated! Chip and Dale had just been introduced into the line on April 1st, 2019 and were definitely our favourites! We loved seeing how many Japanese park-goers would set up "camp" while waiting for parades to start, arranging small armies of cute, tiny, well-dressed Disney nuiMos on blankets along the routes.
Right now, Disney nuiMos are arriving all around the world. If you check shopDisney for your country, you will probably find some of these these squishy friends and many of their super-cute outfits. Want to dress yours as Belle, Snow White or Tinker Bell? No problem! Or maybe you prefer a trendy holographic dress and fuzzy pink backpack or a classy tweed suit? It is up to you to express your own style.
We'd really love to see DLP bring over the collection of glasses, earrings and necklaces for nuiMOs that are currently available in Japan and we also hope to see Chip and Dale here one day soon. But the item we'd most like to see is the Disneyland Paris Spirit Jersey that is currently available on the U.S.A. shopDisney site, but nowhere to be found on the UK or French sites. In fact, shopDisney.fr currently only has 16 nuiMO items for sale, making the UK collection the clear winner for the moment. But when the parks open again, all bets will be off. We would not be surprised to see park-exclusives and special offers when that happens, so be ready!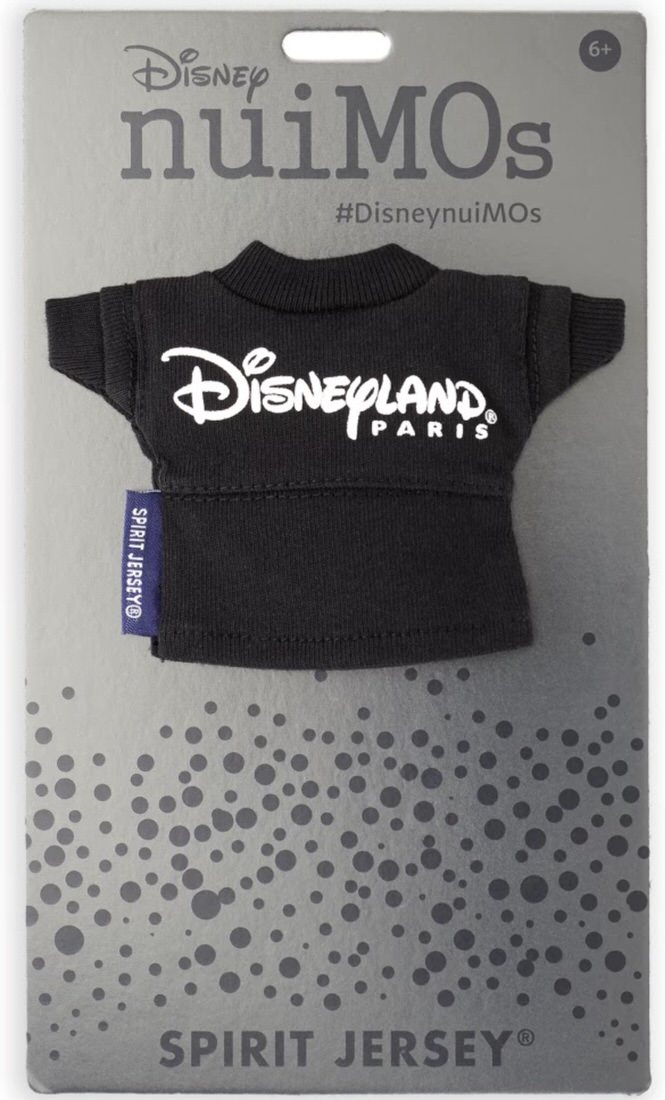 Looking for an affordable Disney collectable that you can customise? Want to Disney-up your social media feed with fun photos? Do you just like cute things? Disney nuiMOs are the perfect answer and we are so excited that they will soon be arriving at Disneyland Paris!