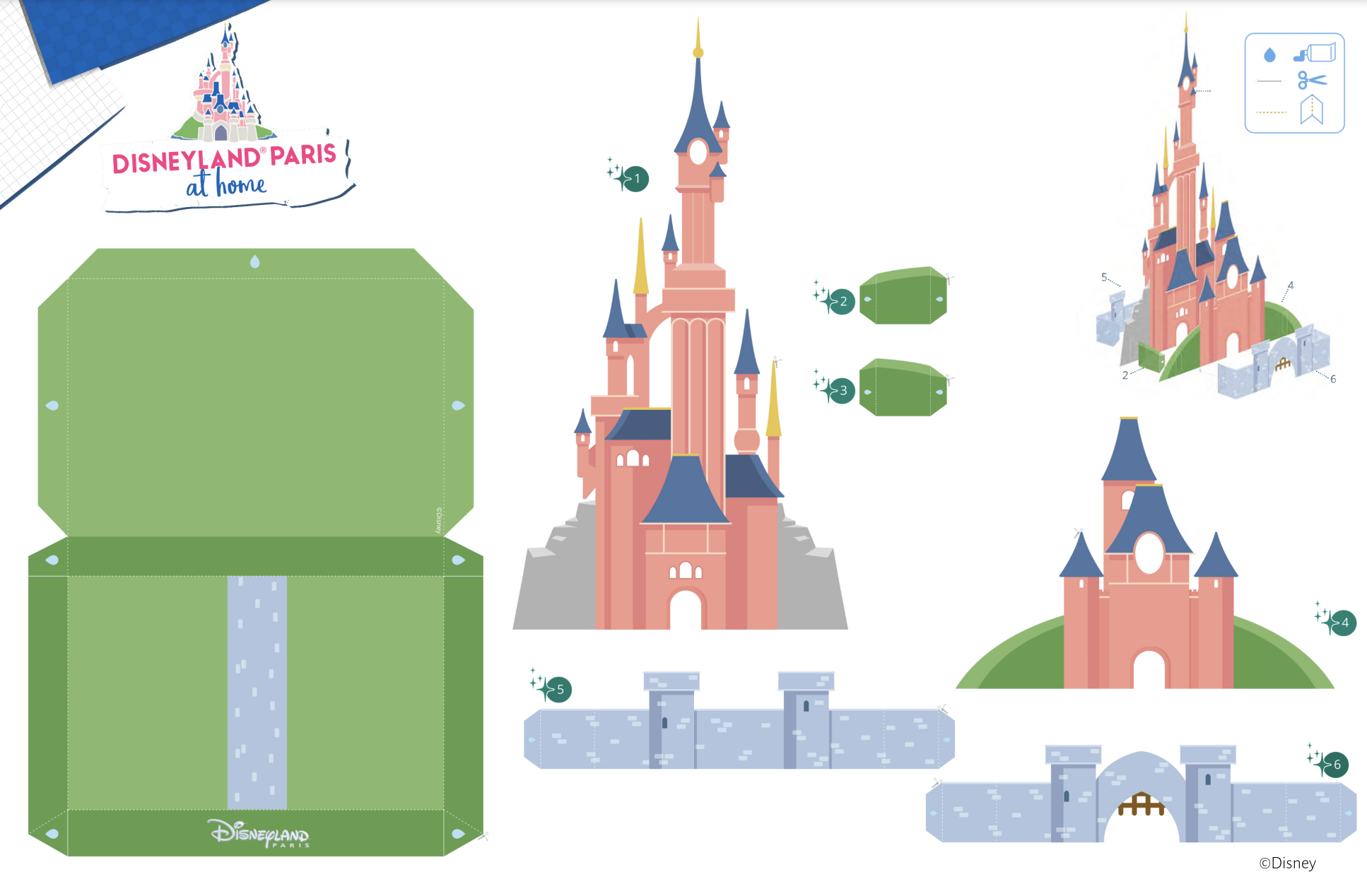 5 Ways To Celebrate DLP At Home
The closure of Disneyland Paris may recently have been extended, but don't despair: there are fun things you can do at home to keep the magic going during those rainy lockdown days!
From making a paper model of Sleeping Beauty's Castle to Taking your kids for a pretty safe washing-basket rollercoaster ride on Big Thunder Mountain, here are 5 ways to celebrate DLP at home.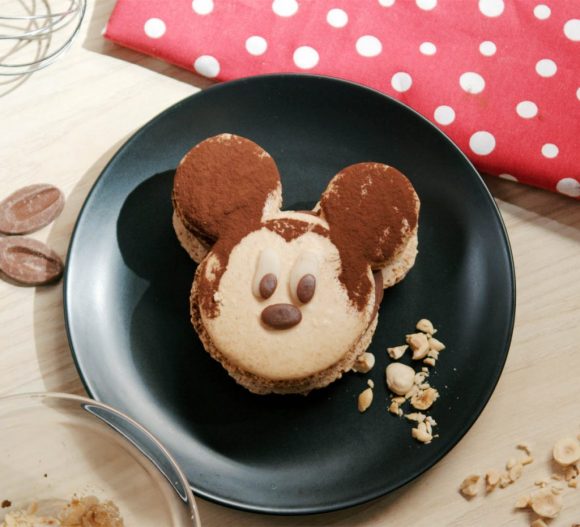 1 – Make a Mickey-shaped macaron
This one comes directly from At Home by Disneyland Paris, a wonderful initiative by the official DLP crew that offers recipes, activities and downloads for those yearning for a bit of their favourite Disney park magic. You're even guided by master chef Pierre Hermé in the art of making Macarons, and it's not as difficult as you think. Get yourself some egg whites, sugar, chocolate and chopped hazelnuts to follow along with his recipe, an as the say en Anglais: on you marks, get set, BAKE!
2 – Recreate Big Thunder Mountain
A big hit with Disney fans during lockdown was to turn their staircases into makeshift rollercoasters and dark rides. Although we don't recommend risking your lovely carpets and necks, a safer alternative that can be just as fun for the kids is a semi-virtual ride on Big Thunder Mountain. All you'll need is a small to medium child, a sturdy plastic washing basket or large IKEA storage box, and a large TV screen set to a POV (Point Of View) Youtube video of your favourite ride. There's plenty out there, official and unofficial, just find one that keeps the camera looking forward for best immersive results. But the kids-in-a-basket on a surface at the same level as screen, turn the volume up, and simulate the motions of the track by lifting the basket up, down and sideways. Don't forget to sprinkle a bit of water from a flower-spray when the cart splashes through the river!
3 – Make a paper Sleeping Beauty's Castle
Another super activity from At Home by Disneyland Paris is this paper cut-out model to build your own Sleeping Beauty's Castle. Just go to their Arts & Crafts page, download the template sheet, print, cut, fold and stick it together. The best part is it's free, so you don't have to envy your neighbour's €399 Lego Disney Castle, although that too is a good way to pass your time, if you can still find it…
4 – Listen to a DLP Walkthrough Podcasts
We at D2DLP have you covered on this one, knowing how much we long to stroll around the grounds of Main Street, Adventureland Discoveryland, Frontierland and Fantasyland, why not download our virtual walkthroughs from our podcast page, and listen to the ambient sounds and music as Vanessa, Emily and Beth join you for a few hours around the park. Can be heard while walking through your local woods, driving the kids to school, or horizontally on your sofa.
5 – Watch Episode 3 of The Imagineering Story
If you haven't done this already, you're in for a real treat. The Imagineering Story came out just at the right time in 2020 when everything was shutting down, Disney+ was rolling out and we needed some escapism into the world of creating Disney Theme Parks. In fact the whole series of 6 episodes is a must-watch. Director Leslie Iwerks, daughter of imagineering legend Don Iwerks and granddaugher of animator and Mickey Mouse co-creator Ub Iwerks, travels to all corners of the world to meet the makers of Disney Parks dreams, and Episode 3 is all about Disneyland Paris. You will really get a new-found appreciation for the attention to detail and love that went into making the parks, and who knows, you might just bump into one of the imagineers yourself one day!
What's your favourite way of creating some DLP magic at home? Share your tips in the comments below!