7 Live Action Disney Films To Watch Before You Visit DLP
Whether you are heading to Disneyland Paris for a day or for a week, a little preparation can really boost your visit's enjoyment level. One great way to get ready is by watching films connected with the two parks. It is a fun way to build up anticipation as you wait for the big day to arrive, and when you get there, you will have some backstory and points of reference to help you better appreciate the attractions.
It's pretty easy to find lists of Disney animated classics to watch before you go. But Disney live-action films with direct tie-ins to the parks? None to be seen. So here is our list of the top seven films to see before you go.
7. Tower of Terror (1997)
What it is: This made-for-tv film was the first movie that Disney made based on one of their theme-park attractions. It stars Steve Guttenberg and Kirsten Dunst. As for the plot- it focuses on the mystery of the haunted old hotel. What more do you need?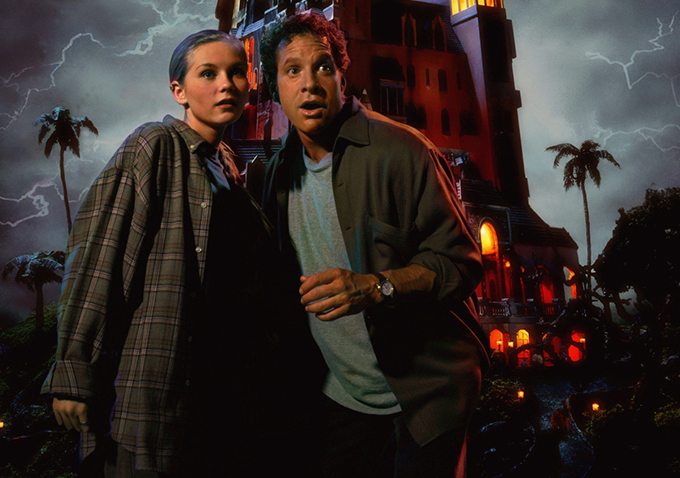 Why you should see it: There is no Twilight Zone tie-in, but other than that, all the attraction elements are there. It is admittedly corny and a bit dated…but it is a fun little film that really represents the ride that you will find in the WDS park.
6. Haunted Mansion (2003)
What it is: This Eddie Murphy vehicle was the fourth Disney film based on one of their park attractions. Perhaps they should have stopped at three, but that is for history to decide. Right now, we are talking DLP and that means you just might enjoy watching this film which follows the adventures of a family that stumbles into an odd old house. Amazingly, it turns out to be haunted by 999 ghosts and they have quite a time escaping their phantom clutches.
Why you should see it: The design of the mansion is based on the California Disneyland version, but there are enough similarities inside it to the Paris Phantom Manor that it seems familiar. Also- if you have a youngster who might be a bit nervous about the ride, watching this could help them get ready for it. That said, we don't recommend the film for anyone under age 6, as it is a bit scary.
5. Indiana Jones (1981 & 1984)
What it is: OK- We're going to totally cheat and count this as one big, fun-filled homework assignment, even though these are two separate films. Before your DLP trip, why not kick back and watch an Indiana Jones double feature: "Raiders of the Lost Ark" followed by "Indiana Jones and The Temple of Doom? In the first, you meet the swoonily swashbuckling archaeologist and watch him defeat a dastardly Nazi plot. It is one of the best adventure films ever and if you and your family haven't enjoyed it together, we suggest you get one that!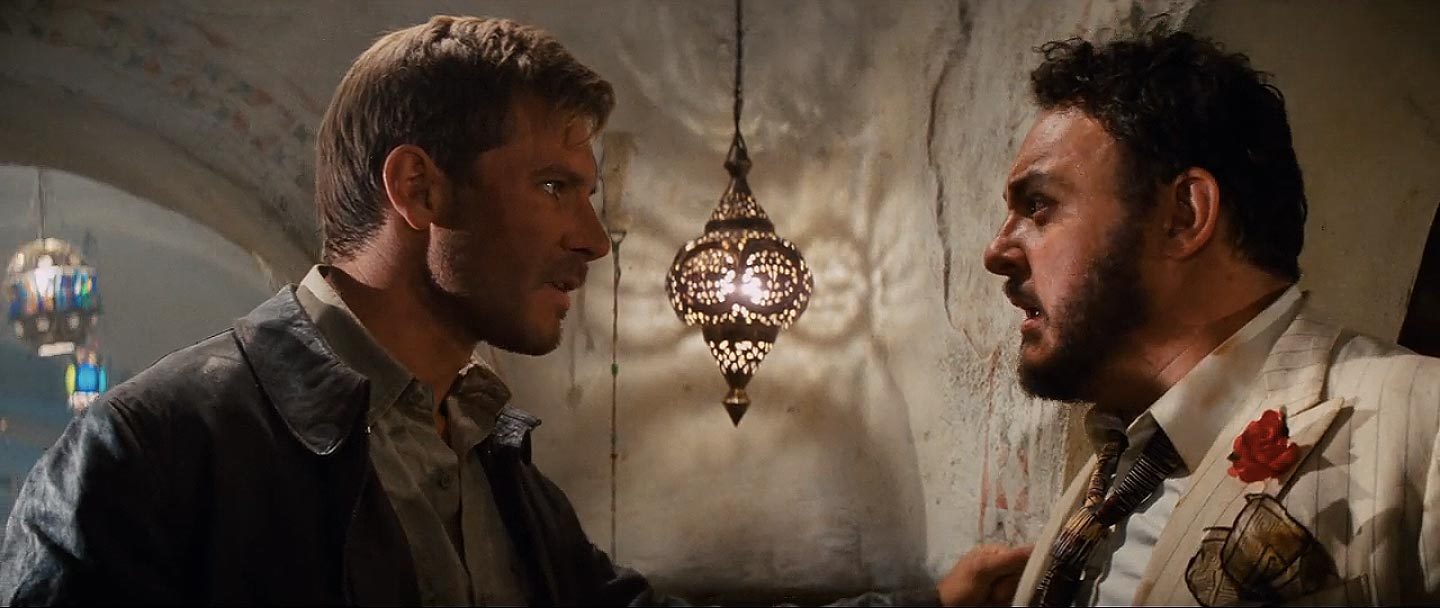 After that, follow up with Temple of Doom. This is not the best of the Indiana Jones films, but it is the most pertinent to a park visit. It is a prequel to the first film and follows Dr. Jones as he tries to retrieve a sacred stone from a band of evil child-kidnappers. Pay special attention to the mine-car chase scene, which is definitely a highlight.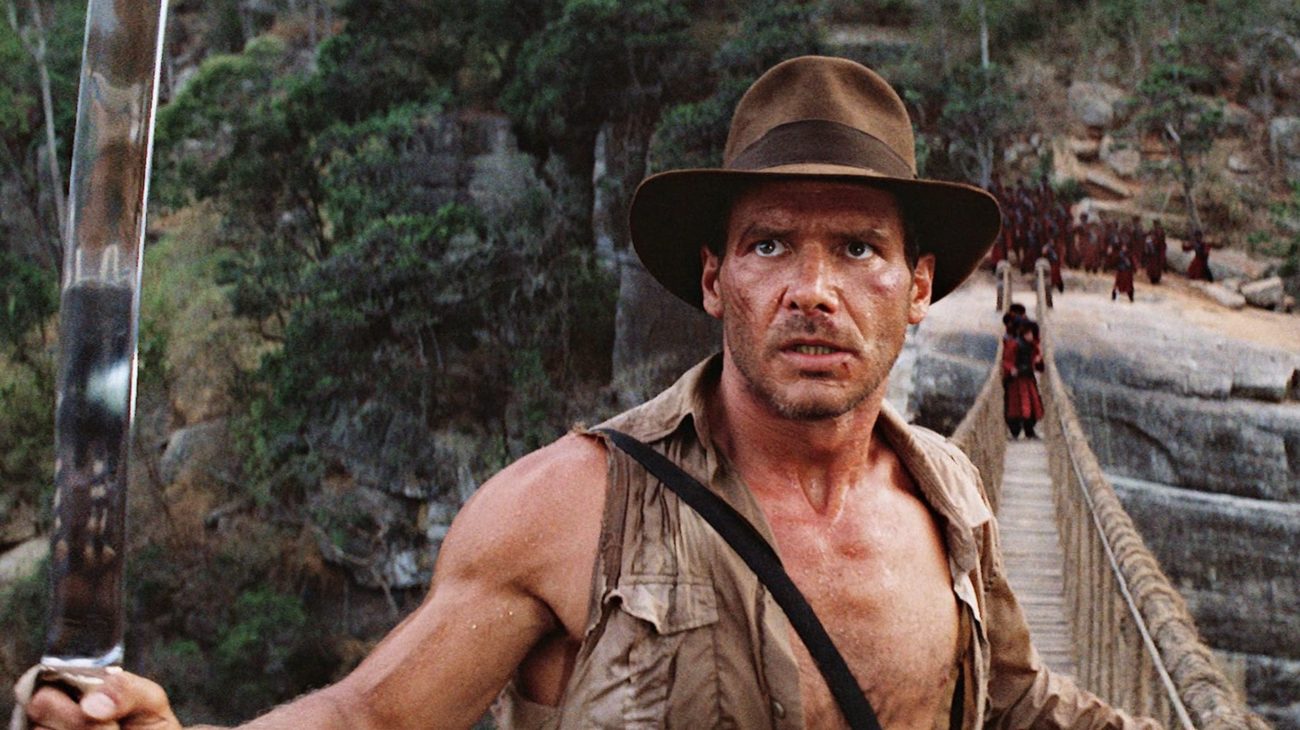 Why you should see it: The Indiana Jones attraction at DLP is "The Temple of Peril". You climb into a boxy, rather cramped mine-car and go whizzing around a huge, ruined temple. The original idea was to have a huge show building where the interior mine chase scene from the film would be recreated. But the budget was not up to the challenge, so the ride was scaled back and the name changed slightly. That said, there are enough echos of the film to make it a truly compatible experience.
4. Star Wars IV: A New Hope (1977)
What it is: The Rebel Alliance defies the Galactic Empire and wins our hearts in this beloved space saga. A feisty princess holds the key to bringing down Darth Vader and his minions…but danger lurks everywhere. Luckily, there is a whiny farmboy with a hero complex who is more than willing to help out.
What else? Well, the two droids bicker like a metallic version of Abbott and Costello while a young Harrison Ford does his best Clark Gable in outer space impression.
In short, it is perfect.
If you have time, why not watch some of the other films? Many of the others are nearly as good, or even better than the one that started it all. The Force Awakens is especially good.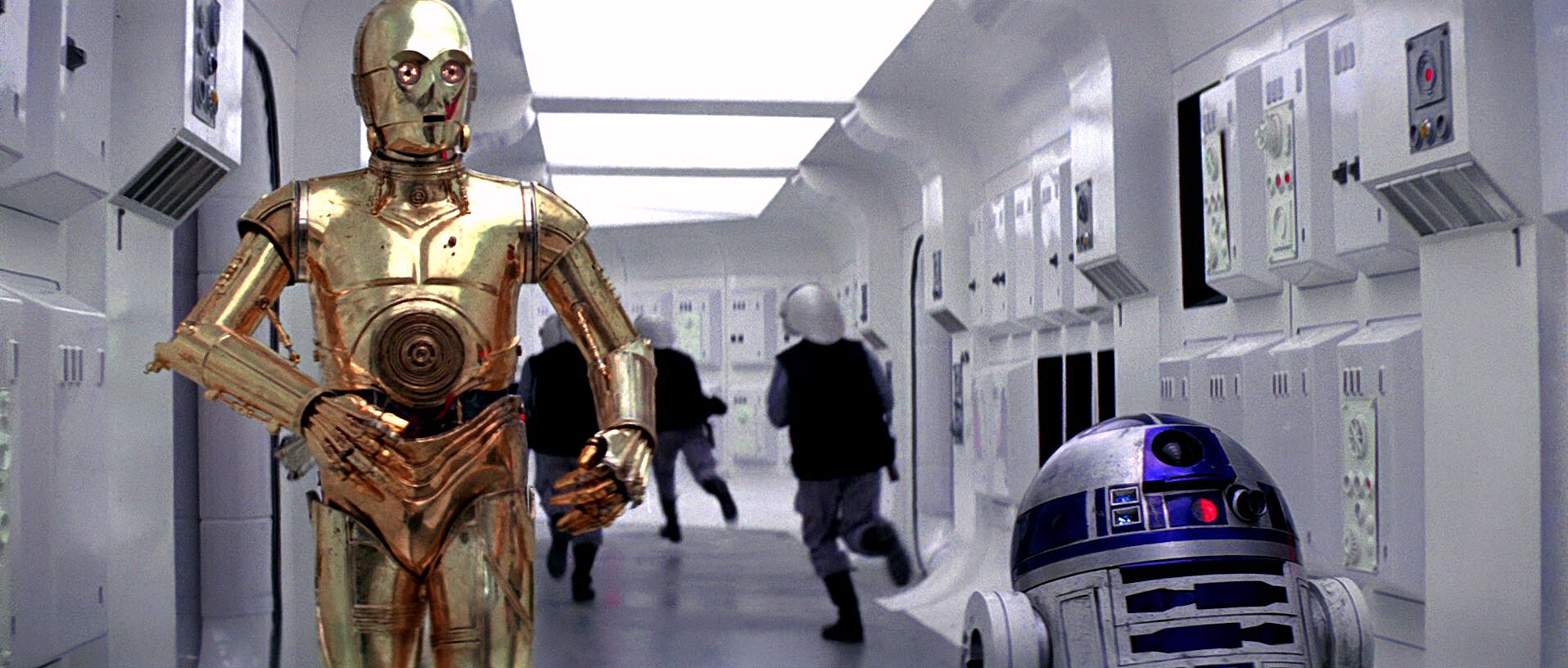 Why you should see it: There are SO many movies in the Star Wars universe now that you may wonder why we recommend this one in particular. We feel that it gives the best introduction to the Star Wars characters you will run across in the parks. CP30, R2-D2, Chewbacca and Darth Vader are all major characters that park guests need to know. For example, when your child goes to the Jedi Academy in Videopolis, she will truly appreciate being on stage with R2 and facing down the Dark Lord himself!
Furthermore, in Star Tours: L'Aventure Continue, C3PO and R2 are assigned to your transport as you fly around the Star Wars universe. Be sure and brush up before you go!
3. Pirates of the Caribbean: The Curse of the Black Pearl (2003)
What it is: This was the third film Disney made based on an attraction and unlike "The Country Bears" (don't get us started) this film is actually good. Even great, you could argue. An oddball pirate and a naive blacksmith join forces to rescue the lovely Elizabeth Swann from the clutches of the cursed and evil crew of The Black Pearl. Johnny Depp gives the performance of his life as the fascinatingly odd Captain Jack Sparrow and you will treasure this performance all the more when we tell you that the earliest version of the Pirates film was planned as a direct to video project starring Matthew McConaughey. When ambitions turned towards the big screen, several other actors were discussed for the role of Captain Jack, including Michael Keaton, Christopher Walken and Jim Carrey.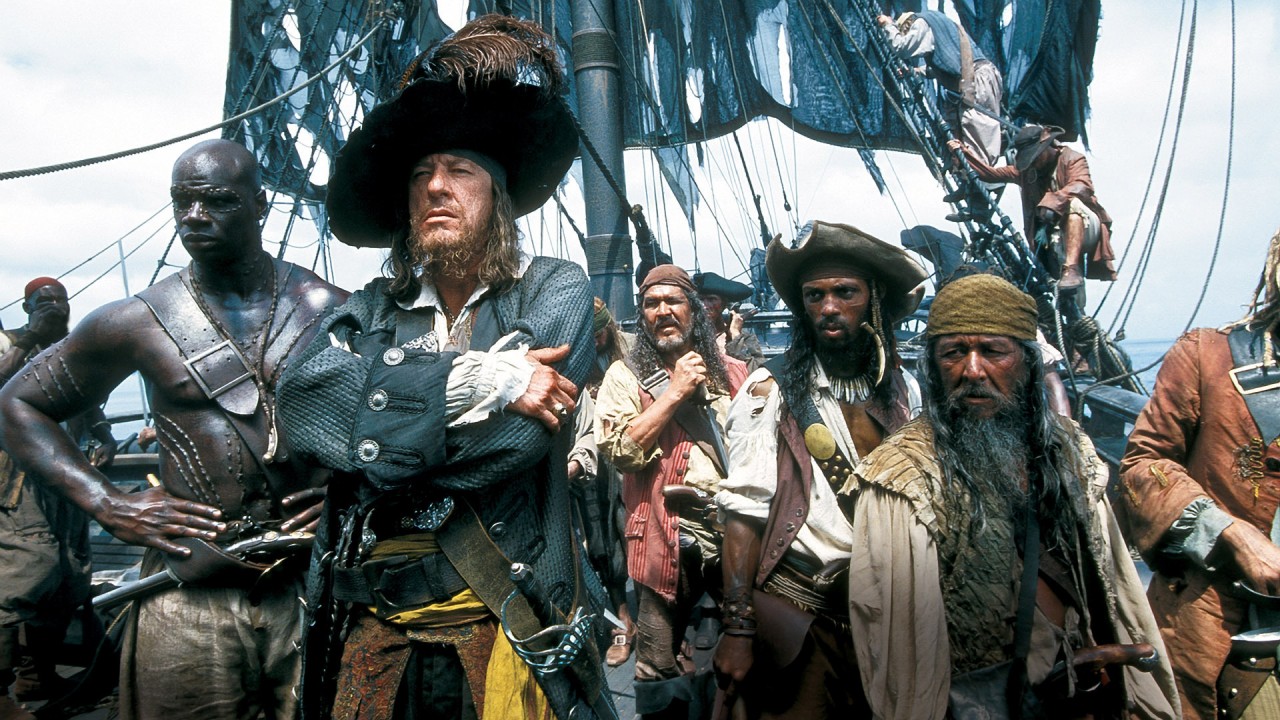 As far as we're concerned, Johnny Depp makes this film-which brings us to the next point…
Why you should see it: On a DLP forum recently, we stumbled across a thread where a poster was arguing that the Pirates of the Caribbean attraction does not belong at Disneyland Paris because "It is not very Disney". This was excruciating to read and the poster had no desire to listen to reason…and reason there is! The attraction is as Disney as it gets, friends. The California version of this attraction is the last one that Walt Disney himself ever planned and oversaw the construction of. It opened in 1967, just three months after his death. It united the cutting-edge animatronics of "Great Moments with Mr. Lincoln" and the boat-ride concept from "Small World", both of which were originally Disney projects displayed at the 1964 World's Fair in New York.
In short, you cannot get more Disney than that! And until a few years back, Disneyland Paris had the only version of the Pirates attraction that held true to Walt's original vision. Jack Sparrow, a character invented for the film, was added as an Animatronic to the rides in the other parks and finally showed up at DLP in May 2017. The vast majority of visitors love the new look and the direct tie-in to a much-beloved movie.
2. Swiss Family Robinson (1960)
What it is: Who but Disney could take a relatively tame novel from 1812 and turn it into a crazy film where a 5 year old defeats a tiger and pirates seem to attack on a near-daily basis? This is a really fun movie that just could become a family favourite. In it, an enterprising Swiss family on their way to a new life in New Guinea are chased into a storm by pirates. They end up shipwrecked and being forced to survive on a desert island, managing to do so in style. Living in a rather grand home high up in a huge banyan tree, they have many adventures involving even more pirates and the most unlikely group of wild animals ever to be found on a single small deserted tropical island.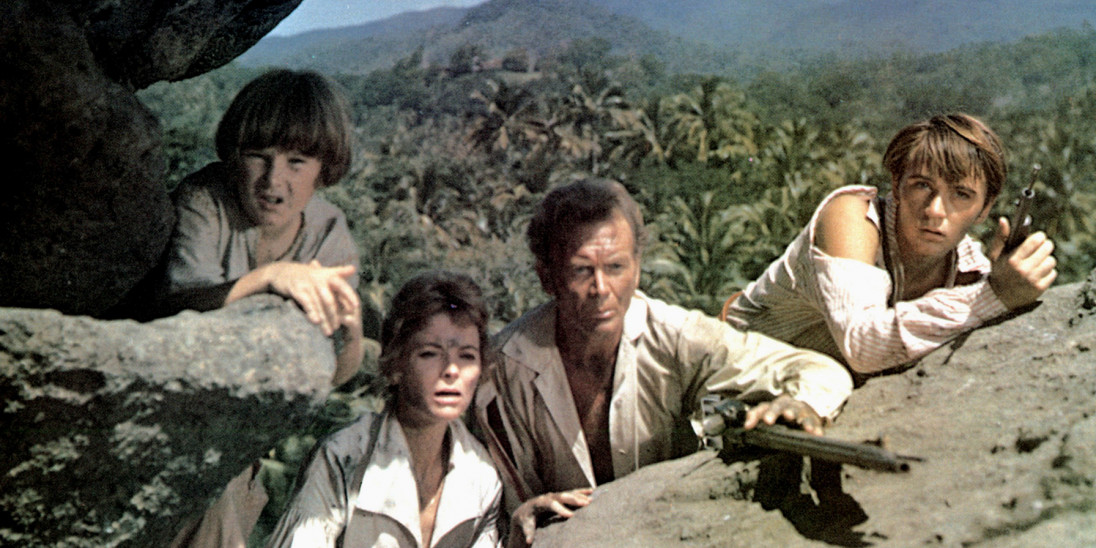 Why you should see it: La Cabane des Robinson on Adventure Isle is such a great walk-through attraction, with lots of fun details from the film. It is one of only three Swiss Family Treehouses left in Disney parks, as the one in Anaheim was re-themed to Tarzan in 1999. And this is the most elaborate version of the attraction , as well… so it is definitely worth climbing all those stairs and reliving scenesfrom the movie. You will recognise the organ the Robinsons salvage from the shipwreck, as well as other touches.
1. 20,000 Leagues Under the Sea (1954)
What it is: Based on the 1870 book by Jules Verne, this film was personally produced by Walt Disney. Set in 1866, a scientist and his assistant set out to investigate claims that a giant sea monster has been attacking ships in the Pacific Ocean. The "sea monster" turns out to be a "submerging boat" commanded by the mysterious Captain Nemo, played by James Mason. His amazing submarine The Nautilus, takes them all on a series of adventures which end rather badly for the eccentric Captain and his crew.
In short: Come for the steampunk submarine, stay for the giant squid attack!
Why you should see it: Disneyland Paris has no Tomorrowland. What is DOES have is Discoveryland, which is a gorgeously French steampunk take on the theme of exploration. The multi-colored Space Mountain is a stunner, as is the giant dirigible hangar called "Videopolis", but what you mustn't miss is the walk-through of Captain Nemo's Nautilus. Yes "Les Mystères du Nautilus" is alive and well at DLP. In the Discoveryland lagoon, you will see the distinctive shape of the famous sub. Then, as you descend deep underground down a spiral staircase to the right of the water, you will pass through a tunnel that leads you to a series of six rooms within the Nautilus. Because you will have seen the film, you will particularly enjoy seeing the steampunk sub interior so well replicated, right down to the pipe organ. Be sure and stay alert for the giant squid attack!
That wraps up our list of recommendations for live-action Disney films connected with Disneyland Paris. Are there any we missed? Do you have any strong opinions about the ones that made the cut?