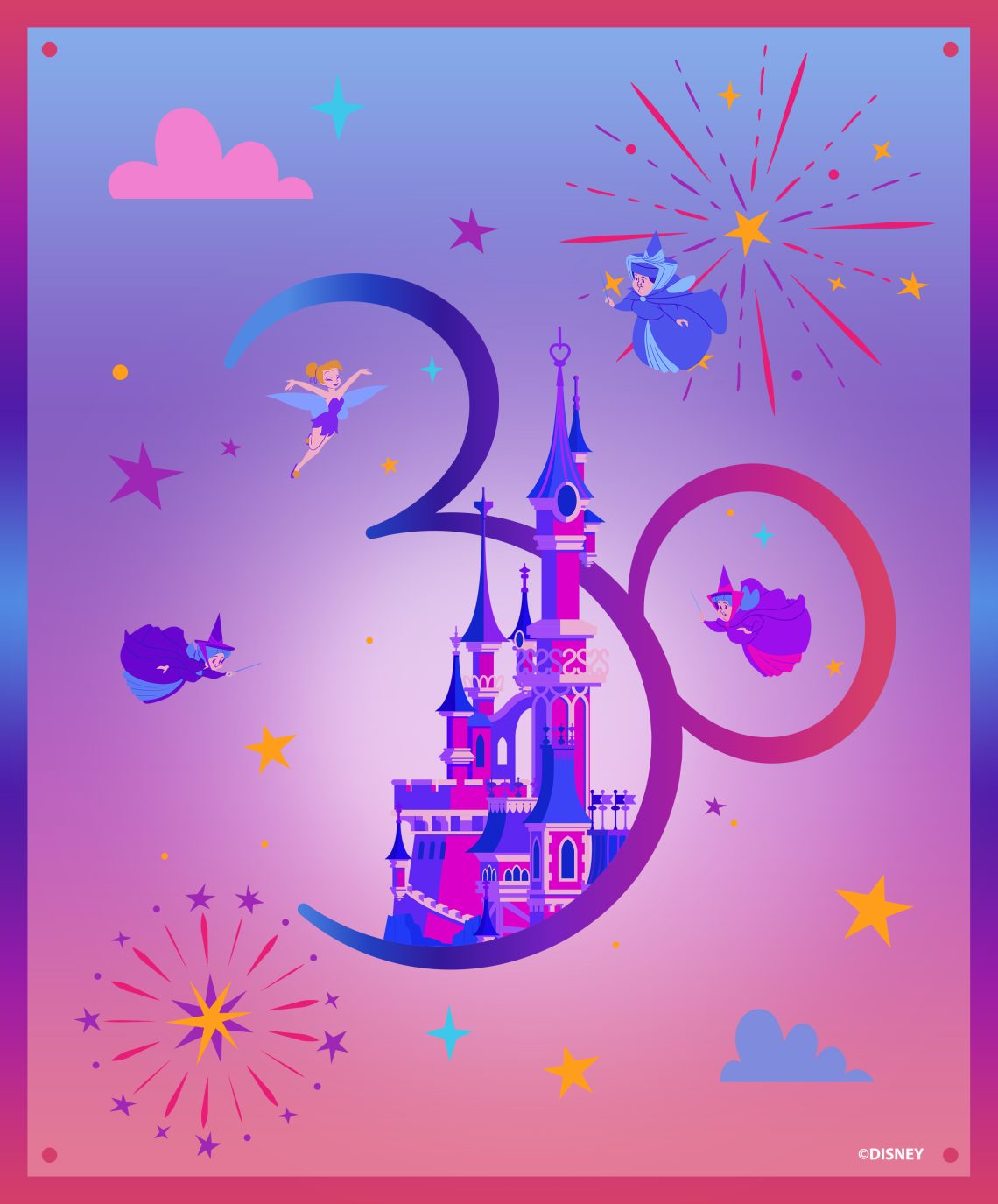 Download the 30th Anniversary Attraction Posters
You may have seen our very popular post on Instagram about these wonderful attraction posters that the Disneyland Paris Shows team created, or you may have spotted them at the resort yourself where they were up for a couple of months in the run-up to the 30th anniversary celebrations. Now DLP has decided to provide all 13 as a digital download!
These really are wonderfully illustrated one-sheets, all in the colours of the 30th celebrations, and we're not the only ones who think so. Flagship DLP attractions and landmarks depicted in this series include Skull Rock, the Adventureland gate, Big Thunder Mountain, Phantom Manor, Orbitron and of course Le Château de la Belle au Bois Dormant itself, Sleeping Beauty's Castle.
If you're wondering if these will be available as prints, well, you're not alone. It would be great in a set of 13, and let's be honest, they would look superb in your hallway or office. When and if that day comes we will be the first to let you know.
Meanwhile you can get them as lo-res wallpapers for your phone or iPad simply by clicking on the link below: