On the third day of our Christmas trip to Disneyland Paris we had to be up and out early, as Denise and Lucas needed park tickets. So to make the most of Extra Magic Time we had to be at the gates of Disneyland Park at opening time. I'm not talking about the turnstile gates that let you into the Park, but the ones further back that stop guests even getting as near as Fantasia Gardens. This we succeeded in doing and were amongst a handful of people actually waiting for those gates to open, a first for me in almost 30 trips to Disneyland Paris. That gave me the opportunity to take some photos in the dark morning as we walked from our room at Hotel Cheyenne, along the Rio Grande River, past Lake Disney, through Disney Village and to the aforementioned gates. These are the photos I took along the way. I realise they are not pro photographer standard, but my camera doesn't do wonders in low light and I didn't have time to hang around. I did have a go at an arty shot though – can you spot it?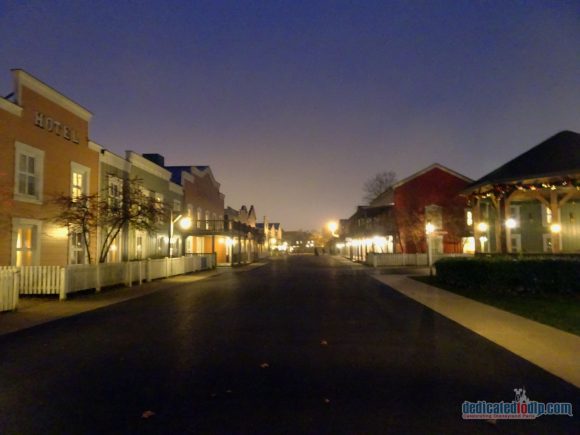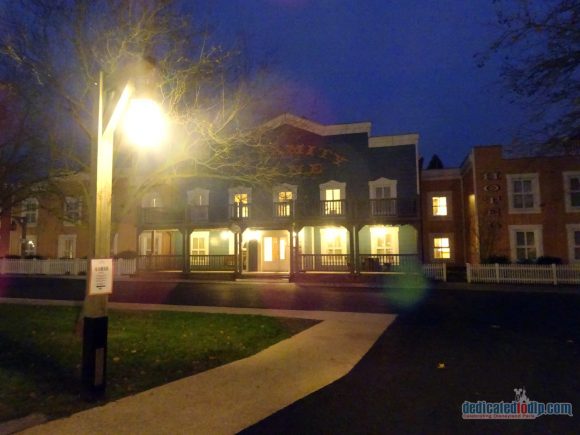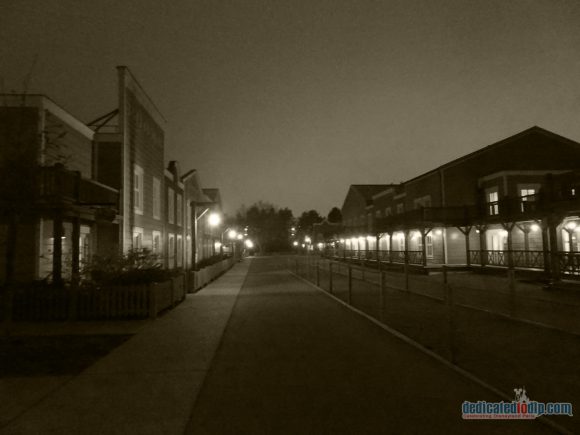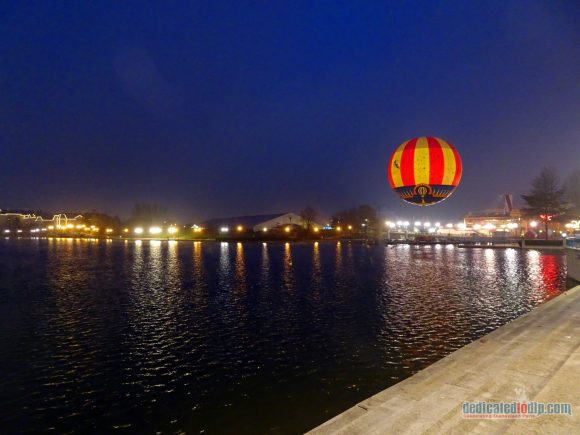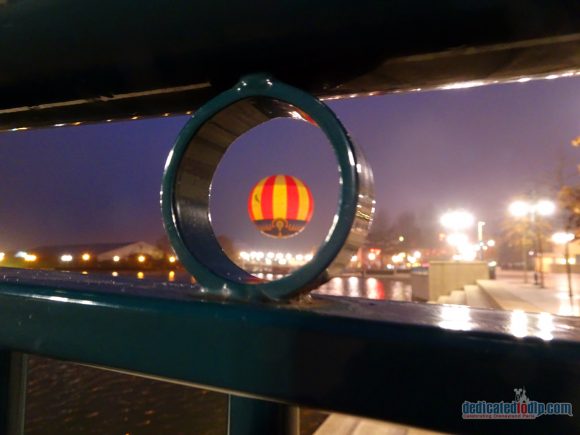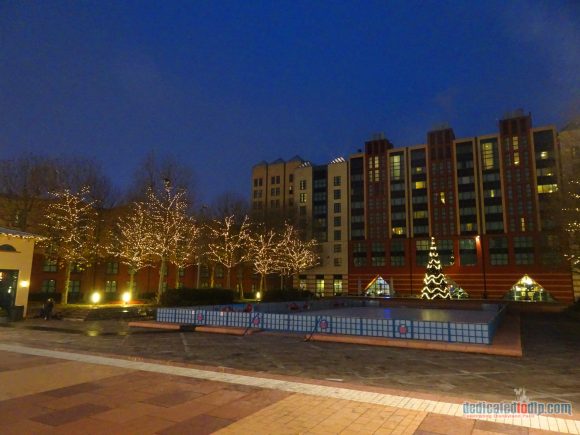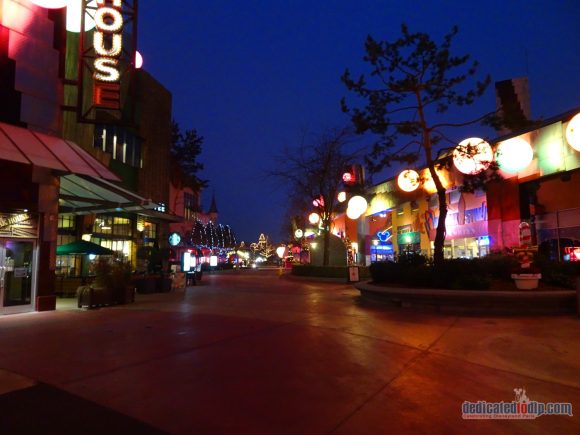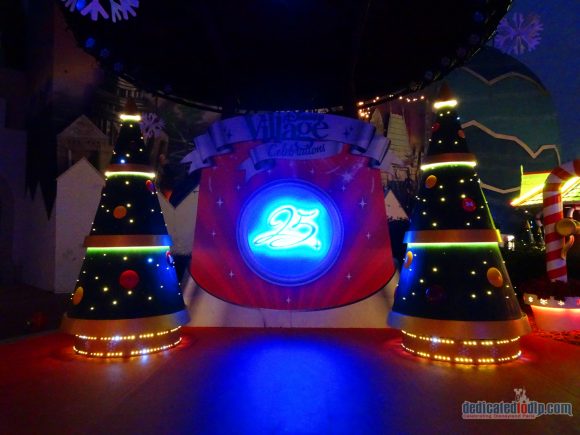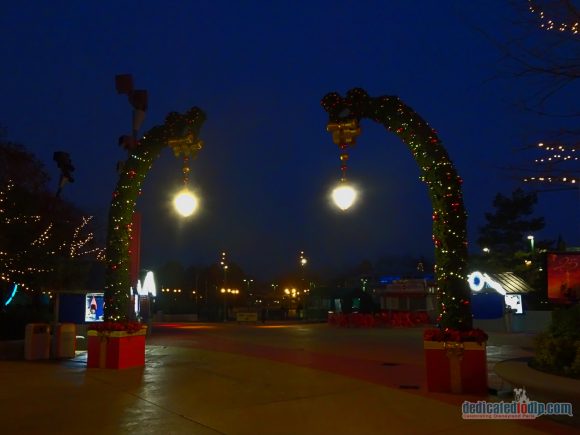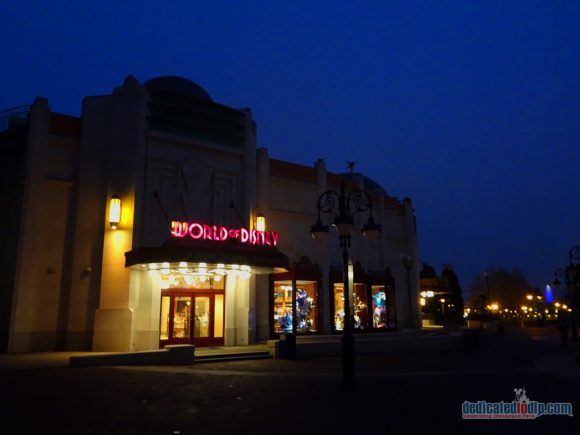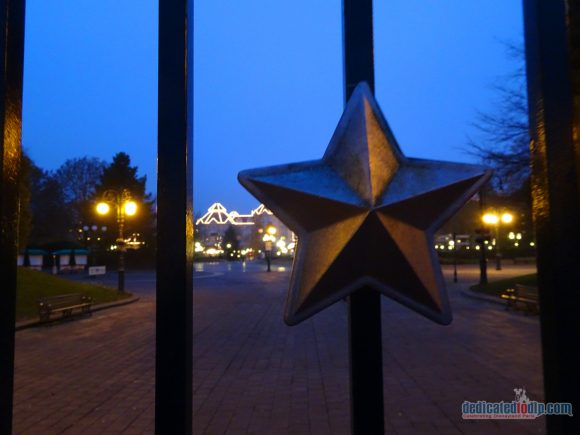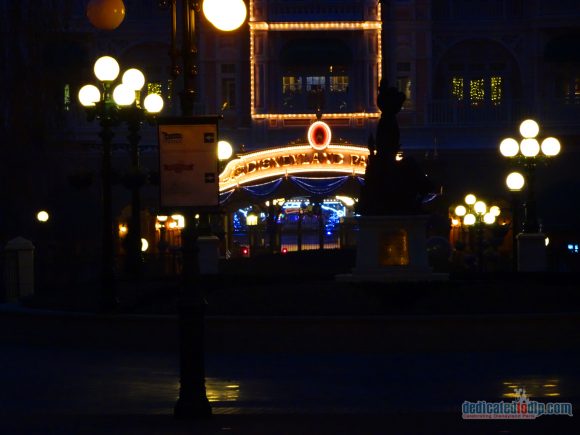 Now you've seen my modest efforts head over and see the amazing photography of my friend Kris Van de Sande and especially his Disneyland Paris photos on flickr. He is the zenith to which we all aspire.
Related posts:
The following two tabs change content below.
As the founder of Dedicated to DLP Steve is a self confessed Disneyland Paris fanatic and has an unrivaled passion for the resort, its history and what makes it work. He has a particular love of Pirates of the Caribbean, which he often talks about as the host of the podcast and the weekly YouTube show.
Comments
comments