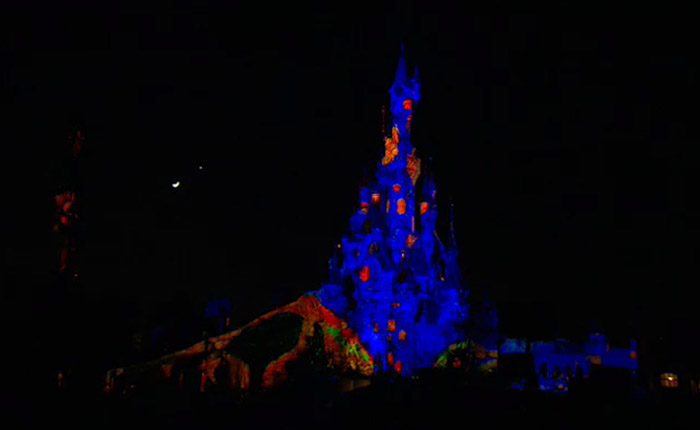 The new Disney Dreams show from Disneyland Paris was shown online – Spectacular Twitter reaction
The 20th Anniversary in Disneyland Paris officially starts tomorrow, April 1st, but tonight there is a special performance of Dreams and as I write this we are just under 1 hour away. This special showing will be shown all over the world via the internet and details can be seen here.
At first we thought it was going to be live streamed at 9.30pm GMT (10.30pm Disneyland Paris Time) but then we found it it would actually be at 9.50pm GMT. There's been no definitive instructions as to where we should view it. We're assuming it will appear on the Disneyland Paris YouTube Channel and that the YouTube video will also appear on the page I linked to above, here. To confuse matters even more there is also this French website that will supposedly be streaming/showing it too, but I think you have to be in France to view that. We'll find out soon enough!
Disneyland Paris went all out and have had an advert on the front page of YouTube all day, which can be seen below.
I've been trying to promote the #dlpDreams hashtag on Twitter all day in hope that 1) it will trend, and 2) so that I can collate everyone's reactions into this article. There's been huge excitement online regarding this performance, with some people even going as far saying it's the highlight of their month, and who am to argue. There's been a huge gathering of the Disneyland Paris community online chatting about it all day – it's been the next best thing to actually being in Disneyland park watching it in person.
It's now 10.21pm and I've just watched Disney Dreams on this page – not sure how long that will stay live, so watch it while you can. The YouTube advert linked to that page which streamed the video via Ustream. It was a few minutes late but than can be excused given that they produced a multi-angle video as the show was going on live, and in under 30 minutes! Or maybe this was produced from the Cast Member show from a few days ago, which seems more realistic!
Here is the video on YouTube that someone has uploaded, though I'm not sure it will stay there as Disneyland Paris might get it taken down:
httpvh://www.youtube.com/watch?v=H78aj9O0gj4
It was absolutely breathtaking. There has been so much talk of the fountains, and they were great, but the laser show was mind blowing in it's utter brilliance. This is a show that will have the whole world looking at Disneyland Paris and wanting to visit. There were parts where it looked like the Castle was transforming, others where it appeared to be crumbling and even bits where it looked to turn into a huge waterfall. There were also so many fireworks that lit up the sky and the surrounding areas – I'll be interested to find out if they will be present for every performance, or just for special occasions.
If I hadn't booked a trip to Disneyland Paris for 5 weeks time last night, I would have done so right now, on the strength of watching that video of Disney Dreams. To everyone involved in Disney Dreams, I salute you – you have produced the most beautiful and spectacular piece of entertainment I have ever witnessed.
Here are some of the tweets from people who used the #dlpDreams tag on Twitter ot tweeted me directly:
DIBBcast – #DLPDreams is STUNNING. Like SM1 they just put @DisneylandParis back on the map. Congrats to Steve & all involved.
Disneygraphy – Thank you Steve Davison & your team for Disney Dreams; the greatest show on earth!
shaneholbrook1 – Best show Disney has ever created…absolutely outstanding #dlpDreams
MissKHobbs – #dlpDreams was worth the hassle and constant refreshing to watch it! Amazing! Watching a second time!
kansbruno – I feel this is the most amazing show Disney have created, it is far better than world of colour. Congratulations
geertvanbuul – You know what, I'm going to watch #dlpDreams once again. This is great. Thanks Steve & Team! Hope to visit @DisneylandParis IRL Soon!
acp – Awesome. Can't wait to see it in person 😀 #dlpDreams
EmmaC1204 – #dlpDreams you have taken my breath away. WOW!!! Literally shaking with amazement.
disn3yemma – I can't even tell you my favourite parts. It was everything I dreamed of and more #dlpDreams I'm still in tears. Amazing. Beautiful. #dlpdreams
yolidbsc – OMG OMG OMG! No words to explain it, only tears, happy tears! #dlpdreams Can't believe what I see, it's beyond everything! 😀 You know that feeling when your most magical dream comes true? That's what I've felt #dlpDreams.
DLPInsideOut – #dlpDreams is wonderful!!! Thanks #DisneylandParis!!! I'm going to sleep. Sure I will dream about Disney Dreams!!! #dlp20 #dlpDreams
TheBritTraveler – #dlpdreams was great #DLP I LOVE the Tangled section. #DLPDreams
JasEbs – OMG I wanna go, I wanna go, I wanna go!!!! That was amazing I wanna go #DLPdreams I felt like a young kid who stayed up for the firework on new years eve. It was magic, They did a great job!
DiTherapy – Loved seeing Sleeping Beauty Castle turned into Notre Dame- Quasimodo and all! #dlpDreams #DLP20
gabriel83venlo – whoww DisneyDreams was super!! LIVE via internet gekeken… hopelijk is Dreams nog te zien in september #dlpdreams
Nautilus86 – J'aime Disney Dreams!! Hope to see it live soon:-) #dlpdreams
Dr_Feelgood83 – Well it was pretty impressive!! in 92 we were watching "plain" fireworks and got extremely amazed and now this great show #dlpDreams Well it is a grand show, that sums up the first 20 magical years of DLP. #dlpDreams
pixarA113 – #dlpDreams Awesome – lost for words
mrdaps – LOVING #dlpdreams so far! I want to go see it in person SOON!
dann_gooding – #dlpdreams is beautiful. Ah so happy for the resort. Happy 20th Disneyland Paris
Here are a few screenshots, which really don't do it justice, but they still look great.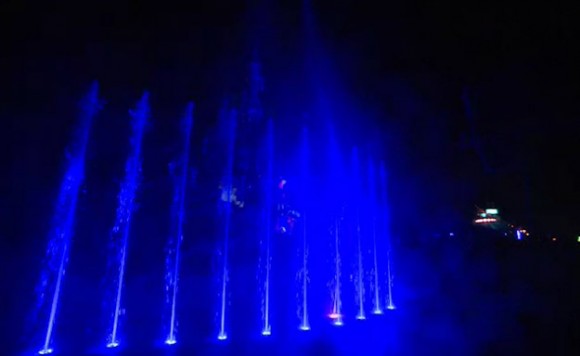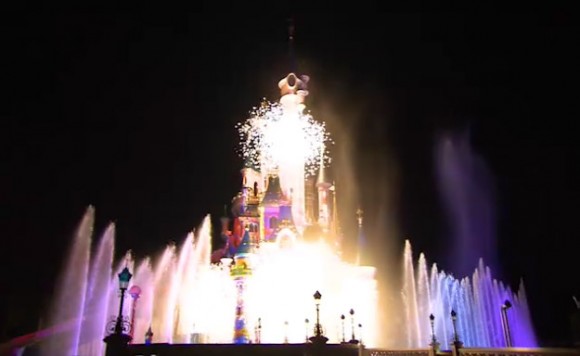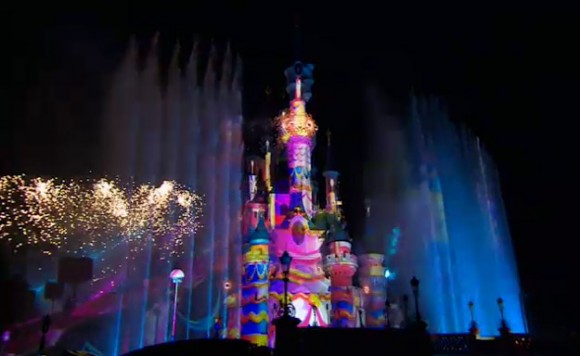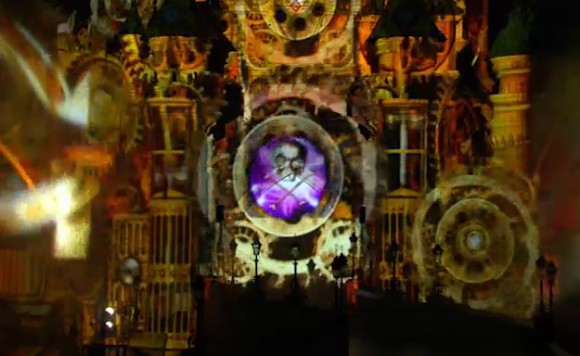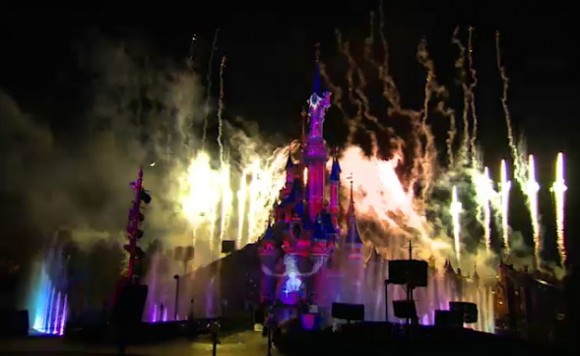 It's been one hell of a day – far too many hours spent looking at a computer screen, but it was worth it. Sweet #dlpDreams everyone!