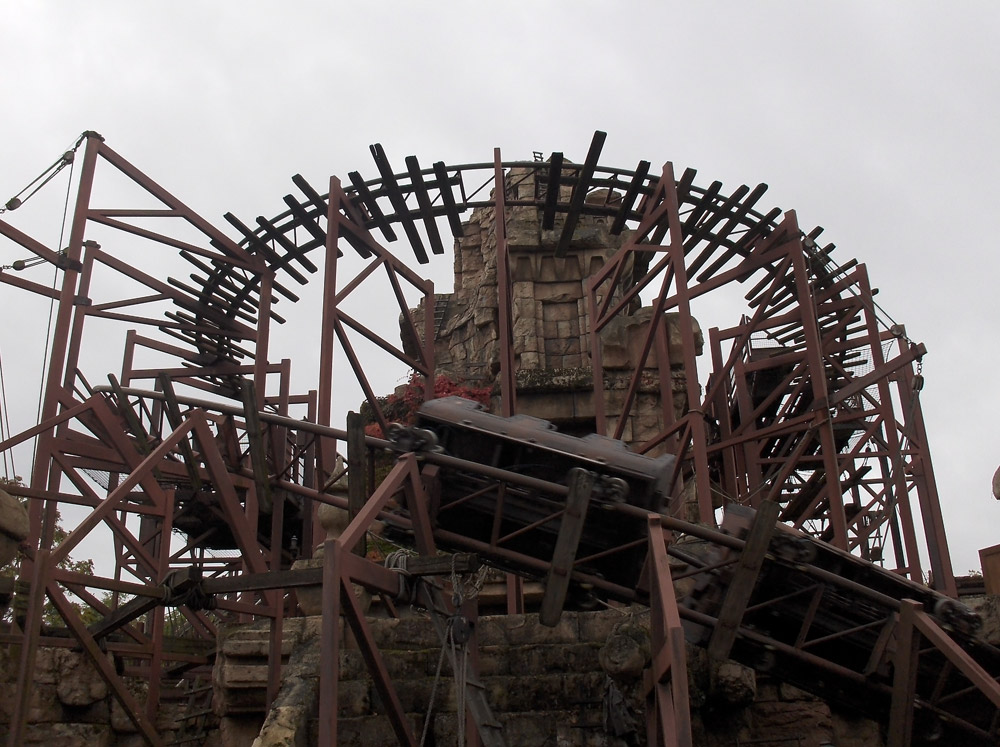 Disneyland Paris Photo of the Day: 8th September 2011 – Indiana Jones and the Temple of Peril
I've never been on Indiana Jones and the Temple of Peril, in fact Casey Jr – Le Petit Train du Cirque is a close to a thrill ride as I get. I don't think this photo is going to do much to persuade me to one day go on the Indiana Jones ride.
I know the ride is perfectly safe, but they've done a fantastic job of making it look like it's going to come crashing down at any moment. To think that this used to go backwards sends the fear of God into me and the thought of actually riding it is beyond my comprehension. It's great to watch though, and taking photos like this one is as close to actually riding it as I actually get.
I sometimes wonder if not everyone gets the chance to experiences Indiana Jones and the Temple of Peril at Disneyland Paris as it is a bit hidden away in the depths of Adventureland and in fact it wasn't until our second trip that we even found it.