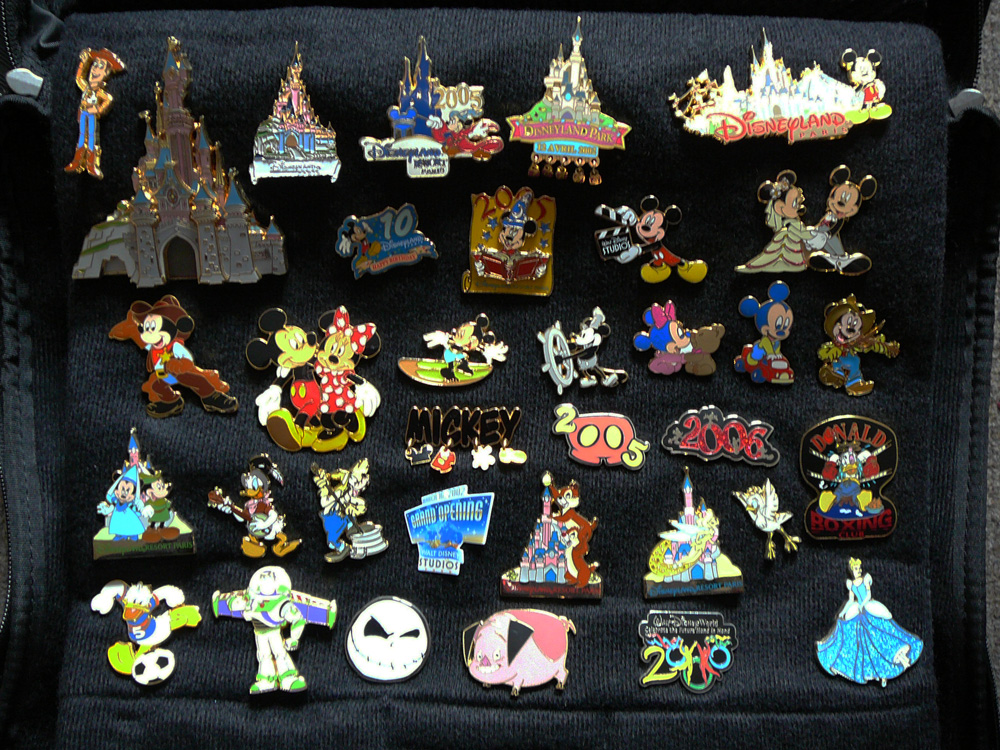 A New Disneyland Paris Pin and the Pin Collection
For the first time in quite a while I bid for, and won, a pin on eBay. It cost me the grand total of £2.49, and that included shipping. Combing two of my loves, Disneyland Paris and Pirates of the Caribbean, here is that pin.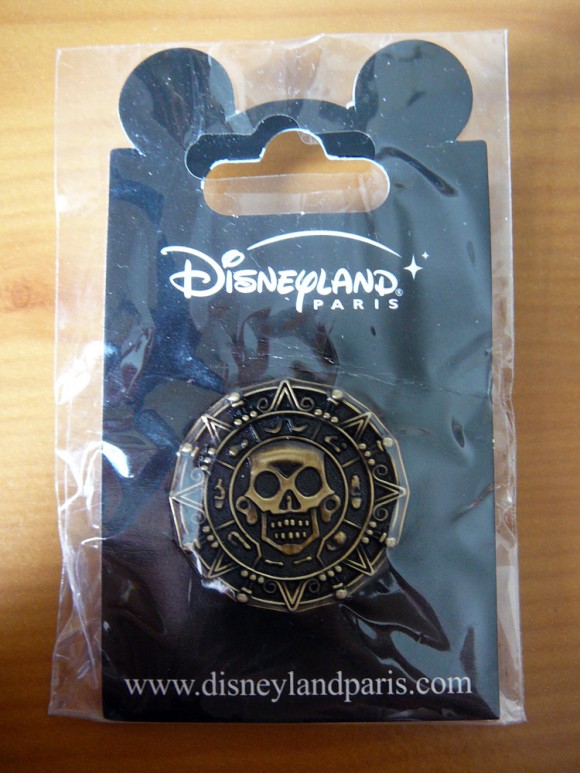 I'm not a completest pin collector in that I only get pins I want and like the look of, not every pin that has ever been released – the mortgage needs paying. I must apologise for the quality of the next few photos – blame bad lighting and an old camera! That said, here is my Disney pin collection.
I'd bought a pin bag after our 2006 trip to Disneyland Paris, after coming back with handfuls of pins but nowhere to store them. It was during our 2007 trip that I spotted this Disneyland Resort Paris (as it was back then) pin bag and thought it would be ideal.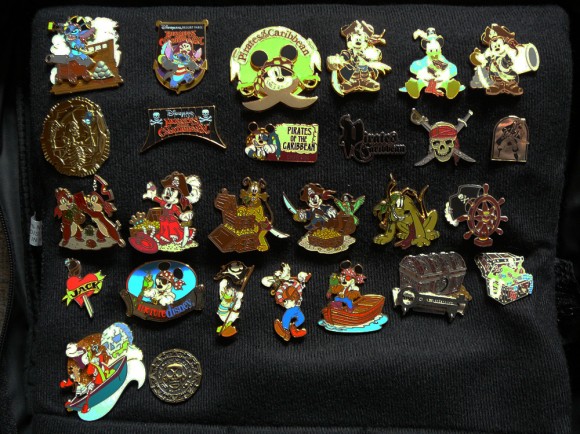 While quite a few are, not all of these Pirates of the Caribbean pins are from Disneyland Paris. A few came from a limited edition collector's set which a friend brought me back from Walt Disney World and one, that I got on eBay, appears to be the name badge of a guy called Dustin from the Pirates of the Caribbean attraction in Disneyland, California.
After our first trip to Disneyland Paris in 2002 and my subsequent conversion to Disney, Lilo and Stitch was the first Disney film we saw at the cinema, and ever since then I've been a big fan of Stitch.
This was a limited edition series of Stitch Invasion pins that I believe I still need 3 more to complete the set, and if I remember correctly the Phantom Manor pin was being sold for particularly high prices on places such as eBay. I'm almost certain there was a 2nd series featuring Stitch at Walt Disney Studios attractions, of which I have none.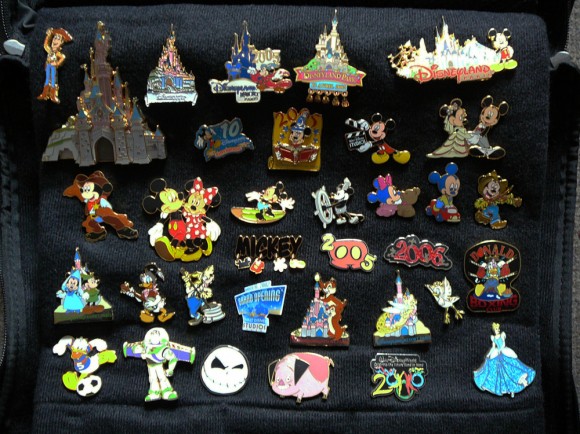 My favourite pin from this selection is the big Sleeping Beauty's Castle pin which has a portcullis that raises and even has a cave door that opens to reveal the Dragon beneath the castle. This is the kind of attention to detail that sets Disney aside from other organisations.
I was able to get quite a few of the original Eurodisney pins on eBay for next to nothing, which surprised me somewhat, as I thought they'd be more collectable than they seem to be. Being a big fan of Star Wars, finding Disney/Star Wars pins was great – I just hope one day they bring the Star Wars weekends over to Disneyland Paris.
The last lot is a mixture of pins from Disneyland Paris attractions and restaurants we like, as well as hotels we've stayed in. There are also some 100 Years of Disney pins from Tokyo Disneyland as that celebration was going on when we visited in 2001, to celebrate 100 years since Walt Disney's birth on December 5th 1901.
So that's my modest collection. It will increase over time but not at the same rate it did in 2006-2007 when I trawled eBay on a daily basis looking for pins to buy. Got a Disney pin collection? Feel free to leave a comment and a link to where I can see your pins!