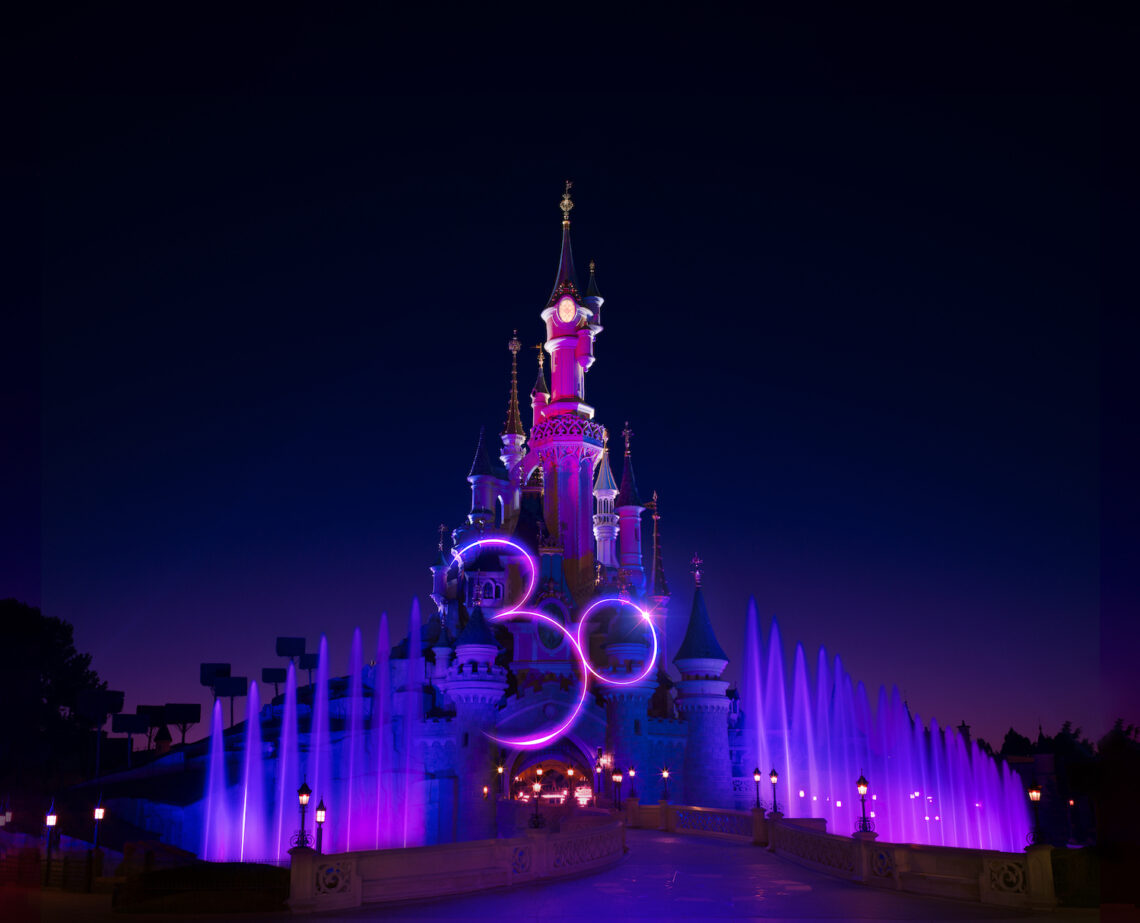 30th Anniversary Details Revealed
The celebrations for the 30 years of Disneyland Paris will kick off on March 6th 2022. Here's what we know and what you may expect.
Disneyland Paris today lifted the veil on the logo for the 30th Anniversary of Disneyland Paris, which will start in only 6 months time on the 6th of March 2022. The big birthday of course is April 12th, the day EuroDisney (as it was then called) opened its gates in 1992. Sleeping Beauty's Castle is currently having a renovation specifically to look her reviving best for the anniversary next year, as anyone visiting today can see from the tarp-covered scaffolding around it, but the promo images and videos released today obviously show Le Château de la Belle au Bois Dormant in her fully revived glory. And that 30 Logo is a glorious accompaniment with its electric indigo and pink hues taken straight from the castle, cleverly shaped like Mickey with his trademark ears.
The official statement says that we can expect even more magic on the horizon as the festivities kick off, delivered by the heart and soul of the parks, its Cast Members. "This once-in-a-lifetime celebration of the resort's enchanting past and exciting future will invite guests to enter a shining new era where they will dream bigger, laugh louder and smile wider. Creating a festive atmosphere, Disneyland Paris' 30th Anniversary will feature a host of special experiences across Disneyland® Park, Walt Disney Studios® Park and the entire resort."
What else can we deduce from the exciting teaser video below? That the parks will look amazing, check. That Woody is cool as ever, check. That Tiana will be sending magic kisses, check. And that…Avengers Campus will be open? Well, no official confirmation, but it sure looks like Black Widow and Captain America are rolling in to bring you a Marvellous time.
DLP promises more details in the future, so stay tuned folks, it's going to be a helluva ride!