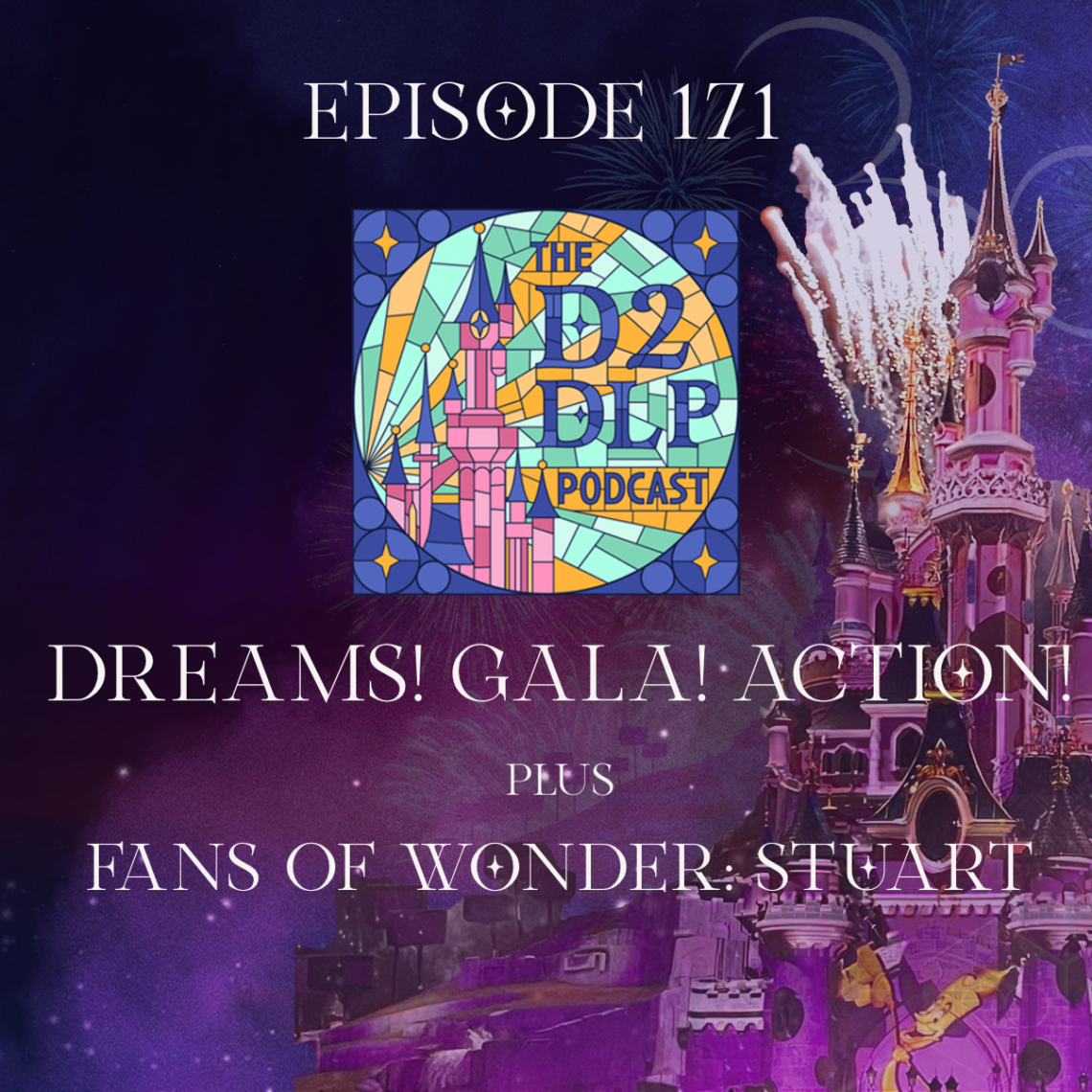 171: Dreams! Gala! Action! + Fans of Wonder – Stuart
If you're looking for an introduction episode to the Dedicated to Disneyland Paris podcast, this would probably be a great one to start with. It's a whole journey starting with Beth, Marq and Vanessa actually meeting up live at Market House Deli on Main Street U.S.A., discussing that very special Gala Dinner event for DLP and D23 fans on the 12th of April 2023, followed by the return of Disney Dreams!
And if that wasn't enough to fill your ears with Disneyland Paris magic, we've also got a wonderful conversation in our second Fans of Wonder series, this time with Stuart from Disneyland Paris Tips for Irish!
If you don't already, you can follow his excellent advice on Instagram or Facebook @disneylandparistipsforirish or the website disneylandparistips.ie
A shoutout to NC Conciergerie where we booked our accommodation in nearby Serris, @ncconciergerie on IG or a call away at +33 645 39 20 52.
Sustenance on our first evening ordedred at Nonna & Nonno Val d'Europe via Ubereats or directky at +33 1 61 10 53 46.
Love what you hear? Leave a review, follow us on Instagram, Facebook and Twitter, and check out our website https://dedicatedtodlp.com