So how did a 2 hour podcast take over 4 hours to record? Well tune in to find out as Steve is joined once again by Ellie Steadman as they discuss all the Disney Stars on Parade news, including the leaked audio, and have a discussion about love locks – Disney padlocks, of course! Throw in photo booths, cakes, refurbishment updates, park hour extensions and a whole bunch of answers from all you listeners in response to this episode's challenge and it's a can't miss episode of Disneyland Paris news and chat.
You can listen above or right click and download it for later. You can also grab it from iTunes here. If you have a non Apple MP3 player or phone then the subscription URL for you is http://dedicatedtodlp.libsyn.com/rss. We are also on Stitcher Radio, so look for us there.
Dedicated to Disneyland Paris Podcast on iTunes
If you liked the show we'd really love you to rate us and leave a review on iTunes – we'll read your reviews out on the next episode, you'll be famous…sort of! Thanks and go for 6 stars 🙂 Plus there is now a possibility of getting an exclusive Dedicated to DLP podcast badge!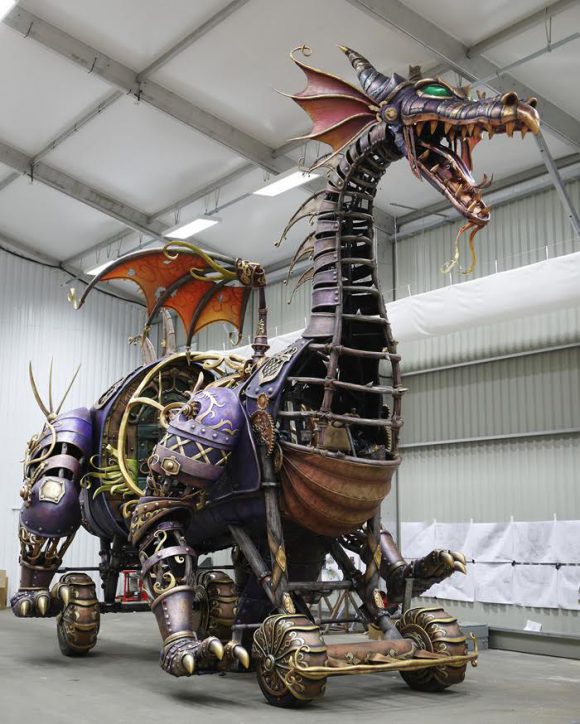 Disneyland Paris News Weekly #43: Steampunk Dragon, Parade Music, Love Locks & Star Wars Melons
httpvh://www.youtube.com/watch?v=zRxahUuvuUY
Disneyland Paris Christmas Vlogs
httpvh://www.youtube.com/watch?v=cbjK8-Unh4U
httpvh://www.youtube.com/watch?v=LE7gHvPxKeI
httpvh://www.youtube.com/watch?v=koVDEUn3sEA
httpvh://www.youtube.com/watch?v=DVPMSY9ejv0
Ellie Steadman
YouTube: xelliesrambling
Disneyland Paris March 2016 YouTube Playlist: Disneyland Paris Vlogs
Twitter: @elliesteadman
Instagram: elliesteadman
Have Your Say
We'd love to hear your thoughts on this 93rd episode of the podcast and if you have any suggestions for the next topic of the week, or if you just want to say hello. You can email us at podcast@dedicatedtodlp.com, tweet Steve @DedicatedToDLP and you can find us on Facebook here. You can also see Dedicated to DLP TV on our YouTube Channel.