Well ED92 are on a roll this morning, starting with the first promotional advert for for the Disneyland Paris 25th Anniversary, and now revealing that the much beloved Forest of Enchantment will be returning from July 1st to September 3rd 2017. Hot off the heels of the rumour that the Frozen sing-along show will have an extended run until late March, I did speculate as to whether The Forest of Enchantment would be back for summer, and if this rumour is to be believed, it will.
EDIT: This is now news and NOT a rumour, as it has been conformed in the new Disneyland Paris 25th Anniversary brochure.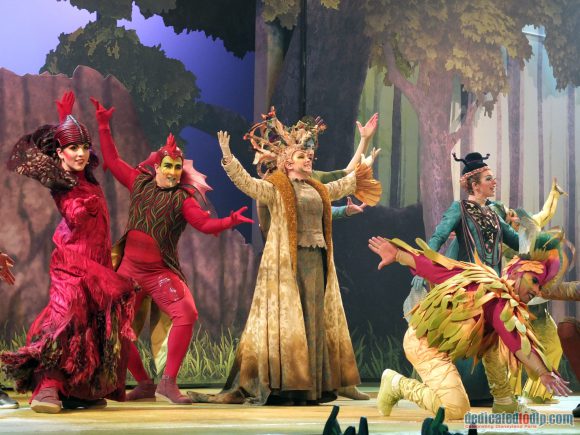 This now gives us two incredibly exciting times to visit Disneyland Paris. The first being the end of March when in a few days you can experience both Star Wars Season of the Force over in Walt Disney Studios, and the start of the Disneyland Paris 25th Anniversary and everything that brings. The second is July, when you'll be able to experience the newly refurbished Pirates of the Caribbean and the return of the fantastic Forest of Enchantment, as well as all the 25th Anniversary celebrations, of course.
So which one wins? If you can only go once it's a tough decision, but I'd side with summer. I love Star Wars, but going on Pirates of the Caribbean and seeing all the changes, nervously with my hands partially covering my eyes, wins over everything. Throw in The The Forest of Enchantment AND the extra opening hours you get in the summer, PLUS the warm weather, and that's a winner for me. Of course if you can go more than once then late March and early July are the two times to visit Disneyland Paris in 2017. If it's just one visit for you – which one would you prefer, or would it be another time entirely? In an ideal world I'll visit Disneyland Paris every month next year – there's so much going on and so many new things to see and experience.