It's two weeks since Steve and Mark were in Disneyland Paris together, though Mark was only actually in the parks for 7 hours! Steve was there for 5 days and has many tales of his new love for characters, character dining and experiencing parades in a new way. There are bewildering stories of guests and their love of boats, Cast Member magic, pin trading and so much more. As if that wasn't enough, there was also the Disneyland Paris Star Wars Season of the Force (Press) Release to discuss – so a packed show.
You can listen above or right click and download it for later. You can also grab it from iTunes here. If you have a non Apple MP3 player or phone then the subscription URL for you is http://dedicatedtodlp.libsyn.com/rss. We are also on Stitcher Radio, so look for us there.
Dedicated to Disneyland Paris Podcast on iTunes
If you liked the show we'd really love you to rate us and leave a review on iTunes – we'll read your reviews out on the next episode, you'll be famous…sort of! Thanks and go for 6 stars 🙂 Plus there is now a possibility of getting an exclusive Dedicated to DLP podcast badge!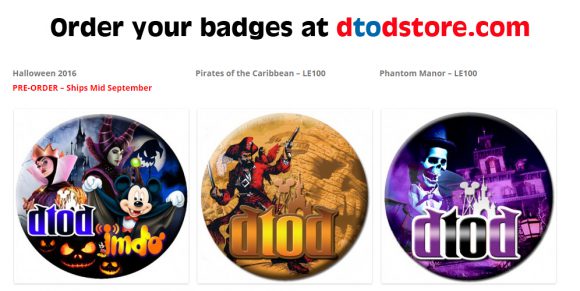 Disneyland Paris Pin Haul Video || August 2016 || Pin Giveaway
httpvh://www.youtube.com/watch?v=BdfhDCM6XvY
Articles
Star Wars Season of the Force in Disneyland Paris – Will It Make You Book a Trip in Early 2017?
Disneyland Paris Restaurant Review: The Blue Lagoon
Have Your Say
We'd love to hear what you thoughts on this 83rd episode of the podcast and if you have any suggestions for the next topic of the week, or if you just want to say hello. You can email us at podcast@dedicatedtodlp.com, tweet Steve at @DedicatedToDLP and Mark is @FuseMP, and you can find us on Facebook here. You can also see Dedicated to DLP TV on our YouTube Channel.