You can listen here online
Update Required
To play the media you will need to either update your browser to a recent version or update your Flash plugin.
or you can
right click and download
it for later. You can also grab it from iTunes
here
. If you have a non Apple MP3 player or phone then the subscription URL for you is
http://dedicatedtodlp.libsyn.com/rss
. We are also on
Stitcher Radio
, so look for us there.
Just back from Disneyland Paris, Mark tells us all about the new Ratatouille: The Attraction, Bistrot Chez Rémy & La Place de Rémy which was opened up for the press and a special group of invited fans. Don't worry if you are avoiding spoilers as in this episode gives an in depth analysis of the ride, without actually giving much away – clever stuff! If you don't care about spoilers, he also wrote a big article about the new additions to Walt Disney Studios here.
Dedicated to Disneyland Paris Podcast on iTunes
If you liked the show we'd really love you to rate us and leave a review on iTunes – we'll read your reviews out on the next episode, you'll be famous…sort of! Thanks and go for 6 stars 🙂 Plus there is now a possibility of getting an exclusive Dedicated to DLP podcast badge!
Photos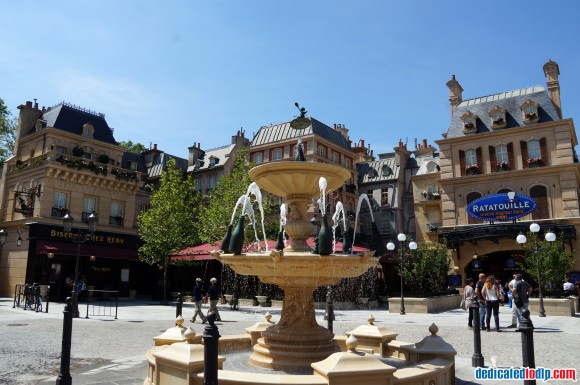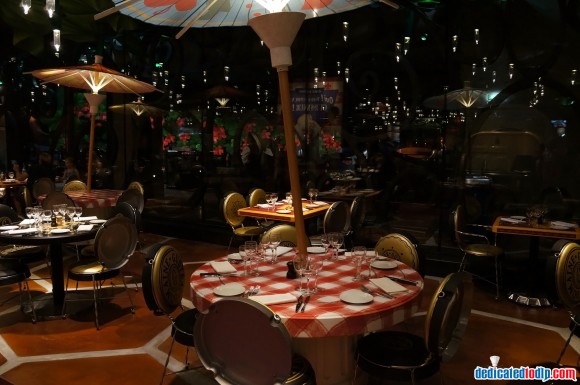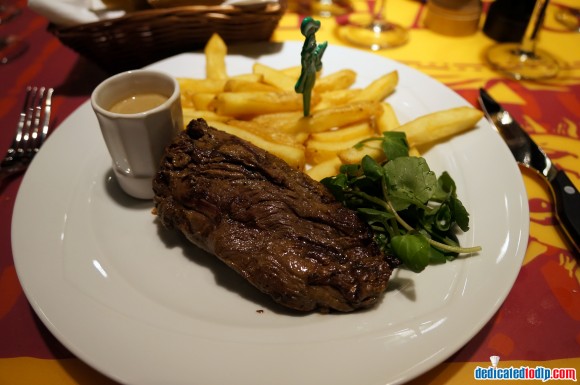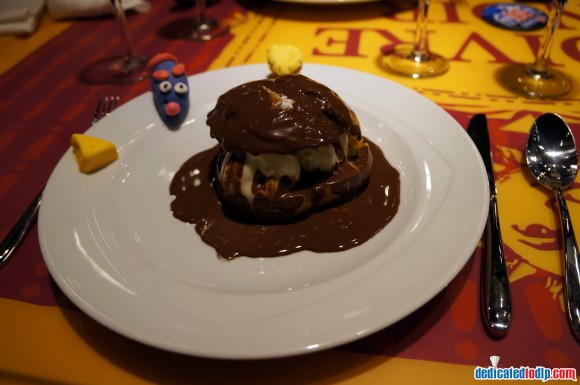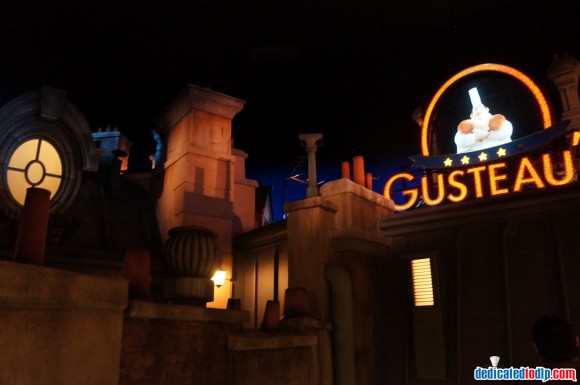 Links
Disneyland Paris Fan Preview Event – Ratatouille: The Adventure, Bistrot Chez Rémy & La Place de Rémy
Disneyland Paris set to open Ratatouille the ride on July 10 with cheese featured everywhere!
Have Your Say
We'd love to hear what you thoughts on our landmark 40th episode of the podcast, or if you just want to say hello. You can email us at podcast@dedicatedtodlp.com, tweet Steve at @DedicatedToDLP and Mark is @FuseMP, and you can find us on Facebook here. You can also see Dedicated to DLP TV on our YouTube Channel.