You can listen here online
Update Required
To play the media you will need to either update your browser to a recent version or update your Flash plugin.
or you can
right click and download
it for later. You can also grab it from iTunes
here
. If you have a non Apple MP3 player or phone then the subscription URL for you is
http://dedicatedtodlp.libsyn.com/rss
. We are also on
Stitcher Radio
, so look for us there.
We are less than a week away from the special press preview weekend for Ratatouille: The Adventure in Disneyland Paris. Mark will be attending and we chat about all the stuff to look forward to, and the recent trailers that have been released, official and fan made. Then it's on to an extra long question of the week as we discuss all your suggestions as to what you'd like to see added to Disneyland Paris next! Plus there's big button badge news!
We will be back in just 1 week, for Mark's big review of the Ratatouille ride and restaurant!
Dedicated to Disneyland Paris Podcast on iTunes
If you liked the show we'd really love you to rate us and leave a review on iTunes – we'll read your reviews out on the next episode, you'll be famous…sort of! Thanks and go for 6 stars 🙂 Plus there is now a possibility of getting an exclusive Dedicated to DLP podcast badge!
Videos
httpvh://www.youtube.com/watch?v=X9tMYqMNjN4
httpvh://www.youtube.com/watch?v=LXj4_gOIVSo
httpvh://www.youtube.com/watch?v=4EnSZFG8HjM
Photos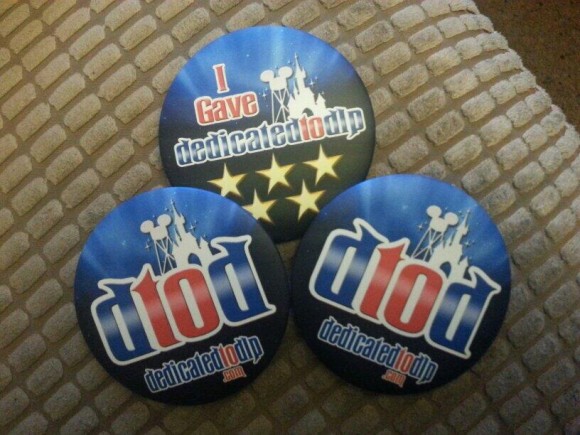 Have Your Say
We'd love to hear what you thoughts on our 39th episode of the podcast, or if you just want to say hello. You can email us at podcast@dedicatedtodlp.com, tweet Steve at @DedicatedToDLP and Mark is @FuseMP, and you can find us on Facebook here. You can also see Dedicated to DLP TV on our YouTube Channel.