You can listen here online
Update Required
To play the media you will need to either update your browser to a recent version or update your Flash plugin.
or you can
right click and download
it for later. You can also grab it from iTunes
here
. If you have a non Apple MP3 player or phone then the subscription URL for you is
http://dedicatedtodlp.libsyn.com/rss
. We are also now on
Stitcher Radio
, so look for us there.
The show starts with a whole load of news from Disneyland Paris, including pieces about Dreams!, Toad Hall and sales! It's time for the monthly pin discussion as we see Paris vs. Princesses! It's then over to you, as we discuss your ideas for what show you would like to see brought to Disneyland Paris and where it should be put on. Add in a Star Wars challenge from Mark to Steve and all you listeners, plus some talk of Alice's Curious Labyrinth and we have a jam packed 16th episode!
Instagram
Dedicated to DLP is now on Instagram here, or look for dedicatedtodlp and follow us for hundreds of photos from Disneyland Paris.
Photos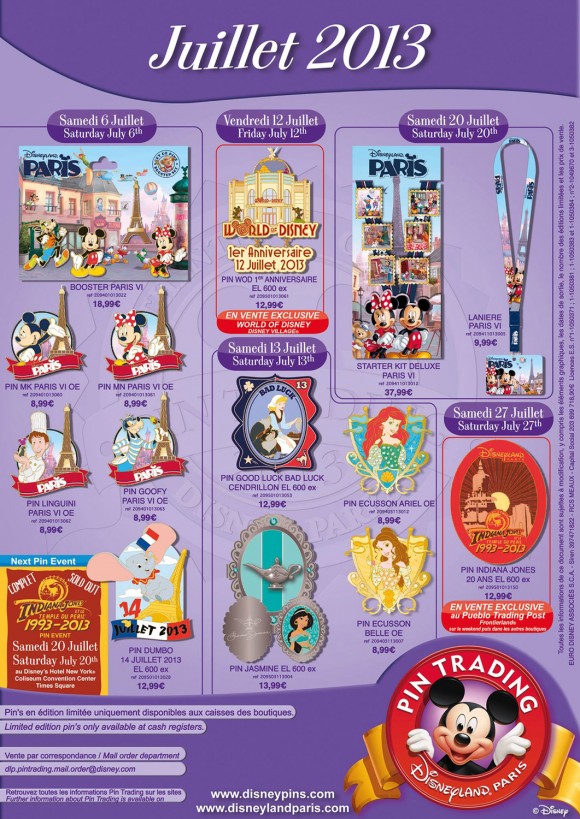 Videos
BBC's Shoot for the Moon Space Mountain Documentary
httpvh://www.youtube.com/watch?v=cvHOWFiLMUU
iTunes
If you liked the show we'd really love you to rate us and leave a review on iTunes – we'll read your reviews out on the next episode, you'll be famous…sort of!
Links
IMDO Podcast: iTunes and Facebook
Have Your Say
We'd love to hear what you thought of this 16th episode of the podcast and especially your thoughts on Mark's special challenge, or any other topic you want to chat about, or even just to say hello. You can email us at podcast@dedicatedtodlp.com, tweet Steve at @DedicatedToDLP and Mark is @FuseMP, and you can find me on Facebook here. You can also see Dedicated to DLP TV on our YouTube Channel.