It's not often we get a look behind the magic in Disneyland Paris, as fences usually block our view of any work being done, or they simply close the doors of housed attractions. The refurbishment of Big Thunder Mountain, and the necessary draining of the Rivers of the Far West has allowed us a rare look behind the scenes, or under them as the case may be. A big thank you to Richard Boakes who sent me these photos from his trip last week.
This first photos focuses on Big Thunder Mountain and shows the huge amount of scaffolding surrounding the rock formations, and is a clear indication of all the work being done. We know from what Disneyland Paris have revealed that improvements are being done on the inside, including the new explosive end, but it makes sense while it's down to tidy up the outside too, and restore the icon of Frontierland to its former glory.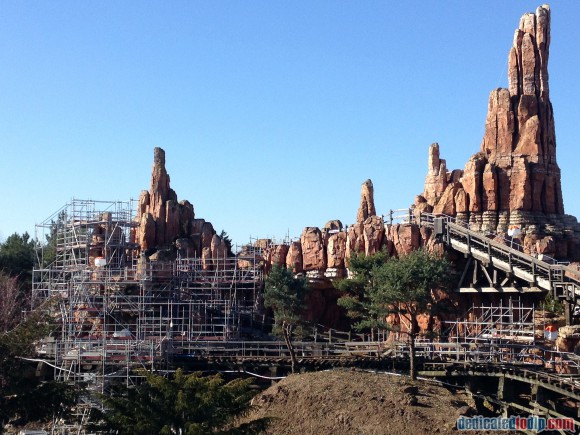 It's interesting to see in this second photo a set of stairs leading from the river bed up to the mine train attraction, that would normally be submerged in water.
Now we get to the more revealing shots and a clear view of the completely drained Rivers of the Far West, and the most obvious thing to see is the track on which the Molly Brown and Mark Twain riverboats ride along. Apologies if that spoiled the illusion, but the boats don't just float. That track is for a centre piece attached to the bottom, which steers the boat around it's course. What is also obvious, from these photos and the previous one, is just how shallow the water is, and as usual what a wonderful job Disneyland Paris has done in creating an illusion, of deep waters in this case.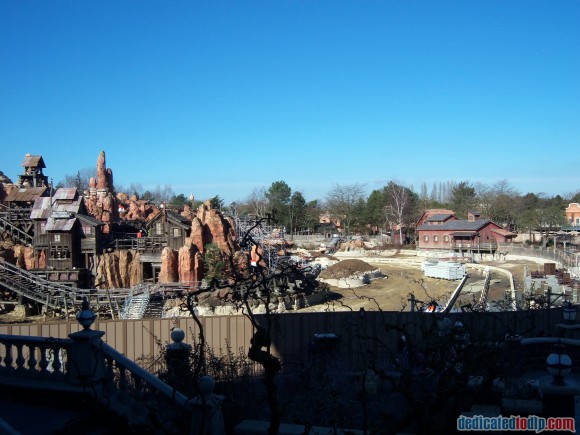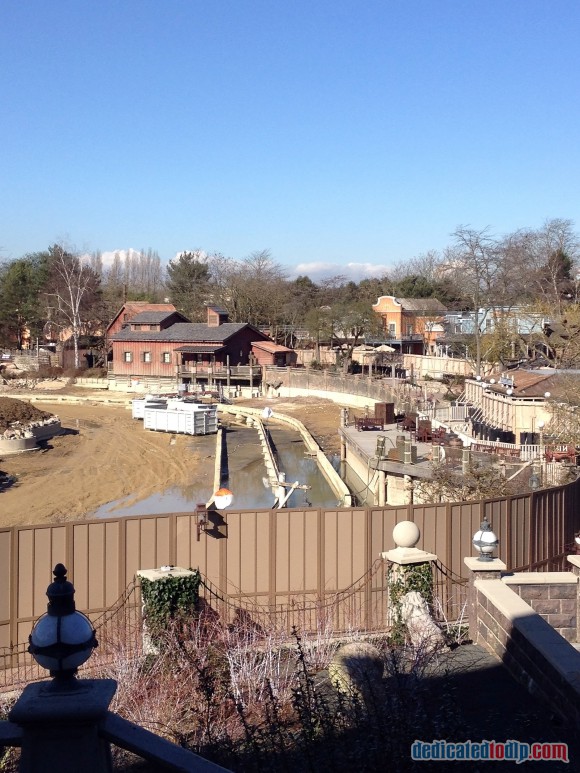 Now compare the photos above with these that I took back in May 2012 on a gorgeous sunny day, and see the transformation that adding the water, and taking away the scaffolding, gives us.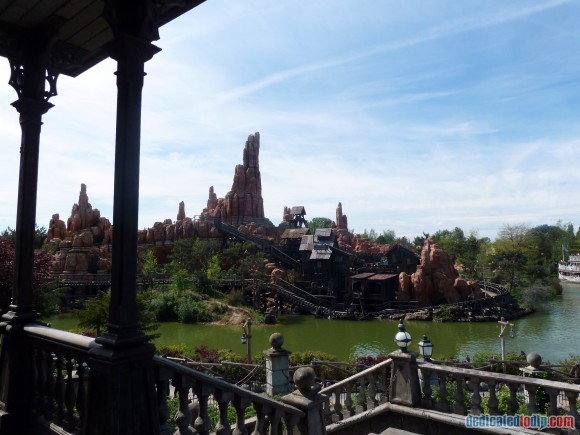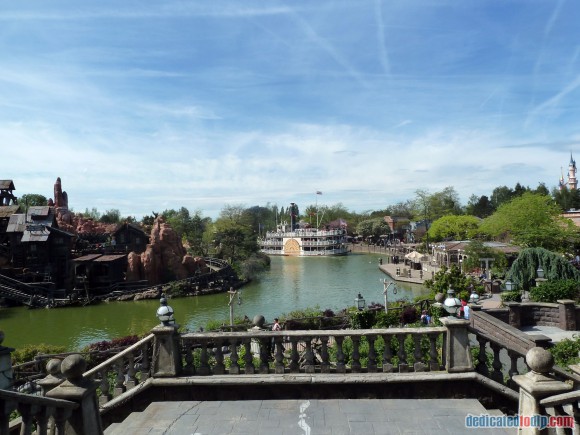 I set off for Disneyland Paris exactly two weeks today, and this is one area I am very much looking forward to seeing. Then early next year Big Thunder Mountain will be be back, better than ever, and an island in the midst of those glorious waters.
Related posts:
The following two tabs change content below.
As the founder of Dedicated to DLP Steve is a self confessed Disneyland Paris fanatic and has an unrivaled passion for the resort, its history and what makes it work. He has a particular love of Pirates of the Caribbean, which he often talks about as the host of the podcast and the weekly YouTube show.
Comments
comments