Back when I visited Disneyland Paris for the first time in 2002 I had a film camera, not making the jump to digital until a few years later. About 6 weeks ago I got those first trip photos out and scanned some, with the intention of writing this article, but then life got in the way, as it has a habit of doing. In that first Disneyland Paris photo album there are a few gaps where I must have used the photos elsewhere, but pretty much all of these firsts will be accurate.
The First Photo I Ever Took in Disneyland Paris
As much as I love it's a small world, I'm a little disappointed that my first photo in Disneyland Paris is from inside an attraction. On the other hand, it's great that I was so taken with everything on the way, Main Street, U.S.A. and Sleeping Beauty Castle for example, that I chose to take it all in and not take photos. A lesson the 2015 Steve could learn from. I hate it when dates come imprinted on photos generally, but I least I know that 21st July 2002 was the first day I set foot in Disneyland Paris.
The First Photo of Myself in Disneyland Paris
So I went all day and night in Disneyland Paris without having my photo taken – certainly not the same as the selfie obsessed society we have 13 years on. Bit jealous of all the hair I had, and the sun which is making me squint in such an unflattering manner in this photo! Love the enchanted broomsticks from Sorcerer's Apprentice, Fantasia though – probably my favourite piece of animation ever.
My First Photo of a Character in Disneyland Paris
I have no idea who that kid is, this was 6 years before I became a parent to my awesome son Lucas. That kid looks to be about 7, so he'd be 20 now – wonder what he's doing? This is taken from the outside seating area of the Red Garter Saloon at Hotel Cheyenne, and the character is Chip, as I can now tell from his black nose.
My First Photo of Pirates of the Caribbean in Disneyland Paris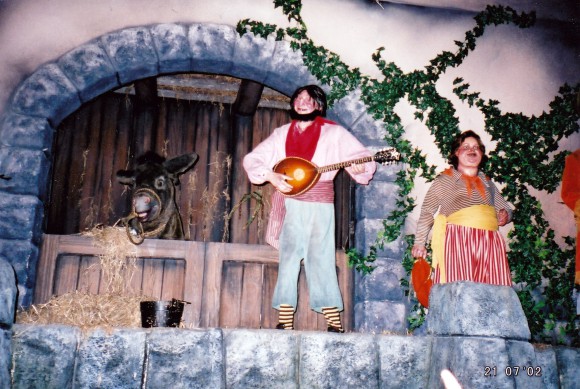 My Pirates of the Caribbean obsession actually started a year earlier when I visited my first Disney Park, which was Tokyo Disneyland. But after six rides (yes, I remember how many times I went on Pirates that first visit) the Disneyland Paris version soon became my favourite, and in turn my favourite Disneyland Paris attraction of them all. That's a very bright photo, which has me thinking I used the flash – naughty Steve.
My First Photo of Sleeping Beauty Castle in Disneyland Paris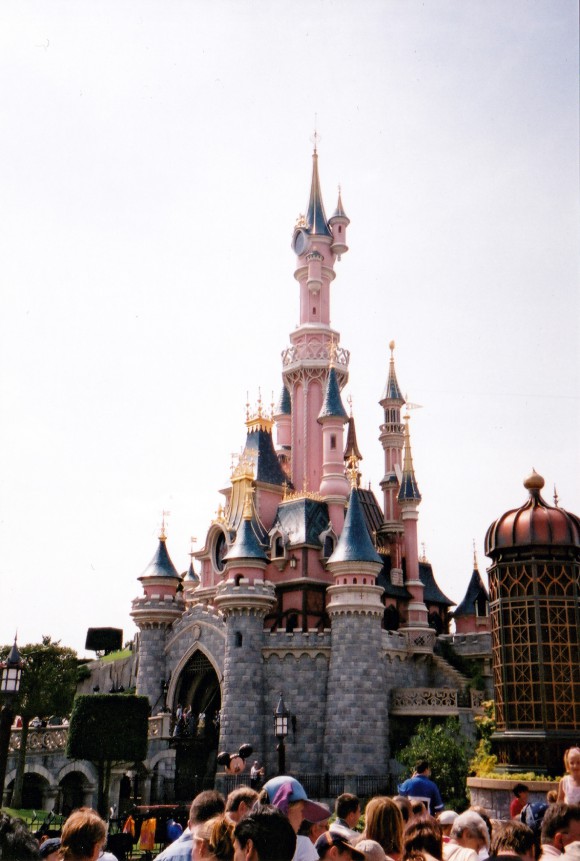 This is the very first photo I ever took of the building I have probably taken more photos of than any other in my lifetime, much like many Disneyland Paris repeat visitors I would imagine. I remember the weather being gorgeous, but the sky isn't typically blue like in a lot of photos like this – could be the camera or maybe the direction of the sunlight.
My First Photo of Earffel Tower in Disneyland Paris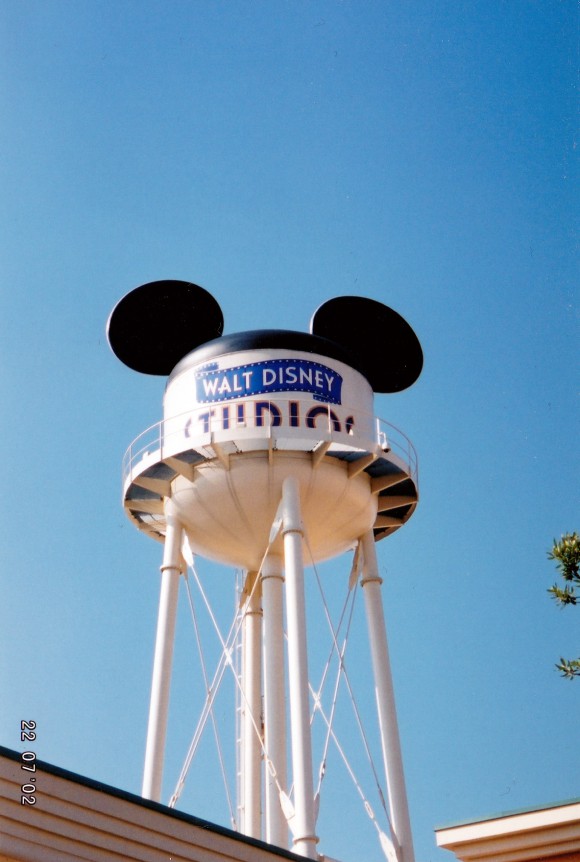 With Walt Disney Studios just having opened a few months earlier we were among the first visitors, well, the first few million anyway. Unlike the previous photo this does have the gorgeous blue sky in the background.
My First Photo of Sleeping Beauty Castle at Night in Disneyland Paris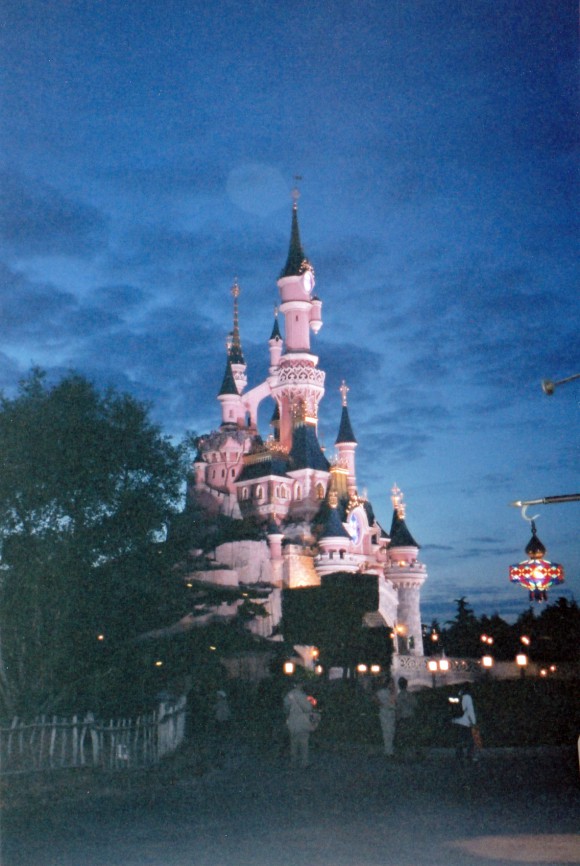 It's a bit grainy, as I wasn't using the most expensive of cameras, but I think it's quite an atmospheric photo, especially with the clouds behind the Castle. Intriguing to see how few people there are, though being the height of summer and it would have been quite late, and with there being no Dreams! maybe people didn't used to stay in the Park so long? More likely I was just lucky.
My First Photo of The Tarzan Encounter in Disneyland Paris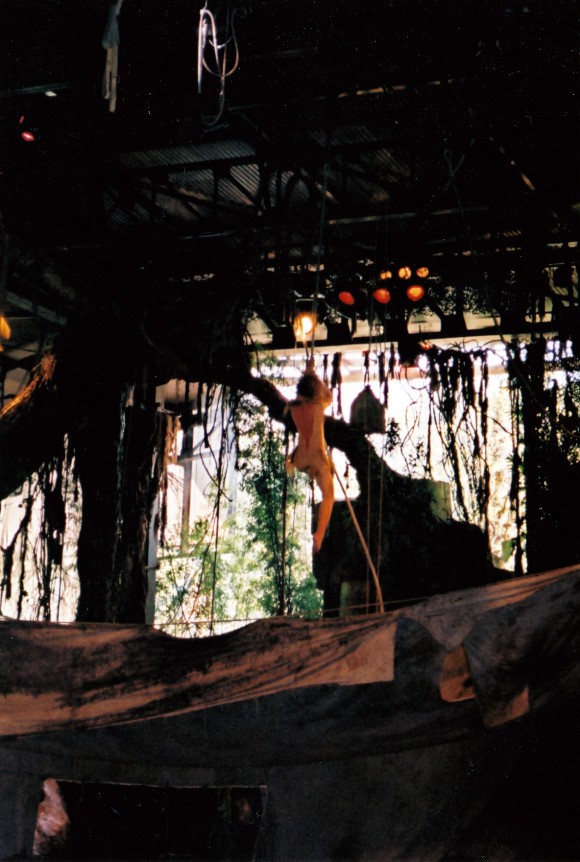 This is the show that had me falling in love with the Tarzan film, which I watched for the first time on returning home. But this show, wow, so good and one that I watched multiple times on each trip, and still think about now, and talk about it regularly on this website. This was an eye opener to me, that Disneyland Paris wasn't just rides, but had world class shows as well.
My First Photo of The Main Street Electrical in Disneyland Paris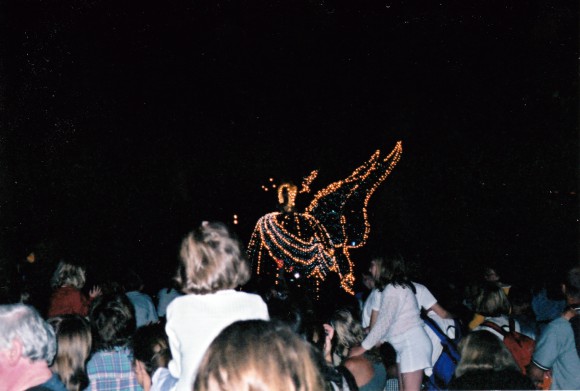 The famous song that accompanies this parade was paying when my son was born, but it had a place in my heart long before that. It's not the best photo, and I have more of the crowd than the floats, but it's still a reminder of the best night time parade Disneyland Paris has ever seen, and one I dream will return again one day.
My First Photo of with a Character in Disneyland Paris
No, there wasn't a sudden cold burst in the summer of 2002, I just never had a photo taken with a character during that July trip, and it wasn't until we returned again that same November that I had the pleasure. This was back in the days when characters wandered the parks randomly, and you never knew who you might bump into. Pity the photo prints aren't the best, as highlighted more than ever in this photo.
My First Photo of a Daytime Parade in Disneyland Paris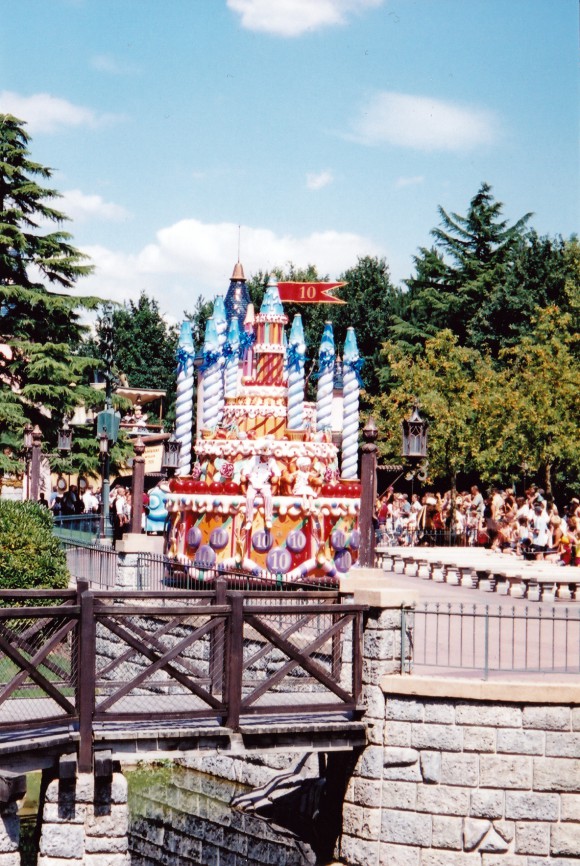 Being the 10th anniversary of Disneyland Paris, they had a parade to celebrate this, and here is my first photo of that parade. I don't remember too much about it, so I think I need to get off to YouTube and see if someone has uploaded it.
Documents from My First Trip to Disneyland Paris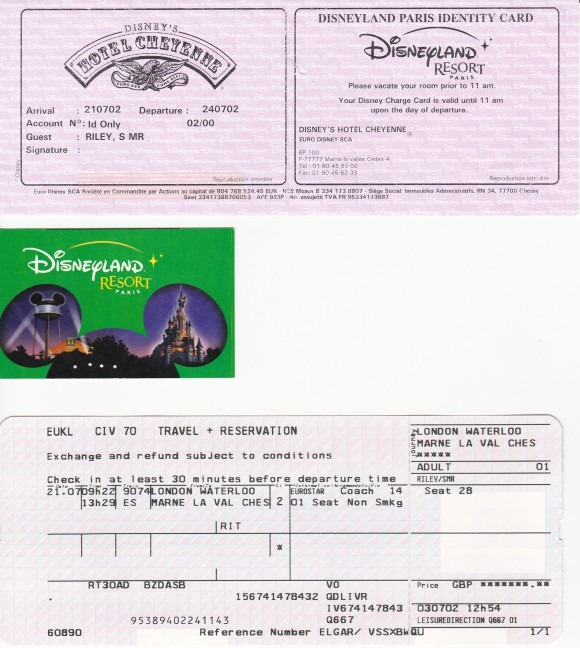 Keeping anything and everything from my trips to Disneyland Paris is something that evidently started 13 years ago, and is something I still do now. that's why I have a big crate full of maps, tickets, receipts and all kinds of otherwise useless stuff. I even have a €5 note from that first visit, but I'm not sure of the legalities of scanning and publishing bank notes, so I chose not to.
This brings us to the end of a trip down memory lane to my first ever visit to Disneyland Paris, and all the firsts that came with it. Your turn.
Related posts:
The following two tabs change content below.
As the founder of Dedicated to DLP Steve is a self confessed Disneyland Paris fanatic and has an unrivaled passion for the resort, its history and what makes it work. He has a particular love of Pirates of the Caribbean, which he often talks about as the host of the podcast and the weekly YouTube show.
Comments
comments