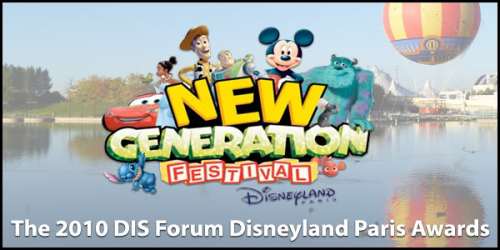 WINNER
Café des Cascadeurs (57%)
2nd Blockbuster Café (36%)
3rd Backlot Express (7%)
I have to admit that we rarely eat in Walt Disney Studios, usually choosing to eat in Parc Disneyland (like my clever use of the French version instead of just Disneyland Park? Clever me) or Disney Village. The runaway win for Café des Cascadeurs makes me want to try it out though. I did some research and found the menu over at Disney Central Plaza – photo credit goes to Serleena.
Unless I am missing something it looks like a burger bar with a very small menu. As someone who doesn't eat beefburgers that doesn't hold much interest for me, though I am intrigued by the mushroom burger. It looks small, but nicely themed inside – my little boy would probably enjoy eating in there. I wonder if the cheddar hot dog is as good as the ones from Casey's Corner? I wonder if the success of Café des Cascadeurs in this category is more down to the lack of places to eat in Walt Disney Studios or if it really is that good?
Related posts:
The following two tabs change content below.
As the founder of Dedicated to DLP Steve is a self confessed Disneyland Paris fanatic and has an unrivaled passion for the resort, its history and what makes it work. He has a particular love of Pirates of the Caribbean, which he often talks about as the host of the podcast and the weekly YouTube show.
Comments
comments